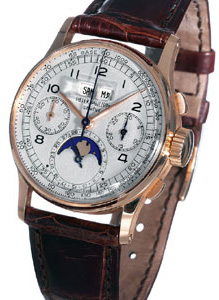 All the time a human being wanted to have some luxury things because these very things denote a position of a man in a society pointing out financial state.
The middle-class and the upper-class is differentiated by the clothes and by different gadgets and accessorizes. Many people consider an automobile not as a transport, but as a symbol of a wealthy person. Only imagine the eyes of your friends looking at you driving by in a Bentley Arnage, and not only friends. Having such a car, you can make an impression of social stability and you can form a group of some friends with the same ideas and preferences as you have. But what should do others, who do not like a high speed, those who do not want to spend their time on taking care about once automobile and to take it to some service centers?
Time is what is usually not enough and that we can not stop. The situation changes if we speak about Patek Philippe. A stylish, functional and expensive watch responds to all the demands and make a desirable impression on the surrounded people. Most would like to have Patek Philippe 1518 which cost nearly $500,000 with the brand logo in a dial. Expensive watch is not just a device of time detecting but also a luxury accessorize which defines your image like a special symbol.
classic model of Patek Philippe watch 1518 is one of the most expensive in the world because such models are referred to aristocrats. That case is made of rose gold. The watch is supplied with perpetual calendar and Lunar phases indicator. For those who afford oneself to buy such watch means to belong to a special class of people who take the best from the life.