The foundation of Audemars Piguet dates back in 1875,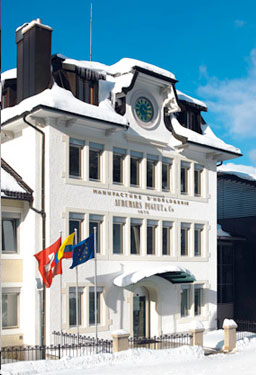 when 23-years-old Jules-Louis Audemars met 21-years-old Edward-Auguste Piguet. They decided to start their business in small Swiss village La Vallee de Joux, and the company was named Audemars, Piguet et Cie. The «Audemars Piguet» trade mark was registered in 1882. The first of them contributed an authorized capital of 10 000 francs in the manufacture of wrist watches and other watch movements, the second one contributed even 18 complicated watch movements of his own production, so the watches of high quality were born. The Audemars Piguet watches are known for both accuracy and beautiful design. During more that 100 years of history the Audemars Piguet watches demonstrated high quality to their owners all over the world. Today the collection of Audemars Piguet "Complications" includes such watches, as Automatic Tourbillon, Grande Sonniere and Starwheel.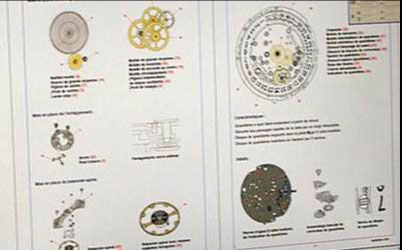 The watches from Millenary collection differ by horizontal oval case and a distinctive characteristic like balance-spring stud-holder, which prevents from breakage thanks to its peculiarities.
Having a 130-years history under its belt, Audemars Piguet can assume that it created elite watches and other luxury things defining the value system for a narrow circle of high watch art… In those times it was a common situation that the exclusive brands of wrist watches were officially registered later, when the masterpieces manufactured in Le Brassus were already known to connoisseurs. The German company "Union", producing the pocket chronometers, was of the main clients of the company at the turn of century.
Besides the watch manufactory in Glashutte, Union owned productions in Switzerland. From 1886 to 1912, collaborating with this company, Audemars Piguet supplied the capital of German watch art with 35 of its most complicated chronographs. Some of them counted up to 13 hands and indicators and 14 functions. Audemars Piguet can be surely named a company, specialized in repeaters. Its wrist watches with first series repeaters regularly break a price records at auctions.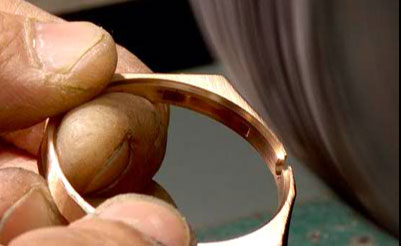 Audemars Piguet became even more popular after the triumph in 1889, when its elite watches were presented at the World's Fair in Paris. Nowadays the brand and the most luxury watches from Audemars Piguet collections are exhibited in the British Museum. The company's Museum, founded in Le Brassus in the house, where the first workshop of its founders situated, visually tells us about the history of company and its creations, where the elite watches, which original refers to a precious collection of antique watches, mostly with complicated movements, are presented. In 1972 Audemars Piguet presents to the world a sport elite watch "Royal Oak". A luxury sport model is designed by Gerald Genta. In 1999 he realized the 8-years-old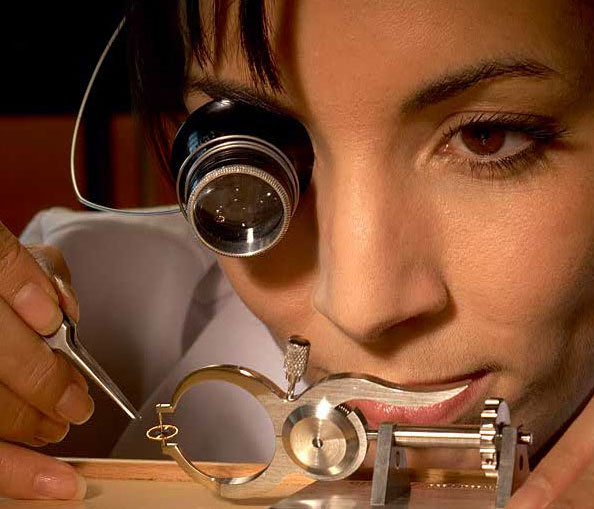 idea of creation of special watches which would be set in decorated box with 10 cases. Exclusive elite watches in a number of 20 pieces are created for 20 collectors! The specific feature of Audemars Piguet watches is an unltraflat watch movement, showing a high technical level of watch movement as well as its compactness. Audemars Piguet achieved amazing results in the manufacture and sale of men and women watches as well, which differ by a more sophisticated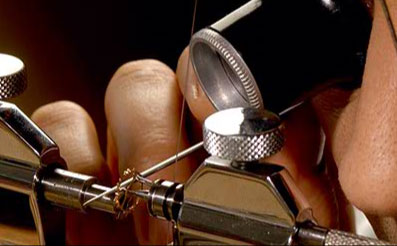 design and smaller sizes of case and watch movement, keeping the specific for this brand accuracy and reliability though. The design of Carnegie, Opera, Grande Dame, Roberta lines was intended specially to fascinate women by its spirit, sensitivity, and imagination. This approach proves keeping the company by watchmakers. Audemars Piguet issues several watch series, but the most popular one is Audemars Piguet Royal Oak – a collection of men wrist watches. Audemars Piguet Royal Oak combines energy of navigators and style of high society. Audemars Piguet is the official sponsor of races Queen Elizabeth II Cup and sponsor of sailing Alinghi Sailing Team. Nowadays the company produces totally 15 000 watches per year, but its watches with individual numbers takes its deserved places among the most beautiful and durable world jewelries.