Oechslin watches inspired the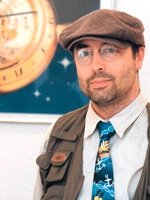 owner of Ulysse Nardin Rolf Schneider, that meeting with him, he asked famous question:

Can we do the same in the form of wristwatches?
Who can be interested in it? - answered with question Oechslin.
Me, - said Schneider.
Rolf Schneider always was interested in high quality mechanical watches and more – watches are unique by its functionality. That is why, when he bought Ulysse Nardin, Rolf Schneider decided to search ideas among independent Swiss watchmakers:

"I asked Jean - Jaques Aldimann, who was working in Ulysse Nardin before we bought company, to make the list of all watchmakers in Switzerland, which he knows or can find out. And started to move from town to town, visiting watchmakers and shops. I entered in shop of Schpering, and suddenly saw astronomic wall clocks with dial in the form of astrolabe, which look like old, but it was new. I asked Schpering who made this, and he answered:

"There is a guy, Ludwig Oechslin, he said that he wants to be my student. He is a little bit strange – he always absent on his working place".
I left my business card to Schpering, and in three weeks he called me in office and said that Oechslin appeared. I moved to Lucerne on car".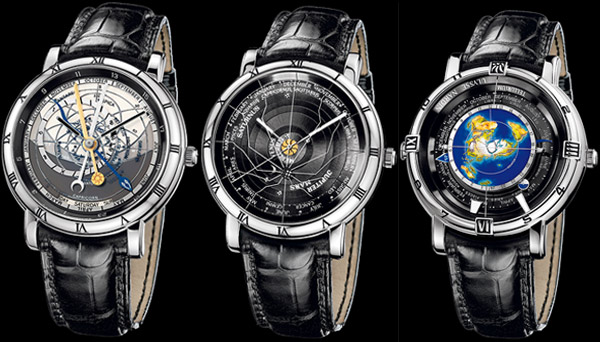 Though, Oechslin didn't doubt in commercial success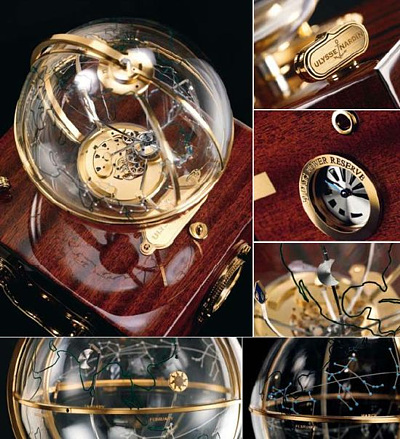 of suggestion to make wristwatches with miniature astrolabes, he collected two working prototypes for Rolf Schneider. One of it was on the Schnider's wrist when he met his friend Ernst Tomke, the head of ETA manufacture. Watches caused amazing delight and he persuaded Schneider to give on production completion and production in hands of specialists of ETA. Project was transmitted to one of the best constructor of "mechanic" in ETA – Bruno Erni, - who adapted astronomic model of watches to "working horse" - the best in range of ETA automatic caliber 2892-A2.

Wall clocks – astrolabe of Oechslin started watch collection of Rolf Schneider. Ludwig Oechslin continued to work on creating another wrist astronimic watches, and soon Ulysse Nardin has "Trilogy of time" - watches Astrolabium Galileo Galilei, Planetarium Copernicus and Tellurium Kohannes Kepler.

"Trilogy of time" restored the fame of Ulysse Nardin in area of traditional mechanical watches, though, Rolf Schneider didn't stopped on this triple success. After astronomic "Trilogy of time" in company was created such outstanding watches as minute repeater and watches with stoke and moving figures on the dial – jaquemarts.

Oechslin after finishing work under "Trilogy of time" thought over the things, appeared unexpected for many people: about practical and useful additional functions of watches. Rolf Schneider remembered that idea of first development gave Balthazar Meier: it is simple, comfortable and useful function of index time of second zone. Watches GMT± presented by Ulysse Nardin in 1994, got very rare index of date.

Next practical project of Ludwig Oechslin became perpetual calendar, constructed on the base of wheel system without using shift lever and program wheel. Such construction lets with the help of one crown shift indexes of perpetual calendar back and forward. Calendar Perpetual Ludovico was presented in 1996 in the year of 150 of the company.

In 2001 company Ulysse Nardin amazed watch society, making watches Freak with 7 days of winding, in construction of which united with specialty of tourbillon and wheel. Author of construction of this watch is Ludwig Oechslin, far from idea of creation of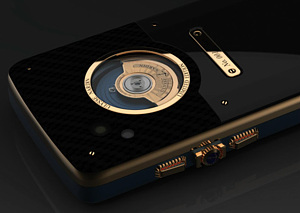 complication for complication, developed for this movement new stroke, which was called duplex stroke. This stroke became the basis for new manufacture base caliber 160.

Ludwig Oechslin could rest on his laurels, but no, in 2003 appeared amazing novelty – intellectual alarm of new generation – watches Sonata. Analog of this watch, united indexes of time of two time zones with alarm in 24 format, in history of horology wasn't, wrist, pocket, big watches.

In 2005 was presented new variant of watches Freak 28800 V/h Diamond Heart with new patented stroke, elements of which are made from adamant. Not long ago in Basel exhibition company Ulysse Nardin presented two new inventions of Ludwig Oechslin in area of astronomic watches – table clock Planet Earth and wristwatch Moonstruck. And one more thing, appearing of which can't be imagine – mobile phone Chairman.