Palladium: through time and space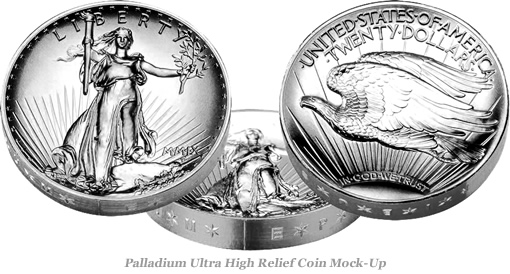 This silver shining metal can be called Utopia of the XXI century. Today it becomes more and more popular in various fields. Recently it became especially popular in watch industry: many famous companies have already manufactured wrist watches from palladium, and the fans become more interested in them. However, according to history, that metal was famous even in ancient Greece: it was given its name right there.

From sky to Earth

The name of silver metal is derived from asteroid Pallas, discovered by astronomer Olbers in 1802. A year later an English doctor and scientist William Hyde Wollaston discovered metal itself. The name of asteroid and metal itself has antique origin – the wooden picture of goddess Athena Pallas fell from sky and became a symbol of strength and immovability. The picture had such a mystique glory that even Troy downfall was connected with its theft. When Diomedes and Odysseus stole Palladium from city – Troy fell.

Secret letter

The first records of palladium in jewelry art refer to 1803. This history can be called an official appearance of palladium. Then at one sad day in fall a famous London minerals dealer Mr. Forster didn't even suspect that soon he would get a bar of unknown metal, which would become an issue for almost all scientists in London.
Forster received a letter from anonymous author. The letter, written at expensive and quality paper by clerkly hand, contained a request: to sell the metal, enclosed to letter. The enclosed metal looked like platinum: by both glance and color. Also there was a detailed description of small and not very heavy bar, looked so like platinum – it was an unknown new metal, which wasn't inferior to platinum in any property. The metal was named palladium.
The dealer agreed without any surprise: as dealers were good at advertising and attracting of customers. However, the dealer agreed to that fraud most of all because the metal was really beautiful and similar to platinum. Nothing can draw attention like unusual and mysterious events. Soon the rumors about palladium bar spread around, but nobody expected that no joking tempers about metal would run high. The scientists of England got to know about those rumors and immediately suspect of trick.
The strange bar appeared in the center of attention and debates became more and more rough: scientists claimed that it was sooner some new allow, which merchants were trying to make popular and sell, and entrepreneurs kept on telling about new precious metal.

Disputes and intrigues on new metal

However, among traditionally prudish and phlegmatic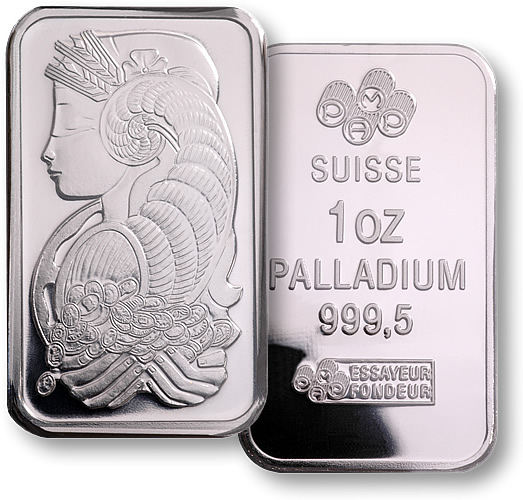 English chemists-analysts one hot-tempered scientist of Irish origin Richard Chenevix decided to "unmask" strange metal and put an end to sensations around it. Chenevix decided to prove that all talks about metal are just "deceit", and despite the high price he bought a palladium bar and started analyzing it.
The history showed that jaundice got its way: Chenevix claimed in his report, read before members of London Royal Society, that new element was just an alloy of mercury and platinum. His opinion was published in mass media and the rumors about new precious metal улеглись, although other scientists could find neither platinum nor mercury in palladium. The talks about new metal subsided, then grew heated, and the new element bored both scientists and those involved in course of events.
However, the following event engaged all eyes: the famous scientific magazine of England "Nicholson's Journal" published an anonymous note, promising 20 pounds of sterling to the one, who would make artificial palladium within a year. Talks on palladium heated even more, and no attempt to create artificial palladium succeeded.

Revelation

Only a year later, in 1804 the Royal Society was officially given a report on who had found new noble metal in crude platinum – rhodium and palladium. Founded in 1622, the London Royal Society fulfilled function of English Academy of Sciences, where a doctor and scientist William Hyde Wollaston, a passionate opponent of routine and stereotypes in science, worked as a Secretary. He interfered in protracted dispute between scientists, sharpening it from time to time, and he seemed to be both organizer of sensational shady undertaking, lasted a year, and discoverer of new precious metal.

In February of 1805, the same magazine "Nicholson's Journal" published an open letter by scientist Wollaston, telling that sensation about new metal is his handwork. The discoverer admitted: when he discovered new metal, he put it up for sale in original way, attracting attention, then he instituted a prize for artificial metal. In his open letter he also presented infallible proofs that the new platinum-like metal was really a new element in the list of precious metals.
To get the metal, Wollaston decided to dissolve mineral in aqua regia and neutralized acid by NaOH solution. Then the scientist precipitated platinum from solution by ammonium chloride NH4Cl, resulted in ammonium chloroplatinate. Then he added mercury cyanide, resulted in palladium cyanide, and the pure palladium itself was obtained from cyanide by heating.

After a while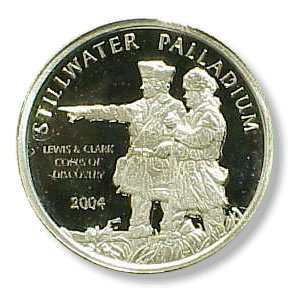 The gold, or "sunny metal", has been known during a millennium, if not any longer. It can be called the most famous precious metal, almost being worshiped today – not without reason each country has its gold and exchange currency reserves. However, today few people, except certain specialists, that there are also five precious metals in platinum group, except gold, including palladium, ruthenium, rhodium, iridium and osmium, among which only palladium can be found in pure form.
Only a few people know that rhodium is a rare metal, valued much higher than gold and platinum. The respectable jewelry houses coat their items with rhodium sputtering that makes them shining, unlike "natural" gold and platinum.
Recurring to palladium, it should be noted that palladium and platinum are interchangeable metals and have many similar properties. The palladium becomes more popular thanks to its "own" properties: ability to evolve hydrogen and, more important, palladium – hypoallergenic metal that is very important, considering the ecological and "allergenic" environment in the world today. This metal can be seen on wrists more often: palladium watch – a new word in watch industry.
In the middle of XX century the platinum wasn't very popular, as the concept "white gold" didn't exist. In fact the bright white color of gold is obtained by adding palladium to gold: the manufacturers clear precious metals and increase their quality.
According to specialists, the most amazing colors of metals can be obtained from palladium by means of various admixtures: from lemon tone to lilac color. Hypoallergenicity and endurance became other advantages of palladium, which attracted attention of watchmakers: it doesn't become deformed and scratched.
The first jewelry house, which used palladium in adornments, was Tiffany, however, today we can meet watch companies that actively apply this metal in manufacture. Such famous companies, as Vaсheron Сonstantin, Cartier, Stephan Webster and Ulysse Nardin and many others started using palladium for making their watches.

Palladium today

Today the palladium is a real trend. If you look more carefully – neither gold, nor platinum have such a fascinating luster, usual for precious metal: they are rather dimmish and acquire fascinating luster thanks to palladium, so-called "pure white metal".
In watchmaking the palladium is mostly applied for making cases and some parts of movement. According to president of company, which started using that metal for its models one of the firsts, the late today, president of Ulysse Nardin Rolf Schneider, "use of new material doesn't make watches better or worse, they become simply different in respect of design".
The use of palladium of watches is also commented by general director of Perrelet Herbert Arni: "This metal has been rarely used in watch industry till nowadays, and we were looking for something different from variety of watch market and providing adequate level of products at the same time".
Of course, each watch company comments use of palladium in its own way, however, there is a significant fact, which should be mentioned: the point is that recently the price on platinum increased much, and watchmakers started searching alternative precious metals, which wouldn't be inferior to platinum in quality and their price would be moderate. Just the palladium became such metal, which is distinguished by its quite moderate price and high quality: palladium watch on your wrist through time and space…

So, if we continue our telling about palladium, we should note its role in modern watch industry. As recently the processes, taking place in this field, can be characterized as rapid experiments with use of various materials, search of new design decisions and technological innovations. According to some analysts, this is a start of turning phase in the history of world watchmaking, others claim that this situation is simply a commercial trick, aimed at getting round competitors.
As a result of increasing demand for palladium, today many watch companies, both rich and famous brands and average watch manufactories, are engaged in search of new interesting materials, which would allow being different and studying modern high technological materials, more durable, reliable and beautiful.
As we've already said, the materials, which become quite popular today, are included in a group of platinum-like metals: rhodium, iridium, ruthenium, osmium and palladium. We don't analyze reasons, which influenced on metal demand increase, we'll try to present notable wrist watches, made of palladium. Let's start from a watch company, which started using palladium in its products one of the firsts: Parmigiani.

Watch "Kalpa Grande Palladium" from Parmigiani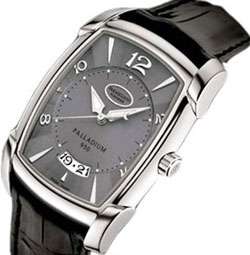 In 2005, the specialists of that company said that palladium could easily compete with ceramics for the title "Best material of the year". However, it didn't happen as palladium cost more than ceramics and was a rare metal, which had strategic importance. That's why initially only watch companies "de luxe" could produce wrist watches with palladium cases.
In 2005 some companies issued several palladium models without agreement. The model "Kalpa Grande Palladium", released by elite watch company "Parmigiani", was among them. The chronometer was designed by Michele Parmigiani himself, chief watchmaker and master of the company.
The watch was presented by company at the world premiere and became a symbol of luxury and expensive beauty. Kalpa Grande Palladium became an example of palladium luxury. In spite of rather simple movement, the watch is provided with, - automatic caliber 331 with indication of hours, minutes, seconds and date – the case, fully made of 950 palladium, justifies indecently high price of chronometer. The guilloched dial of "Kalpa Grande Palladium" is covered with palladium, the hands are made of 18-carat pink gold. Parmigiani released model "Kalpa Grande Palladium" in a limited collection series from only 3 pieces. After issue of that small collection the watchmaker promised to keep on experimenting with that metal.

Memento mori: watch "Agonium" from Strom

In 2010, one more watch company used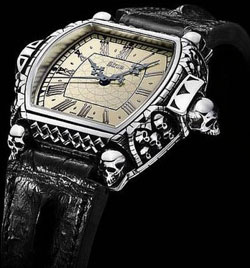 palladium for making its watches: gloomy design and special philosophy of chronometer creation attracted attention of original items connoisseurs to the accessory. A watch with catchword "Memento Mori", "Carpem Diem" that means "Remember death" and "Enjoy moment" will certainly draw fans of gothic epoch and unusual accessories. Dynamic design and legendary Swiss accuracy are combined in this amazing and specific collection, made in manner of dark gothic spirit. According to creators of Strom brand, each model is designed for strong-spirited men, who know for sure what they want and value each moment of their lives.
Daniel Strom, the founder of collection and son of legendary watchmaker Henri Strom, who embodied his old dream about his label in collection "Agonium". With his father's passion to elegance and extraordinary accessories Daniel could transfer his life vision and apprehension through "Agonium" collection. The philosophy of watches is based on transient life, which is to be reminded by accessory, designed in such awesome gothic style. Various details, framing the case, are made in form of skulls and crosses. The Agonium model is valued for hand-made adornment of the whole case: skulls and crosses are made of silver, gold and palladium.
The watch is based on self-winding movement 2824. The dial is designed in corresponding gloomy gothic style: milky background is adorned with Roman time indexes, perfectly matching the correspondent case.

"Big Bang King Palladium" from Hublot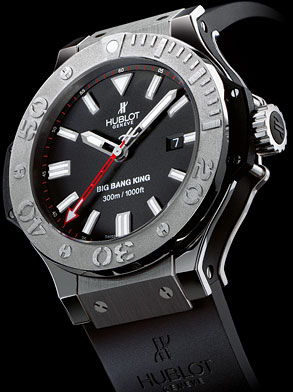 The watch company "Hublot" also couldn't afford to stand back from total enthusiasm for palladium and presented collection of wrist watches, made of that metal. The watches are based on modern quartz high-accurate movements, timing most reliably.
Relatively young, however, very popular already at the market and among watch connoisseurs, the Swiss watch company "Hublot" is the child of Carlo Crocco, successor of old Milan watch dynasty, famous for "Breil" watches. Carlo named his first watch "Hublot" that means "illuminator" in French. Almost from the very beginning of its history, the watches from Hublot became a new trend at the watch market. The case, made of noble precious metal and provided with rubber strap, is its specific feature. That decision, become a brand style of the company in future, established a new epoch in watch design: a big precious case in contrast with rubber strap, emphasizing the luxury of case.
Hublot classics became an unwritten symbol of elite: fans of brand are members of Royal family, successful businessmen and just celebrities. Italian notes of design in combination with accuracy of Swiss movements became a world-known watch brand.
The sport men model "Big Bang King Palladium" is designed in best traditions of this company with specific "heavy" design. The watch cases of this collection are made of palladium in the form of circle; the size of case – 48 mm. The color range of collection includes silver and black tones. The glasses are sapphire. The watch is equipped with rubber strap with folding buckle. The universal and modern design of Big Bang King Palladium makes it a perfect accessory, good for any occasions. The watch is based on self-winding movement, caliber HUB 1400. The case and rotating bezel are made of palladium, the dial is black. The strap is made of rubber.

Watch "Bathyscaph" from MareMonti

The wrist watches from MareMonti are not just time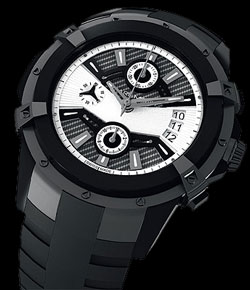 meters. The watches of this brand satisfy requirement for harmony and beauty, created by man. Combining fashion trends, attracting style and excellent design, complete with traditions of haute horlogerie, the wrist watches "MareMonti" give special charm to their owners. The watch "MareMonti" is a world of freedom, strong people and great self-control: the main accent of MareMonto is the creation of quartz and mechanical watches, able to endure any loads with their owners, living active sport life. Clearly defined strategy and forethought of each model became main characteristic of products from this watch company.
Initially the products of that brand were sold only at the territory of Switzerland. It's very interesting that the products were not realized through shops, but by means of face-to-face meetings with founders of company during visiting the fabric. So, each customer was offered to fill in application, where he could point his age, hobby, education and type of activity. In due course of time the portrait of MareMonti owner was "drawn up": a successful middle-aged man, actively going info sports. The lists of famous customers' individual watch numbers are still kept in company's archives.
The company's strategy of distribution gave its result: the watches "MareMonti" are designed for those, who go info sports actively, particularly, diving and scuba-diving; they are issued in limited editions, and therefore, these watches are rare and special. This strategy is kept till nowadays: the watches are manufactured by limited editions on base of rarity movements.
In 2009, the company presented new limited collection of water-resistant watches under the title "Bathyscaph". It became a real surprise for MareMonti fans, because the materials used for creation of watch became unexpected and innovative decision of designers, creating that model. The creators were experimenting for a long time before they chose material for making the case: they had a task to create an absolutely sealed case, like bathyscaph. Finally, a sealed case of 44 mm watch was crafted from palladium, glass fiber and carbon.
Although the water-resistance of this model makes up only 100 meters that is inferior to real bathyscaphes, able to dive up to 10.000 meters, you can swim with this watch and be sure in their safety. The chronograph is provided with multi-layer dial, made of high-quality steel and carbon. The strap is made of rubber and equipped with butterfly buckle. The model is based on self-winding caliber Valjoux 7750. The collection "Bathyscaph" is issued by limited edition of 100 pieces.

Watch "Jumping Hour" from Perrelet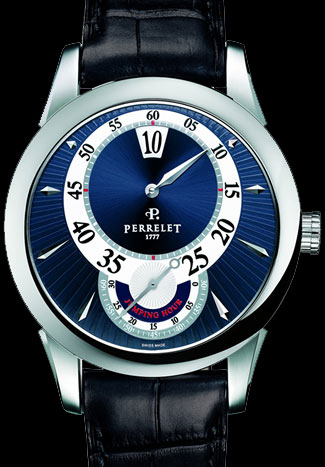 Traditions and innovations – the motto of Perrelet, perfectly embodied by designers in palladium model "Jumping Hour".
The history of development and establishment of that company changed it into a manufactory, thanks to which the European watchmaking center moved from good old England, France and Germany (as till XVII century those countries indeed had the prerogative of best watchmakers) to Switzerland, where Geneva became a Mecca of watchmaking. Perrelet is undoubtedly one of those watch companies, which can be referred to "locomotives" of watch industry of its time.
The founder of the company Abraham-Louis can be called a genius apprentice of genius watchmaker – Breguet himself. Besides designing of double rotor, the company designed a special watch for diving and other activities. As for metals, Perrelet was also one step ahead: the wrist watch "Classic Jumping Hour" is made of palladium, which only becomes popular in watchmaking.
The presented model is a men wrist watch "Classic Jumping Hour" (Ref: A3012/2). The case is crafted in palladium. The wrist watch "Classic Jumping Hour" is presented in collection of men watches, manufactured by limited edition of 50 pieces together with gold and platinum models.
The watch "Classic Jumping Hour" is based on mechanical self-winding movement, caliber P191. The 40-mm watch case is made of palladium. The glass is sapphire; the transparent back case allows watching the movement. The water resistance makes up 30 meters; the power reserve – 42 hours. The strap is made of natural alligator leather.
To buy Jumping Hour means to investigate into item, which price will be rising in time, as the creators confirm. So, today the manufacturer recommends USD 16.650 for the price.

"Rivoli" collection from Seiko: "goodbye, traditions"

This women wrist watch is an example of how women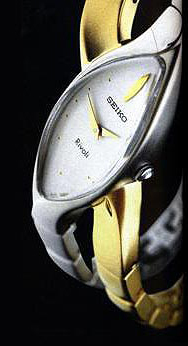 love to destroy even the most unshakeable concepts. The wrist watches for women are a whole history, as a true Eve will never refuse sophisticated twisted bracelet on her delicate wrist, which also would be an original chronometer upon closer view. The famous collection from Seiko – Rue de Rivoli – was given its name from Mecca of all fashion women of the world – the famous street in Paris "Rue de Rivoli".
The watch company "Seiko" is always based on experiments. Seiko has never been afraid of experiments in watchmaking, and as a result of creative team's long-term work became an established reputation of exceptionally original items manufacturer. This company is characterized not by fashion and one-season things, but by new materials and technologies, turning into stunning original item in hands of Seiko specialists.
The women, always striving for originality, are a main source of inspiration for the company and true motor of fashion progress. The Seiko's designs form fashion at the modern watch market: so, the use of palladium in watches has also become one of the privileges of just this company.
The company's designers managed to express two main ideas of that line in "Rivoli" watches: original asymmetric form, which has become a novelty in watchmaking, and bold use of newest high-technological materials. The creators added new materials to traditional gilt, which were not common-used before: titanium carbide, giving a flickering deep black shimmer to metal, and palladium with its silver shimmering tone.
The watches from "Rivoli" collection remind more of vanguard jewelries, than wrist watches. The shining dials of these watches are made of most unexpected forms: fish fin, cat eye or tree leaf. First "Rivoli" appeared in 2003, and it became clear for not only fans of watches, but also for sophisticated connoisseurs – the Rivoli watches are not usual ones.
The radical design of Rivoli collection became a "property" of Seiko. The watches combine miniature quartz movement with cast steel case of asymmetric form, which was specific for lasting coating of palladium and titanium. A delicate appearance is designed in accordance with concept of "overlapped" bracelets, smoothly transforming into case. The watch design is especially notable for amazing exterior delicacy and high reliability of movement.
One more element that made Rivoli watches special was palladium, a very resistant material to scratches. In combination with titanium the palladium indeed made those delicate watches almost "unassailable" for damages and gave a lambent shine of precious metal to steel, so attracted by amateurs of luxury.

Watch "Macho Palladium 950" from Ulysse Nardin
Ulysse Nardin is famous for manufacture of watches "de luxe". The products of this company can be characterized by one work: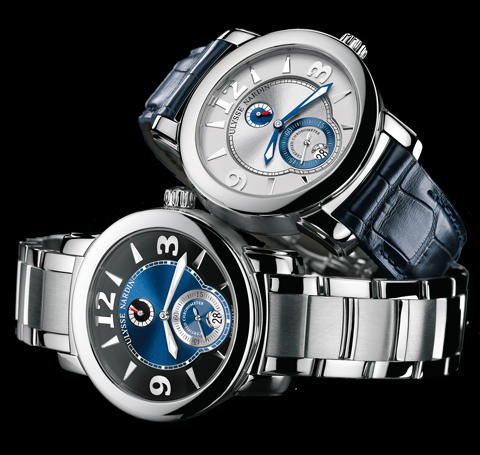 manliness. The design of Ulysse Nardin watches is always recognizable and a worthy adornment on wrist of elegant and successful man.
The company "Ulysse Nardin" was one of the first watch companies of high class, which started using palladium in its watches. The model "Macho Palladium 950" is an offspring of late president of Ulysse Nardin Rolf Schneider, who has made manly design of model, specifying it as "watch for real macho" each man dreams to be. The watch "Macho Palladium 950" immediately won the status of unique chronometer due to original design and case of 950 palladium.
The main feature of this model is a special form of case and material it is made of. By choosing the palladium, the company surpassed many of its competitors and prepared a pleasant surprise for its fans at the same time. The use of that metal for manufacture of that model put Ulysse Nardin into category of advance watch companies of its time, which always seek for new decisions and designs.
The case and bracelet of "Macho Palladium 950" are made of palladium: the chronometer is officially certified and equipped with supplementary second dial and power reserve indicator. The size of case makes up 43х40.5 mm. The dial is covered with sapphire glass. The palladium bracelet is provided with folding buckle. The power reserve of model makes up 42 hours. The water resistance – 50 meters.
As this model has won great attention and success, the model range of Macho Palladium 950 has significantly widened. Today the company offers various interpretations of this model. Mainly the straps are different: some models are provided with palladium bracelets, others – with straps from natural leather. All models have one common feature: luxurious palladium case of unique oval form, giving a special elegance to this model. The watch "Macho Palladium 950" (Ref. 278-70-8/632) is provided with mechanical self-winding movement, based on caliber UN-27. The diameter of oval case - 43х40.5 mm; the thickness makes up 11.7 mm. The glass, covering the dial, is sapphire. The palladium case and unique oval form, giving a perfect elegant style to watches, became main features of "Macho Palladium 950" watches.