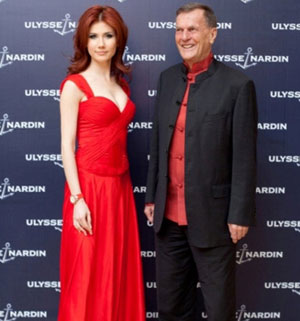 On the West among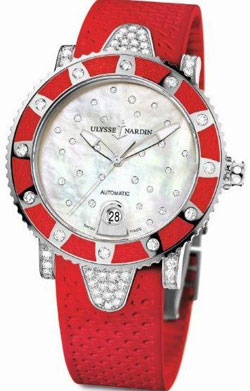 people or companies, gained success, it is good taste to participate in charity events. Watch manufacture Ulysse Nardin helps need not only the funds raised for charity auctions, but his authority by setting an example of generosity to their fans. The sphere of charity actions of the company is not in native Switzerland. In Russia Ulysse Nardin recommended itself as a generous philanthropist.
This company became initiator of action "Moscow - port of five seas", which was in July 2008 in the capital of our country. Thanks to participation in company Azimuth Yachts, invited guests could closer look at luxury yachts and to be inside of it. Ulysse Nardin presented new collection of women's sports watch Lady Diver. At the end of an evening was held an auction, by CEO Ulysse Nardin Rolf Schneider. Unique model of watch Lady Diver "One of The Kind" was bought by Master of Sports Alpine Skiing Alexander Skvortsov. Funds proceeds from the sale of watches were directed to help orphanage under the name of "Christmas".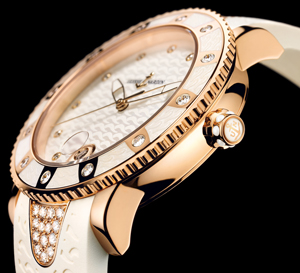 In current year Rolf Schneider again visited Russia with charity. This time company Ulysse Nardin supported fund "The right to smile", which help children having problems with vision. It presented its exclusive collection Lady in Red. They say that on creation this watches masters of Ulysse Nardin inspired by Anna Chapman. On the back case of this watch is painted autograph of Russian spy, it has pearl dial, decorated with 27 diamonds. It was bough for more than 500 000 rubles, by businessman who didn't want to disclose the name. In the whole, result of trading managed to collect 785 000 rubles. The money will be spend on help to cecutient and blind children.
Company Ulysse Nardin showed that profits can't be important then child smile. Sow seeds in people's souls of humanity - is no less difficult and delicate work than creating a unique watch movements.