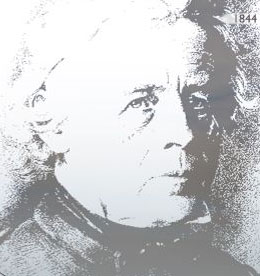 In 1833, Antoine LeCoultre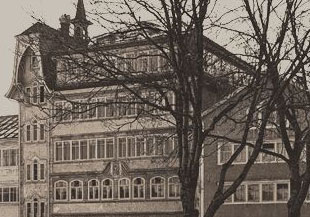 (1803-1881) founded a small workshop in the Swiss town of Le Sentier, to produce high-quality watches. Antoine's father was a blacksmith. He instilled in Antoine LeCoultre a love for mechanisms and helped to acquire skills in the watch industry.
In 1844, Antoine created the most precise measuring instrument- millionometer, capable of measuring a few thousandths of a millimeter.
In 1847 Swiss watch company LeCoultre developed a system that eliminated the need for keys to rewind and set watches. When pressing the button is activates a lever that is used to switch from one function to another.
In 1851, Antoine was awarded a gold medal for his work on precision and mechanization of watches at the first World Exhibition in London.
Antoine and his son, Eli LeCoultre, in 1866, decided to unite all stages of production watches in one place and transformed his studio into a factory. This allowed his staff to combine their knowledge and skills. Thus, was established the first watch manufacture in Valle de Joux.
In 1870, the company began using LeCoultre mechanical processes to produce complex patterns of movements. For 30 years, LeCoultre had created more than 350 watches of various calibers, among which 128 were equipped with chronograph function and 99 with repeater mechanism.
Between 1902 and over the next 30 years, LeCoultre was producing most of the movements for Patek Philippe in Geneva.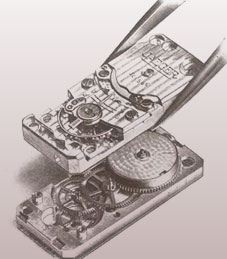 In 1903, the famous manufacturer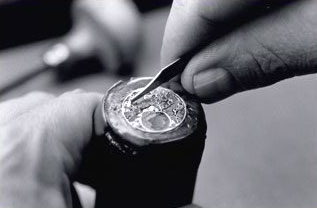 of timepieces, the Parisian watchmaker Edmond Zhezhe (1858-1922), challenged the Swiss watchmakers by creating an ultrathin caliber. Jacques-David LeCoultre, grandson of the founder of brand LeCoultre, enthusiastically engaged in this challenge. Later, co-operation and friendship between them led to the collection of ultra-thin pocket watches and the birth of the watch company Jaeger-LeCoultre, which in 1937 officially became swiss watch brand Jaeger-LeCoultre.
In 1907, the French jeweler Cartier, client of Jaeger's, signed a contract with Swiss watchmaker, in which all the models and technologies of the factory Jaeger LeCoultre, would be made exclusively for Cartier for nearest 15 years. In the very year, by Jaeger LeCoultre was created Caliber 145 with a thickness of 1.38 mm-a new world record.
In 1925 in the company was designed a rectangular two-tier mechanism Duoplan, that helped to create the smallest of the movement in the world.
In 1928, Jean-Leon Reutter invented the watch Atmos, which produced energy from the slightest temperature fluctuations of the environment. The patent for the watch was purchased by Jaeger-LeCoultre, which improved them and released into production in 1936. That was a revolution for the world watch market.
In 1929, the watchmakers of Jaeger-LeCoultre made Calibre 101, which was based on the extraordinary mechanism Duoplan. The weight of the Calibre 101 isone gram and it consists of 74 pieces and is the smallest in the watch industry even today.
In 1931 Swiss watch Company Jaeger-LeCoultre created first model of the Reverso, which was equipped with body-Changeling (pivot-hinged system) and was designed for polo players.
In 1941, Jaeger-LeCoultre has received the highest award from the Observatory of Neuchâtel for tourbillon caliber 170.
Model Futurematic - the first automatic model of Jaeger-LeCoultre was created in 1946.


Company Jaeger-LeCoultre released a collection of Memovox in 1950. Subsequently, the collection was improved and in 1956 was created the world's first automatic watch with alarm function.
In 1962 Swiss watch company Jaeger-LeCoultre created a 838 caliber with thickness of 1.85mm. Later, in 1981, was made caliber 601 with a thickness of 1.8mm, and in 1982 movement with thickness of 1.6mm was designed.
In 1982, in the town of Le Sentier was founded a museum by Jaeger-LeCoultre.
In 2009, the JLC produces the most complicated wristwatch in the world Hybris Mechanica Grande Sonnerie with JLC caliber 182, 26 complications and 1,300 parts.
Swiss watch company Jaeger-LeCoultre tests all its products according to the most stringent standards, which is highly valued by COSC. Jaeger-LeCoultre watches are tested continuously during 1000 hours, and if only the test is passed, the watches are taken from the factory. This is the way Jaeger-LeCoultre watches are made to provide the highest quality.