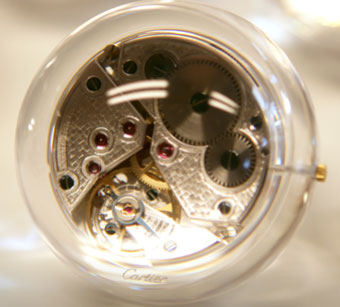 Continuous motion of ideas,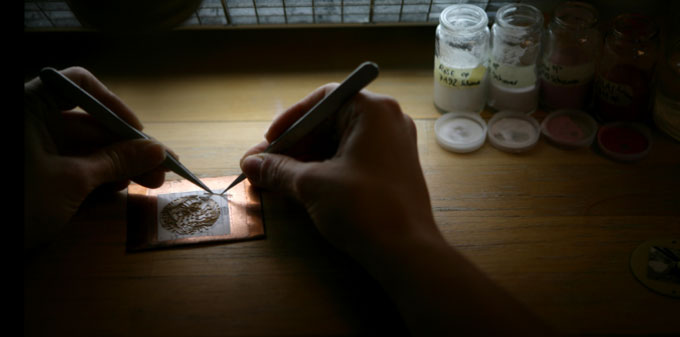 words, gestures, dozens of drafts and sketches, giving birth to dials, cases and hundreds of tiny components, forming the perfect Swiss watches of Cartier. The power of endless creation process gives energy to Cartier watches. It's like a mill, standing in mountain river, where masters get the flour and make a puffy pie of haute horlogerie.
The manufactory, producing Cartier watches, obtained its current status in 2001, when 5 separate production sites merged. A team of 1 000 craftsmen, specializing in more than 50 watch and jewelry professions, gathered under the roof of fabric in La Chaux-de-Fonds. The manufactory is divided into several zones. One zone is devoted to new developments in mechanics, design and technologies. Another one manufactures watches, the third one works with clients. Their energy allowed Cartier to design and manufacture any watches without any assistance.
However, the Swiss watches of Cartier begin their history from sophisticated women bracelets with little embedded chronometers. Such watches of Cartier were first released in times of steam engines. But the history of Cartier as a manufactory was fated to begin only 100 years later, when already famous French brand owned its enterprise in Switzerland.
Cartier is rooted in French sophistication, but blossoms as an American rose in famous mansion on 5th Avenue. Alain Delon, Catherine Deneuve, Cary Grant and Frank Sinatra are only few names of celebrities, who choose Tank and other watches and jewelries of Cartier as important accessories in creation of their own style. All personages wore only Cartier while filming of American "The Great Gatsby". By hearsay, jewelries of Cartier for almost 5 million dollars adorned Mia Farrow and her partner, Lois Chiles.
Cartier symbolizes the spirit of America. A usual combination of white metal and perfectly selected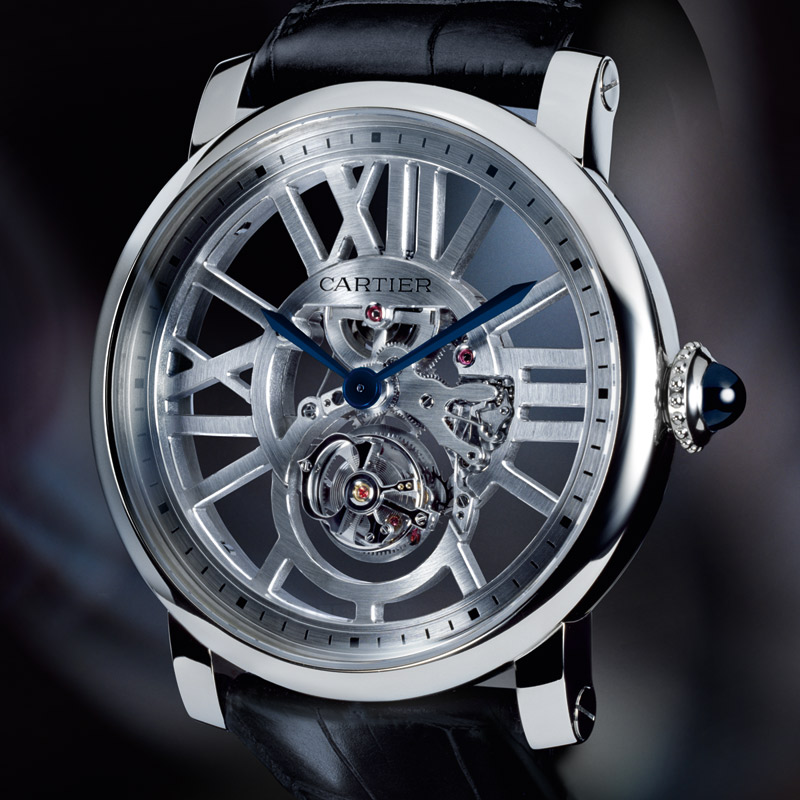 and encrusted diamonds is rather traditional; however, each new creation is ahead of its time and defines the future of jewelry art. For example, eastern notes were dominating in amazing Cartier adornments of 30s: "Hindu" necklace, ordered by Daisy Fellowes, editor-in-chief of "Harper's Bazaar" magazine in that time, rayed almost savage magnetism.
"We took the leading position in the world of jewelry watches since long time, - says CEO Cartier Bernard Fornas. – Now it's the matter of complicated watches. And in this world we are intended to dictate our own laws. We will issue our own unique watches and calibers, each wheel of which has the spirit of Cartier".
A small enterprise in the town of La Chaux-de-Fonds was owned by company in 1972. It's difficult to count the number of Cartier watches, produced since that time, but spent efforts benefited for sure. Each year Cartier made a step forward releasing new watches. By new millennium the company has changed this small department into one of the largest and self-sufficient Swiss watch enterprises. Now it represents a shinning ultra-modern glass manufactory, which produces the Cartier watches today.
Any Swiss watch of Cartier starts with an idea, which is embodied in metal after hundreds of individual work hours, dozens of joint meetings and discussions. The materialization of one of such ideas in watch takes about 18 months in average. Totally the craftsmen of Cartier design about 200 new projects at the same time (not including the special orders of exclusive watch connoisseurs). Many famous Swiss watches of Cartier were designed and embodied just in that way. For example, a unique skeletonized platinum wrist watch "Rotonde de Cartier Tourbillon Sapphire Skeleton". An elegant watch "Tank Americaine" with flying tourbillon or watch "Santos 100" with thinnest enamel "cloisonné" and "champ leve" paintings on dials, jewelry "Panthere" or watch from "Cirque Animalier" collection are not less interesting. All these watches-masterpieces are assembled by hand, sometimes in a single piece, and serve as feathers in Cartier masters' cap.