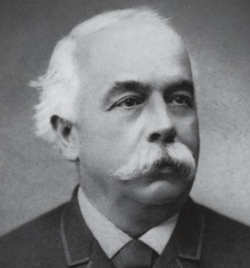 Swiss watch brand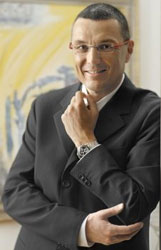 Tag Heuer was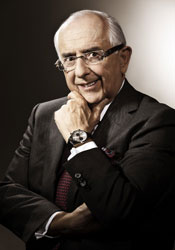 founded in 1860 by Edward Heuer - then it was called Heuer. In 1889 at the exhibition in Paris, the firm got a silver medal for exposed collection of chronographs. The turning point for the company was in 1916 when Heuer patented Mikrograph - the world first watch capable of counting up to 1 / 100 second.
In 1958, Edward Heuer, who was already 65, told Jack Heuer to assist him in managing the family business, and Jack reluctantly agreed. To somehow get interested in Jack's family business, he was given a checkbook and sent to New York to organize a local shop. And soon, Jack proved that he was a worthy successor to the family business, and four years later, he owned a majority of family business - the company Ed. Heuer & Co. SA.
By the end of 1968, TAG Heuer had successfully completed development and testing of the world's first chronograph movement with automatic winding system. Understanding what consequences this movement may have on the market, Jack began to prepare for a simultaneous presentation of new chronograph in Geneva and New York. However, the Zenith heard about Tag Heuer's development and at the Basel exhibition in 1969 presented a prototype of self-winding chronograph. But they could not get around Tag Heuer- they provided 90 serial watches with new movement.
Soon came a quartz crisis. The crisis hit the industry like a hurricane hour, and by 1985 the number of employees was reduced by three times, from 90 000 to 30 000 people. Jack Heuer, a qualified electronics engineer, who versed well in transistor circuits, created a number of advanced developments in the field of timekeeping: watch Chronosplit Manhattan GMT, electronic wrist chronograph with analogue display, normal time and a digital stopwatch, but unfortunately underestimated the capabilities of quartz in terms of miniaturization and cheaper watches.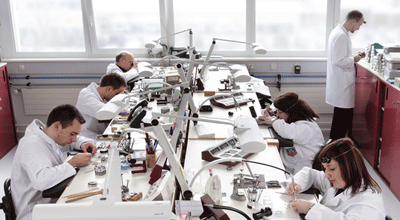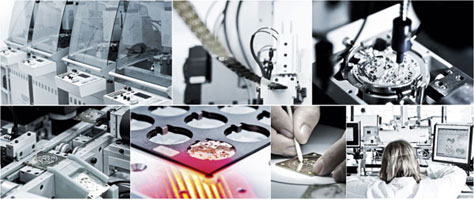 And then came the years when the watch equipment, machines and tools were sold for scrap, and precious arrangements were for nothing. Jack was unable to survive independently and, like many others, lost his company. As a partner he entered the Swiss consulting firm of Management. In addition to consulting in 1983, he undertook to organize a European Marketing bureau for Hong Kong-based group of consumer electronics IDT and eventually became managing director for Europe.
In 1985 TAG Heuer acquired research firm Techniques dAvant Garde (TAG), and since then the Swiss watch brand was called Tag Heuer. In 1999, TAG Heuer joined the group LVMH, and in 2001 Jean-Christophe Babenov invited Jack Heuer to take the post of honorary chairman of the TAG Heuer with special powers consultant on the historical development and technical heritage of the company - who can know it better? Now the chief of TAG Heuer is a talented and energetic Jean-Christophe Baben. Even now, when the brand has reached dizzying heights, he does not stop fitting it forward.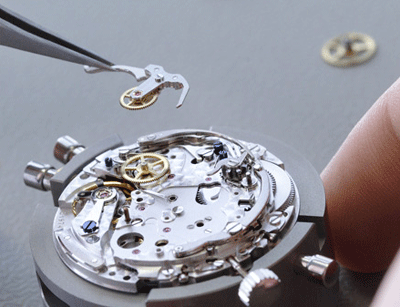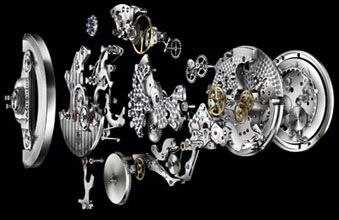 TAG Heuer, the annual turnover is almost one billion Swiss francs, it almost completely dominates the mass market of luxury watches cost from 1000 to 5000 U.S. dollars.
The basis of the lineup TAG Heuer make such popular series as the Carrera, Monaco, and Link. The company Tag Heuer brings creative genes of its founders, entrepreneurial spirit, commitment to innovation, an obsession with the desire to achieve perfect accuracy of time and sincere love for the prestigious sports. In terms of sales Tag Heuer is one of four world leaders. Officials of the company are: Tiger Woods, Brad Pitt, Maria Sharapova, Uma Thurman, Kimi Raikkonen, Fernando Alonso, Michael Schumacher, Leonardo DiCaprio ... The company also manufactures Tag Heuer mobile phones and sunglasses. The lines of watches: Monaco, Carrera, Silverstone, SLR, Link, Aquaracer, Formula 1, Microtimer and women's collection.