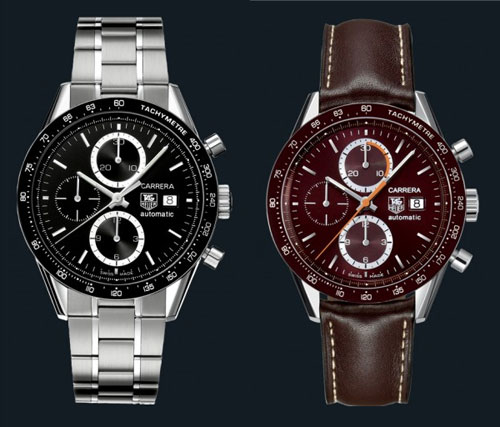 TAG Heuer is a famous Swiss watch company, which produces a high quality production. Also it is a sponsor of many racing competitions and their unfailing fan. In order to prove these words you are just to look some collections of TAG Heuer, devoted to racing competitions.
Under the direction of TAG Heuer manufacture a legendary Formula-1 competition and 100th marathon Indy 500 were held. TAG Heuer watches there were official chronographs of the competition. Also, TAG Heuer took part at the Canadian stage of Formula-1, in a famous 24-hours racing in Le Manche. It was second time when TAG Heuer watch company supplied Audi Sport team with chronographs, sunglasses and goggles.
Le Manche racing became a significant event because since the first racing competition was held, it was the first time (in Le Manche) when a Swiss racer took part in a competition. Today, his name is tightly connected with TAG Heuer company. Every member of Audi Sport team had TAG Heuer watch at one's wrist coming up the pedestal. Since then it was settled that all the racing overalls will have the same colors in their design that TAG Heure watch cases have. These overalls will be an invariable robe of Audi Sport team.
All the managers of Audi Sport team have TAG Heuer watches of different series. For example, TAG Heuer CARRERA, bolids' drivers choose CARRERA DAY-DATA watch.
TAG Heuer watch company was so interested in Audi Sport organization , so that is why it decided to supply all the racing cars with its productions: watches, chronometers and other indicators which help the team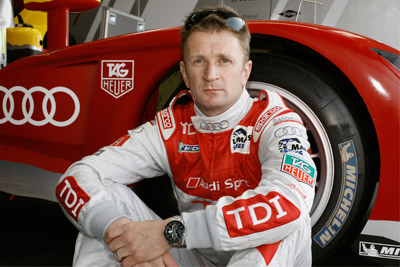 to train effectively. Also TAG Heuer supplied the team with glasses which make night-driving driving more comfortable.
Heures du Mans is a famous racing which lasts for a whole day and traditionally helded in le Mans. It is organized by some French club of automobile sportsmen, which is called in the following way: Automobile Club de l'Ouest, ACO. At first the competition of such kind was held in March of 1923. The years when the competition was delayed were 1936 – when there was a total strike, 1940-1948 – the years of II World War. The length of racing line is 13 650 meters, the most part of it runs through ordinary towns, all the rest was made especially for racing.
There are nearly 50 bolids which take part in the racing, which start on cue simultaneously.
A winning crew is considered to be the team which has passed the longest distance in 24hours time.
The likeness of TAG Heuer watches with automobile industry is not difficult to notice.
One and the same energy connects these two spheres. Horology and driving are tighly connected by their desire to be the best in things that they do.