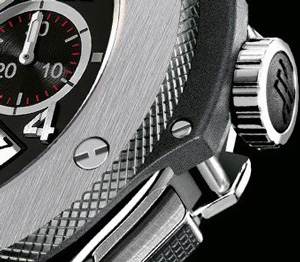 The process of Hublot watch production is a result of the balanced fusion of the high-tech skills with the know-how.
While producing a watch case, the watchmakers perform about 160 actions by hand, using the latest achievements in science and technology. All the operations are performed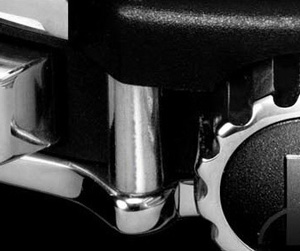 with the high accuracy. The perfect integration of all elements and the high quality of materials, produced with the help of the latest achievements in technology, makes Hublot watches the standards of elegance and reliability. The case fastening is performed with the high precision, accurate within 0.001 mm. It is thoroughly examined by the specialists. The surfaces of the fastening are polished. The first one is subjected to the horizontal polishing, the second one – to the vertical polishing. These processes make the fastening an unique element. In every Hublot watch bezel is fastened with 12 or 6 polished titanium H-shaped screws. The clamps of the bezel are the unique features of the company's products.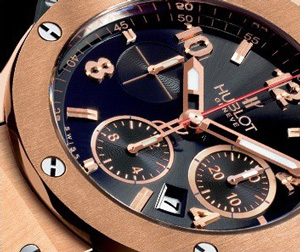 The watches from Hublot Big Bang collection are powered by the automatic or hand-wound movements, depending on the model. These models also feature the open tungsten rotor with the corrugated texture, treated with the special coating (patented by Hublot), and the first column-wheel chronograph with tourbillon in the world.
One more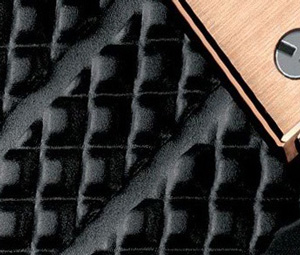 designers' and watchmakers' solution is a rubber strap. It took the specialists about three years to create the natural rubber strap, that is characterized by the exclusive aesthetic and technological features. Thanks to the unique technology the craftsmen create rubber straps, that perfectly harmonize with the elegant and smooth lines of Hublot wrist watches. These straps have become the constituent of the company's exclusive style. The two parts of flexible and light strap are adjusted to the size of a client's wrist. The strap perfectly fits the wrist, giving a great feeling of comfort. The strap of natural rubber can bear a strong tension, it doesn't tear and pale.
One more unique feature of natural rubber is its ability to shape due to the contact with human skin. The two parts of the strap bear the length of it and the model's number.
At the BaselWorld 2009, Hublot company presented a new method to reveal fake watches and replicas. So, the company introduced the WISeKey smart-cards, a system of authentication, available on the company's servers.