Watches for women: all the colors of the rainbow
From the ancient times the man has noticed an incredible power and attractiveness of various rich colors and has been using this magic everywhere since that time. The watch industry is not an exception. The bright time measuring devices, especially for women, are a large stage for such "color" art. Creating multicolored women wrist watches, the companies put feelings and emotions into their masterpieces together with colors - and the women watches acquire completely new facets of usual indexes. So, get ready to fascinating trip to multicolored fantasy, frightening the imagination, and unforgettable promenade on the rainbow, leading to multicolored world of women wrist watches.

Richard Of York Gave Battle In Vain!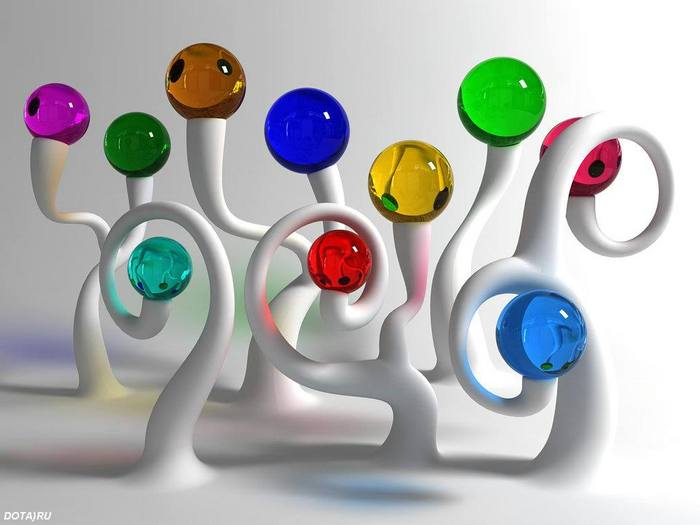 When we hear this good old phase, we willy-nilly imagine an amazing rainbow and multicolored strips. The rainbow, perhaps, is the only natural phenomena, which can raise the spirit and evoke a careless smile with its beauty and charm. You can't keep your head cool when you see a wide range of bright things, rich with colorful elements – colors won't leave anyone indifferent. According to history, in 1665 Isaac Newton was the first man who refracted the sunlight that resulted in rainbow (or spectrum). Blue, yellow and red were considered to be the main colors, the rest tones – intermediate. When you come to think of it, the color is a quite interesting phenomenon. Everyone wandered at least once, why one or another thing was of the color it was: the grass is green, the cloud is white, the rose is red, etc. Some things can be explained by scientists with the help of chemistry or physics, but all the same, the color is a great magic, which conceals the secret of universe. The power of color is confirmed in the Bible, telling us about the connection of rainbow and the God: "I do set my bow in the clouds, and it shall be for a token of a covenant between me and the earth." (The first book of Moses, the genesis 9:13). More than one millennium has passed until the man managed to "handle" with colors at his option. There is an interesting legend about the most mysterious and striking color in the world – the red, which says that red or purple were first used by the Phoenicians as dyes. In the middle of II century AC the dog of king Fonnix's herdsman bit a lying on the beach dried shellfish and got a red nose. Therefore, they knew: after drying off that kind of shellfish can produce the red color. The high cost of that dye production was the only disadvantage of the "dog's discovery", as about 10 000 shellfishes had to be sacrificed to receive one gram of paint. That paint was really worth its weight in gold! The earliest extant samples of prehistoric paints refer to the XVI century AC. They are found in ancient caves of modern South France, Spain and South Africa. They were oil substances, made of animal fat and natural pigments (ochre, chalk, etc) mixture. The great genius of Renaissance, artist Leonardo Da Vinci was the first "colorist", who created a well-composed system of colors. He affirmed that the variety of colors, founded by the ancient Greeks and Romans, may be limited. According to Leonardo Da Vinci, there are six simple or main colors, which are white, black, green, blue, red and yellow. The great artist also mentions that a color has two global aspects – artistic and physical.

Effect of color on man

After age-old studies of color the man concluded that each color contains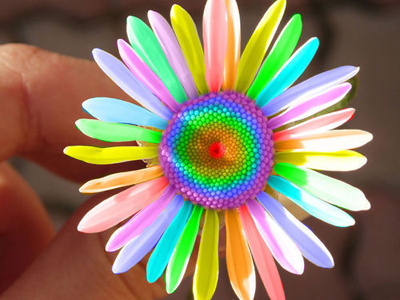 some message, each color tome means something. Despite its purely physical nature, the color has a great influence on our emotional life. For example, according to Johann Goethe, all dark colors calm, light ones – excite. And other famous psychologists consider that the color has a great effect on your life, your mood, emotions, feelings and choice. The color effect on subconsciousness can be noticed by anyone, even by a person, who doesn't know anything about psychology. Everyone knows by its experience that one or another color may calm or excite, create harmony or change your inner world into chaos, evoke a shock. Such phenomenon, as color combination, has an enormous effect: some colors intensify each other, others – subdue. Some colors mean much for certain nations and cultures. So, the agriculture nations have many words or "color names" for various tones of green. This color is vitally important for them, as the growing plants are their food; the life of whole nation depends on harvest. Or, for example, there are up to 20-30 names of white color tones in the languages of some northern nations. These names correspond to the snow tones in different conditions (solid snow, shining snow, melted snow, falling snow, snowstorm, etc.). And it's not surprising, as if you see the snow around yourself every day, you start to notice involuntarily that in different places and in different conditions it has absolutely different tones. It's also interesting to know that small infants at the age of four months can't differentiate color tones. According to researches, the four-month infants differentiate four colors well: red, green, yellow and blue. By the way, yellow is the first color, which infants perceive. The colors communicate with people, although in nonverbal way. If earlier they could say where one lived and came from by the colors of his clothes and accessories, now these geographical and national color differences have been smoothed away due to the development of various cultures. Nevertheless, today the color can easily tells us about not traditional features of culture, but personal likings of the person, wearing this color.
The famous modern Japanese writer and translator Haruki Murakami fairly affirm that man is a strange creature: it takes only 10 minutes to sit with closed eyes, and an amazing multicolor is seen. We want to believe that our dear reader nods his agreement. You can't but agree that we often don't see and don't want to see all the amazing variety of things, phenomena and colors, which the nature and our life present us. In fact it only seems that the world is dull, dark and lack of colors, on the contrary, it is full with wide range of colors and tones. Those, who become slaves of "colorless" way of life and don't try to change and decorate their lives, who don't risk to experiment with colors, are dying slowly. Look around, our world is a rainbow itself, and what color it will chose for today is only up to us. Sounds like a call?! Maybe. But we have digressed from the topic, having got lost in reasoning about our colorful world. So, let's leave the complex researches of color perception and effect of different color tones on subconciousness for colorists and psychologists.

Colorful women watches as a way of self-expression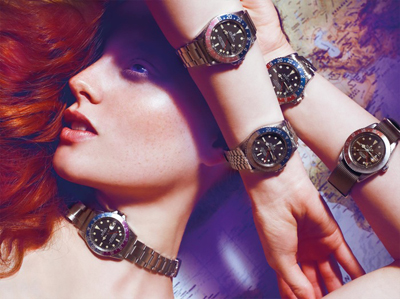 The things the modern dodger has to do to "paint" his world and add a range of bright colors to it. The fair sex succeeded much in the "rainbow sphere". The woman indeed is the main fan of the most bright, colorful and motley things. This is the way she tries to cheer up, draw the attention of the most fastidious "critic" – the man, become remarkable, win the whole world with her beauty and charm, and to attract rapt looks. Brightness and colors mostly symbolize the cheerful, careless and buoyant youth. One should be careful with colors, otherwise there is a risk to look silly and tastelessly. And the wise women succeed in it. A diffused opinion that women wear bright things or colorful accessories just because they are many-colored is mistaken. Every woman, deep in her heart though, knows why she "wears such rainbow". Each color speaks about the woman's specific character, psyche and pattern of thoughts. As they say, nothing happens for nothing. A bright thing, either it is dress, shoes, earrings, beads, or wrist watches, is not a mere bright trinket or useless accessory. It is a perfect way of self-expression. The watch companies, painting their watch masterpieces for sophisticated women wrists in all colors of the rainbow, managed to get to the bottom of mysterious woman's soul, dying to the beauty. The watchmakers see eye to eye on the point that the women wrist watches, of course, should be bright and original, they should emphasize the beauty of their owners, but not overshadow it anyhow. Let's return to the history once again. So, the African Bushmen and Indians, for example, had a custom to paint their faces with all colors of the rainbow before they went hunting or fighting wars. That color paintings were thought to bring success in fights and hunting fields. The world watch companies, perhaps, in pursuit of the same success that the warlike Indians were striving for, produce the women wrist watches so variable in their colors that it's easy to get dazzled by all that beauty. Now the fans of bright colors don't have to be limited with black-and-white range. There are watches of all colors, which will match any event or dress. Nevertheless, there are some events,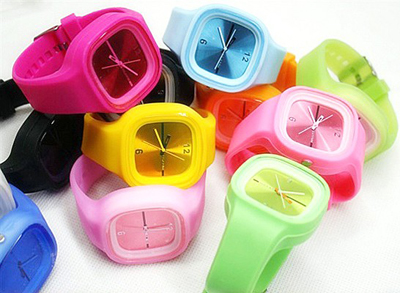 which don't allow wearing bright watches, that's why the classic models of neutral colors will be always popular. The fact that the women wrist watches are always in sight was the base for the watch companies, changing restrained women watches into bright, flashy, multicolored models. Each representative of fair sex can choose the role and the color, corresponding to her specific character and personal features in the best way possible. The wrist watch itself is a thing, which perfectly characterizes its owner, but the color wrist watch is a real "loudspeaker", telling everyone about your mood, lifestyle, character, preferences. Recently, having yielded to total tendency to women wrist watches complications, the Swiss and world watch masters, apart from internal complications of movement, experiment with external, color complications. As it has turned out, it's not so easy to create women wrist watches, perfectly combining bright, rich colors and delicate sophisticated taste. Mismatched colors are an obvious fiasco, that's why the mission of designers is very important in creating women wrist watches. The colors indeed give birth to the form of things and, in our case, to the form of time. The world of modern women wrist watches is incredibly rich with bright colors, which are able to evoke specific feelings. When we look at a certain color, we feel sympathy or antipathy to it. This feature of color is based on genetic (species) memory, i.e. the color perception doesn't appear spontaneously, it was formed gradually, based on the experience of our far ancestors. The associations we have when we see a certain color are mostly standard: the blue is a color of sky and distance, the red is a color of love and fire, the green – color of life, the black – color of night, etc. Thereby, from ancient times people noticed the incredible power of colors, and since those times they have been using them in their lives. The bright wrist watches, measuring minute by minute of our even bright life, are an undeniable fact that everything has its own color. Even the time.
Women watches Hublot Big Bang Tutti Frutti
The Swiss watch company "Hublot", which won an incredible popularity at the world market thanks to its excellent models of luxurious men wrist watches, strives double for winning women's hearts and thin sophisticated wrists of beautiful ladies. The rich and bright collection of women wrist watches "Hublot Big Bang Tutti Frutti" is a direct confirmation. Every Swiss watch of Hublot from this motley elite collection is a dream of any woman. The colors of these women watches just strike with their variety: rich blue, sunny yellow, fiery red, sky blue, delicate pink, bright violet, joyful green and other tones and color combinations. No doubt, it gives a great opportunity to choose women watches of Hublot, which will become a bright characteristic of each lady. These models of women watches are provided with self-winding Swiss movement with chronograph function. There is an additional second dial at 3 hours and date aperture between 4 and 5 hours on the "face" of these Swiss watches. The large Arab numerals, plated on dial, and the luminescent original hands provide comfortable time reading and make each model of women wrist watches from "Hublot Big Bang Tutti Frutti" collection unique. The color designs of women wrist watch dials also vary. The company offers mother-of-pearl dial of classic white color, matt black dial and dial of the same color as strap and jewelries on the bezel to the admirers of Swiss watch craftsmanship. The materials, used by Swiss watchmakers, as well as the color range, are various. They are the following: stainless steel (Hublot Steel Tutti Frutti collection), ceramics (Hublot Black Tutti Frutti), and gold (Hublot Gold Tutti Frutti) for versed connoisseurs of watch art. The round case, 41 mm in diameter, is connected with strap of the bezel color tone, which can be made of the best crocodile leather or natural rubber. The water resistance of bright Hublot women wrist watch cases makes up 100 meters; the power reserve of movement is 42 hours. The collection of mechanical women wrist watches "Tutti Frutti" is, probably, the brightest and most joyful among all others, presented by Swiss watch brand "Hublot", thanks to its incredible color design. We can say for sure that the qualified designers succeeded in performing the task and combined the functionality with brightness and uniqueness, having made each model of women watches "Tutti Frutti" incredibly recognizable and original. But this is only the beginning! The love arrows, darted by talented watchmakers and designers from Hublot, stuck the women's hearts, as the watchmakers encrusted the bezel of their Swiss wrist watches with baguette cut jewelries. Depending on model, the bezel can be adorned with unique diamonds, shining topazes, amazing pink and orange sapphires, sophisticated citrines, bright amethyst or naughty green tsavorites. The total weight of jewelries in each model of women wrist watches makes up about 1,22 carats. The ceramic models of bright women watches are rather interesting. The bezel of these watches is also encrusted with jewelries and semiprecious stones; the strap strictly matches the jewelries; but the strap is black. It may seem that such heavy color doesn't harmonize with total brightness, however, on the contrary, it perfectly emphasizes the femininity and attractiveness of wrist watches "Tutti Frutti". We can safely say that the experiment of Hublot with bright range of colors answered. The company wasn't afraid to "dress its time in color covers" and won the wide recognition; its multicolored women watches became a dream for many fans of Hublot. A rosy dream can truly acquire any color!

Women watches Franck Muller Color Dreams Collection
Probable, everybody saw wonderful dreams, full of colors and bright moments, at least once in a lifetime. And, perhaps, on the eve of 2005, the craftsmen of Swiss watch company "Franck Muller" saw such amazing dreams, which inspired them for creation of multicolored wrist watch collection "Color Dreams". The Swiss wrist watches from this collection of Franck Muller represent the "unisex" models, and as it turned out, they got wide popularity among ladies. That's why these excellent time meters of the watch giant can be safely called women wrist watches. The women adorn with pleasure their wrists with excellent models of wrist watches, the design and colors of which attract the attention by all means with their originality and uniqueness. The Swiss manufactory "Franck Muller" offers the various models of women wrist watches from steel, platinum, white and pink gold. The forms of Franck Muller Color Dreams watch cases are also different: classic rectangular, matchless square and original barrel-shaped cases. You need to look only once at the collection of these wrist watches to estimate the craftsmanship and resourcefulness of the best Swiss designers. The motley Arab or Roman (on square dial models) numerals on the dials of Franck Muller women watches elate and make smile. There are sunny yellow, joyful green, rich orange, sky blue and other colors and tones. The designers didn't pass by the dial either and tried to "paint" it with bright colors. So, there are models with white, black, blue, light green and pink dials. We would like to draw the attention of beautiful ladies and gentlemen at the wrist women watches of Franck Muller (REF.8880 CH CODR) from the series "Crazy Hours Color Dreams". The head starts swimming indeed when you try to sort out the order of color Arab numerals on the dial of wrist watches "Crazy Hours Color Dreams". The bright numerals "spread out" on dial, and we can see "6", for example, at the place of "2". Maybe the designers of Franck Muller watched to hint their fans that the time is the most unusual, extraordinary and sometimes shocking phenomenon the life gives us, and the bright colors of numerals emphasize its beauty and originality. Thanks to such "disorderly" position of numerals, the hour hand has to "jump" and "pursue" each of them to show the right time. Meanwhile, the minute hand slowly follows the scheduled centuries ago time "minute" route. The mechanical women wrist watchers "Crazy Hours Color Dreams" are provided with cases, crafted in white gold of 18 carats, in the form of barrel of 28,3 mm х 33,6 mm size. These Swiss watches are provided with a hand-wound movement and 42 hour power reserve. The women wrist watches of Franck Muller are equipped with a white strap of crocodile leather with gold buckle, and the traditional sapphire glass with antiglare coating protects the dial of "crazy" wrist watches. Besides aforementioned model of bright wrist watches, the Color Dreams collection also has "jumping" gold women watches with a super-complication – flying tourbillon. The striking bright collection of Franck Muller women watches from dreams changes drastically the idea of time. So let the watchmakers of Franck Muller see the color dreams more often!

Women watches Jacques Lemans Rome Sports
Today a joyful play with bright range of colors in the watch industry, oriented at women, is widely popular around the world. The Swiss watch company "Jacques Lemans" also had the courage to win the women's hearts and become their desired aim, presenting a multicolored and positive collection of wrist watches "Sports" for punctilious and active women. "Sport luxury and latest fashion trends" – that's what the Jacques Lemans collection of women wrist watches embodies. The advanced technologies and materials of the highest quality guarantee high degree of functionality under any conditions. As you have guessed, the specialists of Jacques Lemans took the sports image of wrist watches as a basis. According to them, no matter where – in the sky, under the water or on the earth - these wrist watches will remain an irreplaceable companion for any woman, who is fond of various kinds of sport. The Rome Sports collection is rather wide, it seems, the fantasy of watchmakers and designers from Jacques Lemans doesn't know any limits. It will be enough to say that the women watches "Sports" are presented in 20 (!) different tones; it becomes clear that these watches are created for brave, resolute, cheerful and bright women, able to dare even the most unpredictable step, try themselves in all sports, win the ocean expanse, climb the highest mountains, fly up into the blue sky and even to step on the other planet's surface of Solar system. The case of women wrist watches "Jacques Lemans Rome Sports" is crafted in high quality stainless steel. This collection includes wrist watches with traditional 37 mm woman diameter of case and also watches with 44 mm diameter cases. In spite of size difference, the latter a bit enlarged variant of women watches is as popular among ladies, as its 37 mm "younger sister". The hour indexes and single proud Roman numeral "XII" are under the solid mineral glass, covering the dial. The women wrist watches "Rome Sports" with chronograph function are provided with hour, minute and second hands and three additional dials – with 60 second, 60 minute and 24 hour counters, and also with the date aperture. The Sports women watches with accurate quartz movement are equipped with comfortable soft silicon strap, matching the color dial; the water resistance of case makes up 10 ATM. The color palette of Rome Sports is incredible rich that allows choosing the watch from legendary manufactory Jacques Lemans to match the color of any dress. And a quite democratic price on the women wrist masterpieces "Rome Sports" gives staunch fans of sport watches an opportunity to purchase all multicolored collection and choose a model of necessary color for this or that event. It's impossible to stay indifferent to the color play of women wrist watches from Jacques Lemans as well as take eyes off fascinating woman's beauty. The Swiss watch company "Jacques Lemans" managed to leave a bright trace in hearts and on wrists of modern sport women and fans of colorful things. With these multicolored women watches the earth, the water, and the whole world is yours, beautiful ladies!

Women watches GaGa Milano Manual
The Italian watchmakers, whose designer abilities are famed in legends all over the world, keep up with the Swiss watch companies, striving to win all colors. Italy is a wonderful country, which looks like not a "boot", as we were taught at school, but a paradise, full of elegance, style, luxury and brightness. So, the young Italian watch company "GaGa Milano" took the shining rainbow as a basis of its art. The watches of GaGa Milano represent incredible combinations of the most bright colors and perfect craftsmanship of watch art. Each model of Italian manufactory's wrist watches deserves a special attention of any professional colorist, as an incredible color interlacing creates the unique image of watches and fascinates the imagination. As it is known, the modern world of women watches tends to overstep the limits, distinguishing men and women wrist watches. The Italian company "GaGa Milano" also follows the total world tendency, offering the "unisex" wrist watches. But thanks to its defiant design and bright color range, the GaGa Milano wrist watches won the popularity and approval mostly among beautiful ladies, who are not afraid to experiment with all bright and flashy things. Any fashion woman will find a wrist watch of any color by her taste in the "GaGa Milano Manual" collection. The round case was enlarged up to 48 mm in diameters and 12 mm in thickness by the designers, keeping up with the fashion. We have a quite big "piece of rainbow"! The "Manual" collection presents several variants of case: steel, PVD steel, gold, and also limited series of PVD stainless steel with carbon fibers (500 pieces) and pink gold, encrusted with diamonds (199 pieces). But the last watches with jewelries, golden numerals and hands refer to classics and are made in restrained tones. The dials of other bright watches are painted, depending on model, in white, black, blue, green, light-blue, brown and other colors. The GaGa Milano Manual women wrist watches from "Mosaico" collection, the dial of which is composed from pieces of multicolored mosaic, thanks to which they become brighter and more cheerful, provoke interest. The big Arab numerals of mysterious form are painted in all colors of the rainbow. It seems, these numerals, like multicolored figures of kaleidoscope, are swimming circle-wise the dial. The mechanical women watches "Manual" from the Italian company "GaGa Milano" are provided with the unique crown, which is not on the side, as we're used to see, but on the top. It makes the women wrist watches look like a bulb, reminding the design of old pocket watches. The form of massive staples for fixing the strap is also unique. The Italian women wrist watches' strap of crocodile leather matches the dial that creates a complete image of each model. The mineral glass protects the bright dial of women watches, and the transparent back case of the same glass allows watching the movement. The bright women watches "GaGa Milano Manual" are provided with the hand-wound movement and following functions: hours, minutes, and seconds. All Italian watches from "Manual" collection have some technical zest – it's an additional second dial with small two-sided second hand rotates on the round scale. The original design and live colors reflect the dynamic and many-sided style of women watches. The Italian watches of GaGa Milano Manual are wrist watches for women, who try to catch every single moment of their bright lives. These watches combine innovations and authentic retro beauty, creating a mosaic of creativity and precious traditions of watch art. The women wrist watches of GaGa Milano embody a traditional taste of the past, bright cheerful tones of the present and fashion trends of the future.

Women watches Lancaster Luxury Pillo 0226HC
No doubt, you won't be surprised to hear that the words "Made in Italy" on clothes or accessories are a guarantee of high quality as well as sophisticated taste and delicate scent of beauty. The wrist watches of Lancaster, manufacturing its masterpieces in Italy, are an outstanding example of Italian style and taste, highly valued by the beautiful ladies. The women wrist watches of Lancaster joined together traditions, luxury, imagination, fashion and glamour. The "Lancaster Luxury Pillo (0226HC)" collection of women watches embodies high accuracy of movement, craftsmanship and, of course, bright colors of cases, dials and straps. In manufacture of these watches for beautiful ladies the designers, besides the color design, paid a special attention to shining diamonds. The jewelries of round cut proudly shine on the bezel of this model of women wrist watches and make every fashion woman happy. The total number of diamonds is 112 pieces of 0,94 carat weight. The case of Italian watches "Lancaster" is made of high quality stainless steel and the dial is covered with the solid mineral glass. The dial of Lancaster Luxury Pillo women watches is white, and the big Arab numerals-indexes create a wonderful rainbow right before admired ladies' eyes: each numeral has its own unique bright color. But this is not all "brightness" these watches show us: the strap of each model, made of crocodile leather with buckle-butterfly, has its special bright and restrained at the same time color. These models of women watches are made in such unpredictable and bold tones, as light-green, blue, violet, yellow, light-blue, red, pink and, of course, loved by all women classic black and white. The time is indicated on dial by means of hour, minute and second hands. Also the "Lancaster Luxury Pillo" women watches with chronometer function are provided with additional dials at "2 hours" (10 second counter), "6 hours" (60 second counter) and "10 hours" (30 minute counter), with aperture at "4 hours", through which the current date is seen. The diameter of rather big round case is 38 mm, the thickness – 12 mm, and the water resistance is 50 m. The accurate quartz movement of G1521А caliber, designed by a real "mechanical genius" – Swiss manufactory "ETA" – for Lancaster, is the heart, beating inside the women watches "Lancaster Luxury Pillo". The tendency to variety of forms and colors is clearly traced in the manufacture process of the Italian company "Lancaster". The leadership of the company knows well that there can't be too many colors for women, as well as toys for kids. The beautiful ladies don't deny themselves purchase of only one model. As we all know, the women renew their wardrobes very often, so let them have several watches of different colors – for all occasions.

To be continued…