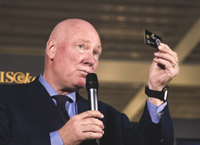 The increasing popularity led to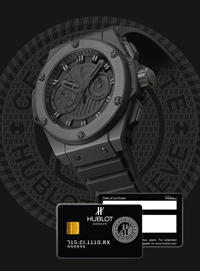 increase of copies, falsification of Hublot production at the world trade.
For effective imitations control Hublot brand gathered the forces together with WISeKey company. As a result in 2009 an exclusive program of authenticity protection was invented. It was provided by SmartCard, which had code of identity and an electronic certificate of quality.
Having become the owner of Hublot watch, a client get SmartCard which provides a privileged access to the web-page of Hublot watch-company. It also gives a lot of other information connected with Hublot watches.

Hublot watch company is the first in the world of Haute Horlogerie, which united all the advances and know-how-s in the sphere of horology in order to supply producing production with a high level of protection.
The program started in Autumn 2009. This is a guaranteed protection of Hublot.