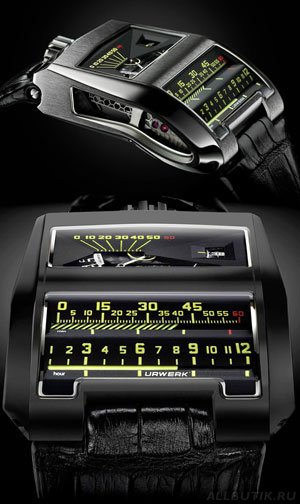 Watches of brand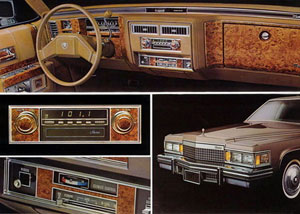 Urwerk are complicated movements with non traditional indication of time. Though, what kind of innovators were Martin Fry and Baumgartner brothers, they have to base on not just knowledge, but on experience and traditions of other people.
It is true to model Urwerk CC-1 with line indication of time. Earlier, watchmakers resorted to a method for just once – in 1959. Than Gilber Alber and Louis Cotier developed such watches by order of company Patek Philippe, but in series production it didn't move. And in 1998 (for Urwerk company it is first year of life) Martin Fry made pencil sketches of unusual watches.
Later master confessed that on such brave experiment inspired him the design of line speedometer of automobiles Volvo, which were produced in 50-s of past century.
Baumgartner inspired by the image of dashboard of American car Dodge. When master watched famous thriller of Alfred Hitchcock "Birds", in the shot appeared line speedometer. This moment was enough to Baumgartner to create line scale on the dial of wristwatches.
By the way, native automobile production know line speedometer, in many countries cars, which were produced in 1950-60-s, have the same. It is faithful for classic Soviet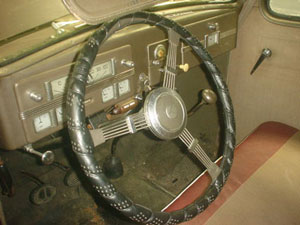 automobiles such as "Volga" or "GAZ-24".
Though, having the idea embodied in pencil sketch, to work under watches Fry and Baumgartner started in ten years. In 2008 they managed to create working on line principal movement, a year past in working under case. As a result, in Autumn 2009 Urwek managed to boast with novelty – model CC-1. This abbreviation consists from first letters of the name of prototype of line watches – Cotier and the name of his creation "Cobra".
As a result, Urwerk CC-1 became the alloy of wristwatches and dashboard of car. These watches are all the more interesting that in the cars no longer meet these speedometers, unless it is a retro-cars. It turns out that new - it's still well forgotten old.