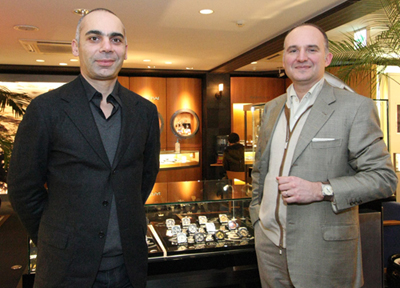 Swiss watches Bell & Ross were born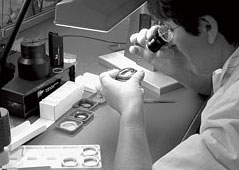 under the strange circumstances. Brand was created in 1992 by a team of designers and experts in the field of aviation equipment. They gathered to discuss the idea of creating watches for extreme situations. Since that time the years are gone , and now one can say with confidence that an experiment is successful - Bell & Ross is now a brand with an international reputation. The similarity of Bell & Ross watches' design with devices of cockpit gave these timepieces a unique individuality.

The company headquarters is located in Paris, but the products are designed, manufactured and assembled on the modern factory in Switzerland, La Chaux-de-Fonds, which manufacturing facilities the brand Bell & Ross divides with the brand Chanel, what bought the shares of Bell & Ross a few years ago. Now the Bell & Ross watches have become popular not only in its target audience - the pilots, but also among watch collectors or fans of extreme sports. Even astronauts wear the products of Bell & Ross. In extreme events, these watches provide the most necessary things: clarity and accuracy of readings, functionality and water resistance.

The brand Bell & Ross managed to gather together a team of specialists, who use the experience in creating the models of watches, fully satisfied the expectations of those who appreciate practicality and deny any over-indulgences. Bell & Ross - the official supplier of the French Air Force.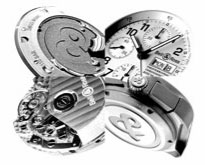 The visual dial indications,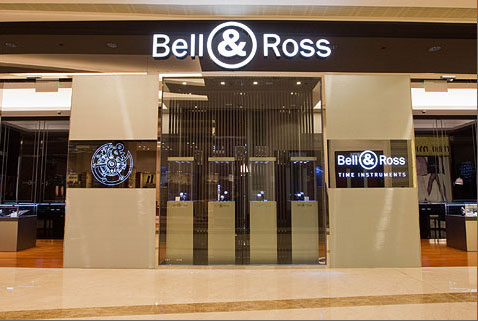 functionality, accuracy and reliability - these are four characteristics that distinguish Bell & Ross watches among others. To the exact time could be read more easily, the company has adopted the methods used in the design of aircraft instrument panel. The company takes into account all customers' wishes and owing to that all the necessary watch features are implemented and there is nothing superfluous.

The Bell & Ross watches are produced in accordance with the ancient Swiss traditions - this is a guarantee of their accuracy. A reliability above all praise: for example, water-resistant watches Bell & Ross are listed in Guinness World Records, and can reach up to 11 100 meters! One could not find the better watches for use in a space exploration and the ocean depth.

In 2007 the Swiss watches Bell & Ross BR 01 Limited Edition, created in cooperation with BNB Concept, were presented. In addition to the tourbillion and power reserve indicator, these models are complicated by a peculiar type of regulatory measuring the watch reliability – with an indicator of torque, which takes into account the degree of the mainspring tension.