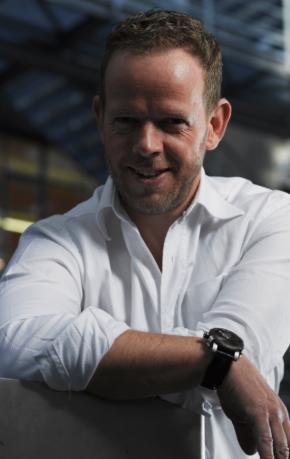 "The continuous wild imagination chases the artist and the watchmaker has nothing to do, but follow".
Yvan Arpa.

On the crossroads of longstanding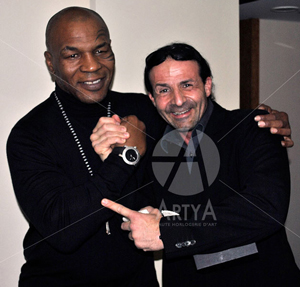 watchmaking traditions and modern art novelties, by means of Artya company experts' creative talent, unique and inimitable watchmaking art masterpieces are created. The company's mission is to change the usual watch conception by means of contemporary art. Time fades into insignificance in their works, giving place to beauty, unusual in its perception. Artya company imposes its own new avant-garde style in watchmaking industry. Yvan Arpa doesn't change watches himself by means of special technologies. He makes watches change themselves. Tesla transformer, for example, is used in the change process, generating lightnings and transforming the watches' outlook. Many watch cases are damaged as a result, but the undamaged ones are really unique. You can't produce such a case, that's why all his models are single-piece. The celebrated watch designer, Yvan Arpa, created Artya brand watches together with his wife. Their aim is creating very unusual watches and they fulfill it greatly. This collection was presented at the GTE 2011 exhibition in Geneva.
For example, the "Farfalla"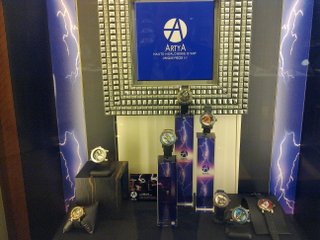 collection by Artya ("farfalla" means "butterfly" in Italian). The collection is based on certain animal world representatives. The collection's models' dials are decorated with beautiful butterflies' wings. The watches' straps are made of exotic toads' skin. The producer states, that none of the specimen was consigned to violent death, but became a finishing and decoration material due to natural death. So in this Artya collection's case, Greenpeace shouldn't be alarmed.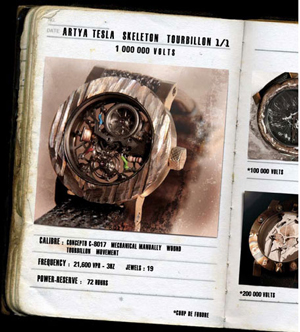 The Swiss Artya company produced the special Halloween Spider model, containing a real dead spider, for Halloween. You could notice Yvan Arpa's special attention to insects. The model is equipped with a Swiss automatic movement with the balance frequency of 28800 half-oscillations per hour. The 316L stainless steel case is satin or PVD-coated, it is treated with a 100000-, 200000-, 500000- or even 1000000-volt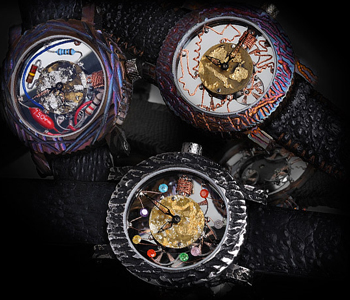 electric charge. Its water resistance is 50 metres. At this dial's production, which is a real work of art, 17 artistic device, not typical of watchmaking, are used – collage, dye and pigment usage, forging, etc. The strap is a combination of rubber and calf skin or tanned toad skin.
If you pay just $11290, you can get the Artya Coprolite watch with a dial, made of petrified dinosaur faeces and the strap, made of black cane toad skin. The toad's skin was poisonous while alive and the dinosaur was a vegetarian 100 million years ago and he lived somewhere in the area of contemporary America. Yvan Arpa told these details himself, he must have studied all his "finishing materials'" life nuances.
If you are an all unusual and extraordinary lover, then an Artya brand wrist watch is exactly what you need. With its help you can always shock everyone just mentioning what your extraordinary watch is made of.