Молодежные часы
Young people have their way everywhere; the young people have been honored everywhere... Yes, severe, but it is true: always young and energetic people "make" fashion and set it. That is why almost every industry must take account of "youth factor": the products will be successfully marketed only if it is aimed not only at the adult audience and serious, but also on the growing (or just grown up!) generation. And watch industry is not the exception, in fact, it should be especially attentive to the "color of the nation", as the watch- it is not just the time indicator, it is the final, precise, defining touch to the overall picture of the style; it's a part of the image that can tell a surprising about its owner. In the watches is much more personality than in the clothing or hairstyle! In addition, young people are more informed: in the words of the unforgettable French writer Jacques-Henri Bernardin de Saint-Pierre, "young chasing that want to buy, and old men tied to the fact that they are afraid to lose." So that at all times you can be sure: a wishing to buy a youth watch will not run out.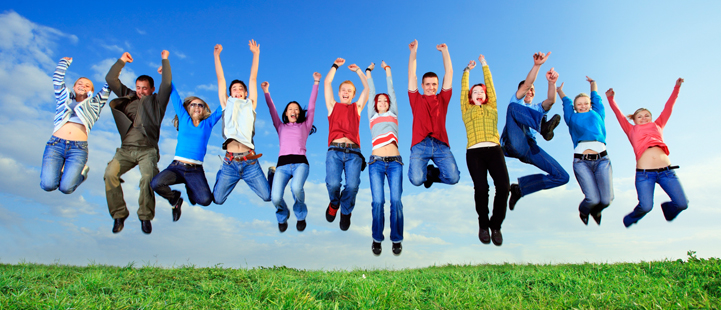 Young people
But what exactly are the youth watches? At first and in main: the appearance plays a key role. A classic, unpretentious design of an accessory doesn't attract a person with passionate and violent temper of mind, not be popular and heavy, bombastic models of watch with lots of precious and semi-precious stones or crystals. No - it should be stylish youth watch with a light character, original design, non-standard forms, bold colors and interesting details.
Along with the appearance at first place is also practicality: dynamism and full lifestyle, full of interests, hobbies and passions, requires technical improvements, such as waterproof cases, special sensors and other sports items. And finally, the last of the fundamental factors - it is certainly a worth. Young people, of course, are different: "black, white, red," gold, silver - but the average boy or girl does not have a stunning income and cannot afford the very expensive watch. Yes, youth watches, unlike the "adult" purchases, are rarely bought once and for all life: the tastes and minds of young people are fickle, the style is not formed, and the numerous events and "outfit" require different accessories for all occasions.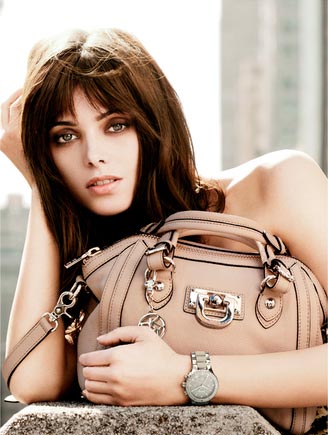 Youth watch
That is why youth wrist watches are a very special category in the watch reality, and many different manufacturers are marked in this category, which is called the "great and small": from simple democratic brands to the most luxurious watch houses. Next question only in the budget of buyer!
How much do youth watches cost?
Cheap youth wrist watches with Japanese quartz mechanism by a little-known manufacturer does not promise many years of operation and impeccable accuracy, but the view can be quite a fun and attractive. Thus, a dial of model can be decorated with bright abstract pattern or with celebrity's portraits. In combination, for example, with a bright bracelet such a youth watch looks quite fresh and funny.

| | |
| --- | --- |
| Youth watch decorated with a portrait of Salvador Dali | Youth watch decorated with a portrait of Marilyn Monroe |
In case, if a young person can afford to buy a youth watch for decent money, so the range of the "rich and famous" world producers is big enough to find something to his or her taste.
Favorite of young people – the company Adidas
Stylish youth watches at an affordable price are produced by the brand of sporting goods Adidas. Sports enthusiasts and just active lifestyle will definitely find something for everyone here! Youth watches Adidas can easily cope with the most extreme situations thanks to their versatility, ergonomics and safety. Each model is equipped with a quartz movement, steel or plastic waterproof case, strap made of silicone, rubber or leather, as well as a digital or analog watch dial, protected by mineral glass. In addition, the youth fashion watches Adidas pleasantly pleased with the variety of shapes, sizes and colors. Particularly is valuable that the brand has not forgotten about the ladies: together with a gent's collection, which includes youth gent's watches, a collection Ladies is also very popular, which includes an excellent youth ladies watches. Among them you can find very airy, playful, feminine models - but it is not to the detriment of technical execution.
In general, youth watches are often present in the collections of companies that do not specialize in the watch production, but have a good judge of youth fashion. In such cases the price of watches is usually low, because the main task of the brand is not a competition in virtuosity, but the creation of accessories in own style, which will be appreciated by young and active consumers. If "trick» of Adidas is sports and practical watches, the other companies are trying to stick to some of the direction.
Youth watches in the best traditions of science fiction by Diesel
Thus, the iconic brand, produced very different products for young people, from clothing to accessories - is Diesel. Corporate style of wrist watches Diesel includes broad, solid size straps and bracelets, large cases of stainless steel with PVD-coated, multi-colored dials, neon inserts and abundance of decorative elements. Youth watches Diesel have a unique design that does not allow the owner lost in the crowd, and, of course, lots of extra features. For example, youth gent's watch Diesel DZ7102 shows the time in three time zones - each in a separate dial. A female youth watch Diesel DZ5124 has extra protection from scratches and damage, which provides a system of special "Jumper", simultaneously gives the model a kind of cosmic look.

Those who once knew that the power is in youth
From the beginning the company Guess (the first watch model was presented to the audience in 1984) decided not to disperse efforts and concentrate them and send it to a group of people - young people, or more precisely, to a part that is different with ambition and prefers independence, brightness and openness. Unpredictable and contrasting youth Guess watches are presented to and even advertised often at parties with contests and prizes. But the main thing that distinguishes youth watches Guess - they are always "in the theme," always at the height of fashion and on the wake of the trend. For example, in the end of 2012 the company introduced men's and women's watches in the most fashion colors of the season: purple, blue, black and white. For ladies were released "disco" female youth watches Party Girl and Quilty, decorated with Swarovski crystals. Bright, stylish, sparkling accessories will be perfect companion for a hike on a cool party! A youth gent's watch Turntable with its simple lines and cool tones are made in the form of DJ mixers - avid party-goers will no doubt appreciate it.

| | |
| --- | --- |
| Youth ladies watches Party Girl and Quilty by Guess | Youth men's watches Turntable by Guess |
Another legendary fashion house - Calvin Klein - from the moment of its launch has been focused on the youth, bold, individual style. The very first watch collection Calvin Klein, for example, included line CK Watches, specifically designed for the younger generation and it differs with bold design coupled with democratic price.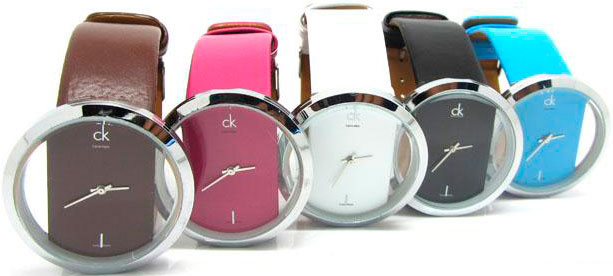 CK Watches
"Rejuvenated" watch art of DKNY and Pierre Cardin
The history of the company DKNY of manufacturing youth watches turned out differently. Quite a long time the design of the product (and watches are not an exception) Donna Karan was designed in strict minimalist - only later in a "cocktail" was added a drop of a typical European chic and a decent dose of spice. Today the designers of the company, of course, have learned to skillfully combine proprietary rigor with the demands of modern youth. As Donna Karan said "I design watches for the international men and women, for creative people who never know where entice them a day." "The three pillars" on which are kept fashionable youth watches DKNY, are convenience, practicality and versatility. Eloquent proof of this is, for example, youth watch DKNY NY1391. Quartz movement of this watch is enclosed in a stainless steel case coated with PVD. Watch is equipped with function of electronic time display, timer and stop watch, made in bright design: a bright yellow glow numbers on a black dial, in accordance with the general color scheme was selected also a rubber strap. It also should be noted the very interesting Ladies DKNY NY4310, more like a bold piece of jewelry than simply an instrument for measuring time.
It all started with a low-key style also in the company Pierre Cardin: the brand began watch making with a focus on a fairly affluent middle-aged. In collections youth watches appeared later, but policy of the company has not a discount on the age: such a youth wrist watches can only buy those who are already at a young age earns good money, or those who are very lucky to have rich parents. This is logical, because more and more in the jewelry art of the legendary house appear precious stones and metals. However, there is (in small amounts) youth watches Pierre Cardin in alternative variations of steel and rhinestones.
| | |
| --- | --- |
| Youth watch Pierre Cardin | Youth watch Pierre Cardin |
From colorful sweaters and lingerie to youth watches
Benetton brand's philosophy is: "Color set the style." Of course, the history of the brand, as we know, began with the yellow sweater! After the company has become famous throughout the world for its bright clothes, and in the range were included jewelry, items of sports equipment, watches and other accessories. All have a characteristic Benetton's hand - is, of course, in the collections of the classic model, but for the most part youth wristwatches by the brand Benetton are characterized by originality, extravagance and thematically. Cost of watches is consistent with the stated audience.
| | | |
| --- | --- | --- |
| Youth watch Benetton | Youth watch Benetton | Youth watch Benetton |
Someone starts with a yellow sweater, but someone - with underwear. Now I am thinking a company Morgan, based in the middle of the last century by sisters Odette Baruch and Jocelyne Bismuth. After the laundry was clothes, and later already and all kinds of accessories, which is initially an addition to releases a collection of clothes and just at the beginning of the millennium were independent direction in the work of the brand. Women's youth watches Morgan, according to the head of the brand, are designed to "help women with little effort to look fresh and stylish." Endless experiments with shapes, sizes, colors and materials can ideally implement the basic concept of "Freedom. Beauty. Independence. The applications on the dial have become a "business card" of the company Morgan, as well as a variety of games with the name and logo of the brand. Speaking of which: brand, named Morgan, initially means "youth": the word in youth French slang means love and passion, and the brand logo in the form of heart suggests that this enhancement is inherent emotionality. But do not think that a flirtatious look and affordable price impede technical execution - youth watch Morgan has Japanese exact mechanisms enclosed in durable stainless steel case with a rhodium finish. Each model has a solid crystal glass that protects the dial, and has the leather straps of high quality.
| | | | |
| --- | --- | --- | --- |
| Youth watch Morgan | Youth watch Morgan | Youth watch Morgan | Youth watch Morgan |
The most famous fashion brands orient on the youth
Favorite of young people are also watches by the brand Moschino, manufactured under the strict guidance of the famous fashion designer – the author of phrase "Fashionably is that you like - do not be a fashion victim," or "If you cannot be elegant, become extravagant." The words poured balm on young tender souls, and since youth watches, as well as other products of the company, have never disappointed its fans. Whether it's a stylish gent's model minimalist design or bright collection for girls, filled with colorful mosaics, gemstones, fabric bracelets and numerous decorative elements. Especially valuable, despite of its outrageous, always fashionable youth watches Moschino fit into any style, any situation and any mood. Truly, no faces!
| | | |
| --- | --- | --- |
| | Youth watch Moschino | |
The famous Hollywood diva Jennifer Lopez has also stereotypes and decided to put her own media image as the basis of clothing, jewelry and accessories. Youth fashion watches on the base of quartz movements by JLO brand since its appearance on the market has become a mainstream attributes of young women who follow the latest trends, as well as "overgrown" with individual fashion style. Briefly a watch creative of the brand JLO, combining a variety of women's youth wrist watches, can be described by the following adjectives: romantic, light and refined. No massive aggregates and coarse straps - just perfect geometric shapes, elegant cases and thin bracelets, generously seasoned with Swarovski crystals and decorative gadgets like hearts (it is not a required element of each model), flowers, stars and the like. Bracelets and watchbands have a particularly original design.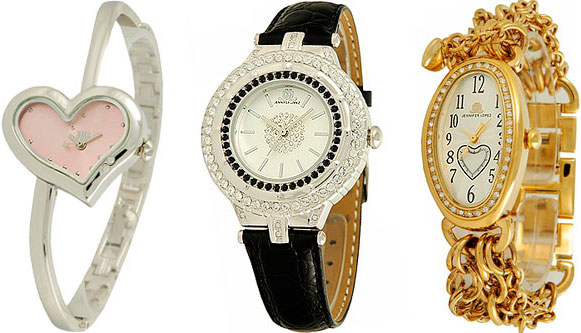 Youth watches JLO
Something similar to JLO watches are functional accessories, produced under the brand Mango: the same Swarovski crystals, decoration, imitation pearls, satin, satin and wood inserts. In collections, perhaps, is more diversity: besides minimalist designed models and watches with the correct shape and smooth lines, in Mango you can find solid size sports chronographs, classic youth versions, casual watch for every day, elegant watches - necklaces and even watches - belts. This abundance, coupled with a harmonious proportion price-quality attracts young people, especially girls.
| | | |
| --- | --- | --- |
| Youth watch Mango | Youth watch Mango | Youth watch Mango |
Now let's talk about the purely watch brand, aimed at young people, starting with the most affordable.
Affordable comfort for the young and active from the Japanese watch brands
Decent popularity in its price segment have youth watches from the Japanese brand J.Springs, in the group Seiko. Brand is "young" by itself, it appeared on the market in 2001. In the range of J.Springs there are classic models, and sports chronographs, but the philosophy and the main goal of the company is focused on meeting the needs of the younger generation. Watches are made of high quality steel and are equipped with accurate quartz movement. Useful and a nice bonus for a young, active, traveling people will become a function perpetual calendar and world time display. Add to this all luminous hands on the analog dial or LCD, unusual design – and here they are, youth wrist watches J.Springs.
| | |
| --- | --- |
| Youth watch J.Springs | Youth watch J.Springs |
The category of youth watches, of course, is a respectable share of the Japanese company Casio. Electronic and quartz wrist watches are characterized by the highest adaptability and incredible range of different functions - no wonder these stunning watches are popular among young people who love travel and extreme sports. A very special place in the range of the brand is, of course, the revolutionary youth watch Casio G-Shock. "Smart" watches with stylish design that cannot be beat - it's no wonder that they have become not only favorites of athletes, stars, street brands and ordinary young people, but the "heroes" of militants, as well as "participants" of youth activities. Casio watch brand often takes part in fairs and festivals, dedicated to contemporary art, street fashion and subcultures, and it is working with a variety of companies, from manufacturers of sports equipment to the graffiti artists.
| | |
| --- | --- |
| Youth watch Casio G-Shock | Youth watch Casio G-Shock |
The company Fossil offers solutions of perennial problem of parents and children
The unique design of youth watches is presented by the company Fossil: cutting-edge graphic design trends coexist peacefully with a retrospective. These watches are for intelligent young people who value originality. Men's models have some brutality, which emphasized, for example, by the prevalence of black and a tree on the watch Fossil FS4435, women also bear the tenderness: just look at female youth watch Fossil ES2154 with leather bracelet with juicy-red hue, and mother–of-pearl dial with Swarovski crystals. The technical side of all Fossil watches is flawless, high water resistance, multi-functionality and reliability – this all is a "fad" of the company Fossil. By the way, Fossil develops timepieces for the aforementioned brands: DKNY and Diesel - and many others.
Sector Sport Watches are as an essential attribute of extreme lifestyle
The watch company Sector Sport Watches appeared in 1973 and immediately identified that the main focus of its activities would be youth watches, fashion, high quality and inexpensive. However, in a competitive environment this slogan sounded not very loud, and the concept had to be correct: the brand has positioned itself as a manufacturer of watches for active and athletic people. Not to be unfounded, the company Sector Sport Watches started to cooperate with the organizers of expeditions, athletes, mountaineers and other extremals - all of these are reflected in promotions of the brand and a slogan calling to be strong, decisive and enduring. All youth watches Sector are based on high-quality mechanisms Miyota, Ronda, ETA and ISA, made of strong, durable materials (stainless steel and titanium). Shocking color combinations and innovative design solutions define their unique style. Sector watches are water resistant, resistant to scratches, corrosion and thermal shock – they are not easy accessories, it's a lifestyle.
| | |
| --- | --- |
| Sector watch | Sector watch |
Where seething Italian passion
The name of Italian brand Welder has its special means and each model - is truly "spike" of the future and the present, genuine emotion and technical innovation, futuristic chic and industrial charm. Trendy youth Welder watches are equally appropriate to look at the campaign and at the party - that is necessary for the young and active! But only for those who are not afraid to stand out in a crowd of peers, as large size, large and bright indexes, layered three-dimensional discs and contrasting colors on these watches will attract the attention of others in any situation.
| | |
| --- | --- |
| Youth watch Welder | Youth watch Welder |
Another temperamental brand from Italy - Morellato – set at the center a furious pace of modern life for young people, dictating the need for comfort and practicality, but it requires to look always gorgeous. Stylish youth Morellato watches manage to balance convenience with beauty - and that is what they are so highly valued by the members of the generation Pepsi. Each model of Morellato watches combines innovative design ideas, a rich palette of colors and a variety of materials. Youth watches Morellato are made of precious metals, steel, glass, crystal, enamel, rhinestones and leather. In this terms of attractiveness a collection Dynamic stand out for young people (and this can be understood already by titles), Move and Wave, including sports models with high levels of ergonomics, functionality and operational capacity.
| | | |
| --- | --- | --- |
| Youth watch Morellato | Youth watch Morellato | Youth watch Morellato |
And here's another "news" from Italy - the company Officina del Tempo, who ascended to the triumphant watch scene in the beginning of this millennium, having won the world's youth with trendy models Tonneau Limited and Marrakech2 from the debut collection Officina Del Tempo. A hit of 2004 has become a quartz chronograph Agadir Chrono Gel and stylish youth watch Marrakech Medio, later came a revolutionary model Safi Revolution Chronograph. The design of watches Officina Del Tempo has made by the best Italian designers, technology is borrowed from the Swiss tradition. A sort of the brand's "trick" is steel bright rubber bracelets and silicone gel which are convenient. The price of Officina Del Tempo watches is not low, but not exorbitant too - shall we say, they are youth watches of midrange price for well-off young people who are paying more attention to their own image. Ambassadors of the brand have become successful athletes, such as football players and golfers, and the company often acts as a sponsor sporting events.
| | | |
| --- | --- | --- |
| | | Officina del Tempo Marrakech2 watch |
Unbridled creativity of brand Azimuth
The brand Azimuth, founded in 2003, has already managed to settle on its own niche and become the personification of style of the young man - and the reason is the lack of any framework in the work of the company. Classic models are presented in the collections, but the main focus is still on the high-teens watch. Among them Reverse Back in Time clearly stands out, «cosmic» Azimuth Spaceship watch, the line Mecha-1 owith incredible novelty Azimuth Mr Roboto and other models which appeal to a young audience, looking for new experiences.
To be yourself with Steelcraft watch is easy!
In its philosophy a youth and young watch company Steelcraft calls to be order everywhere - even in the midst of chaos. This brand has not won the place in the sun over; it has taken it easily and relaxed, having won all by its naturalness. The brand does not try to show samples of "intellectual elite" - no, the company makes mischievous, daring, charming, young people's watch for the same customers. But in terms of the technological content the brand Steelcraft «keeps the brand." For example, bright accessories from the collection Pulp Chronographe 2010 on the basis of quartz movements Quartz Ronda 5030 D comes with a host of features, including a date and chronograph. Special individual signature of watch creation Steelcraft is formed from a special coating for steel cases (black or pink gold), very large time indexes and rubber bracelets with exclusive design of clamps.
| | | |
| --- | --- | --- |
| Steelcraft Pulp Chronographe watch | Steelcraft Pulp Chronographe watch | Steelcraft Pulp Chronographe watch |
And what about those who do not agree with his age on the passport?

Another young brand, thundered throughout the world, perhaps, louder – it is, of course, Artya. But there are some difficulties in the reckoning the created by a crazy Ivan Arpa watches to the category of youth watches (though generally to a category!). From the typical accessories for Pepsi generation the creations of Artya are different by "respectable" value: to buy youth watch of this kind is not cheap pleasure, and a student with a scholarship hardly could accumulate on such a watch. On the other hand, for an adult, serious person with conservative tastes, concerned his or her own social status, watches Artya are also not suitable. Still watches with a portrait of Michael Jackson as well as a model with the bullet casings, and accessories in the style of Halloween are immeasurably far from the classical canons. So, most likely, these are watches for those who are forever young at heart. Ongoing experiments with materials, forms and the very essence of watch making in the subjective sense – it is to understand and assess the forces only to those whose soul is not stale and has not lost the ability to dream.
High Tech in the joy of the young generation
But the iconic Tokyo Flash watch can safely be called the youth if for a reason, that to identify time for it – it is not an easy task. There are no hands and dials, instead them there are the matrix, diodes and displays. Try to determine the time! These watches are charged from the charger or computer - unprecedented! And as the older generation rarely gets along with technology, I think they would prefer to watch Tokyo Flash more familiar, traditional models. And the bright colors and variety of shapes of cases indicate that these are real youth watches.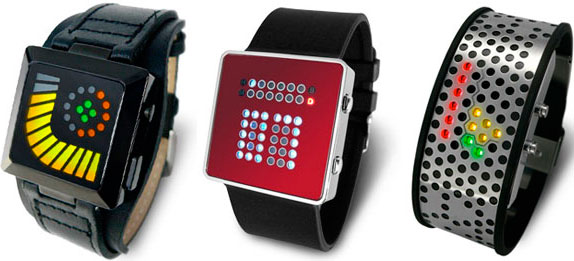 Tokyo Flash watches
Youth watches from titans of world stage
Sooner or later, to the idea of winning the youth segment comes in almost all the watch companies - even those whose concept originally not meant it. For centuries the famous Swiss watch company Frederique Constant has specialized in the production of luxury, expensive watches, but recently it has launched a collection for 12-16 years old boys (Junior Collection in 2010) and for girls of the same age (Junior Ladies Collection in 2011). In the second case, the company's ambassador has become a wonderful and young Alessia Lenders, which actually promotes these female youth watches.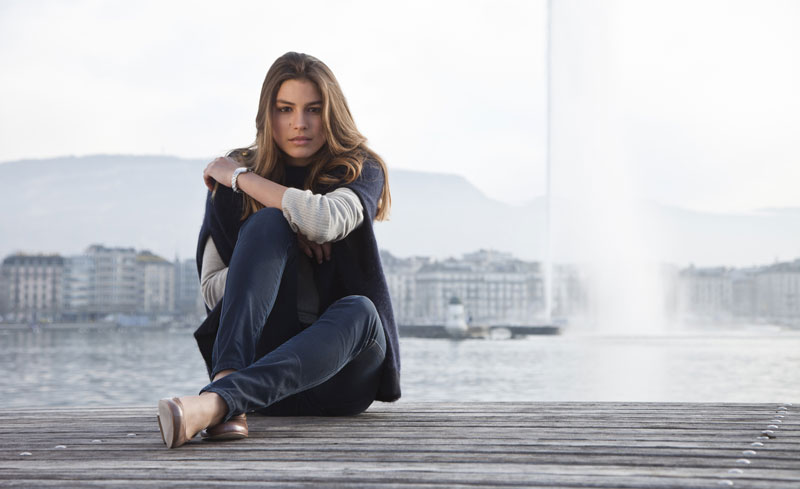 Alessia Lenders with Junior Ladies watch by Frederique Constant
The well-known Swiss brand Breitling develops a more dynamic and modern style, and clear proof of this is, for example, the model Superocean Chronograph II with a golden-red colored bezel, created based on the classic watch Superocean, or stunning chronograph Breitling Transocean Chronograph Unitime, "face" of which has become the idol of young people David Beckham. All youth models of collections have "adult" prototypes that have been modified so that watches kept the original delicacy, but acquired with more children, direct, easy look.

David Beckham with Breitling Transocean Chronograph Unitime watch
Relatively young brand DeWitt has become famous of its concept of emotional, not rational perception of watch. But if the original stake was on the elegance and complexity of mechanisms, in the recent past, the company has to pay close attention to sporty style: a model Chronostream of 2011, made in the design of automobile speedometer and adorned with a decorative element in the form of the radiator grille, has been created especially for the young and dynamic people.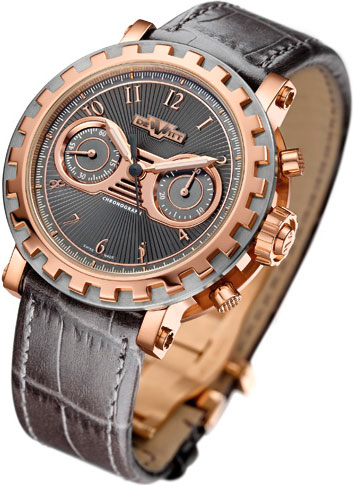 DeWitt Chronostream watch
Such to buy youth watches can afford not everyone, of course. On the other hand, in the luxury category must be presented models for a young audience, isn't it?
*****
Youth is often independent of the biological age; it is a state of mind. Therefore, neither the price nor the specifications, or even the appearance does not play a decisive role. Youth watch should reflect the internal state of the person to fit into a lifestyle. Youth is fleeting too, so every time the owner of such a watch wants to know the time, he must have fun. Happy are those who in old age have not acquired responsibilities "fit" who do not become hostage to their own status and image, who do not need to worry about the opinion of others. But at a young age, all this is simply a crime - so if you're looking for trendy youth watch, remember that you are creating fashion by yourself. Choose what you like, and be yourself.
Written by Lena