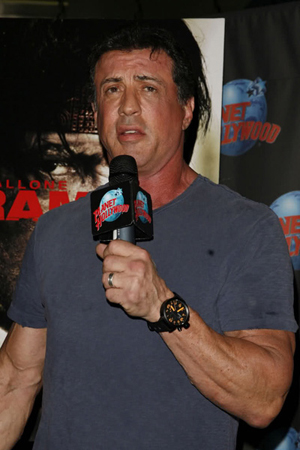 In an interview with Italo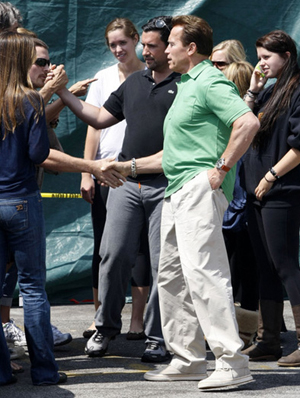 Fontana the founder of Italian watch brand U-Boat - admitted that the company is fundamentally not spend money to carry out any advertising companies. In his opinion, the best PR-strategy for these watches - an amazing, eye-catching design. In addition, today U-Boat brand preferred by many media people: politicians, businessmen, athletes, actors and other show business people. Can there be a better advertisement than the idols of millions of people trust.
In May 2008, Italo Fontana personally presented gold watches U-Boat engraved on the back of the American actor, director, producer and screenwriter Sylvester Stallone which maintains very cordial relations. The famous Hollywood lonely hero reputed to be a great admirer of Italian watches. In his collection there are several instances of U-Boat, specially made by his order. Among them are real masterpieces - watch made of silver and gold. However, like Stallone and production models - it has repeatedly been seen in public with a U-Boat CAB series Flightdeck.
Gold watch from the same line was presented in 2009, Arnold Schwarzenegger. In his collection there are other brand watches U-Boat - Classico discreet and courageous with a diameter of 53 mm. As an iconic actor, a prominent builder and twice Governor of California Arnold Schwarzenegger is the living embodiment of style U-Boat.
David and Victoria Beckham are now considered an icon of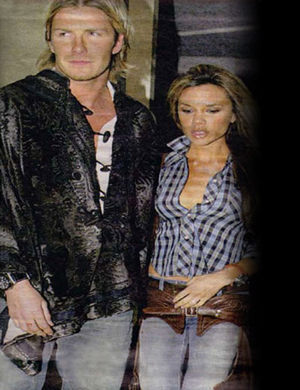 style, not just among football fans. Midfielder Football Club, "the Los Angeles Galaxy" and the record for total number of played matches chose watch U-Boat CLASSICO CAS - stylish and functional.
Admirer of the brand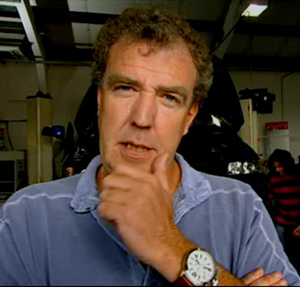 U-Boat with Albion - the author of the book series, television presenter and journalist, known to all lovers of cars, Jeremy Clarkson often appears on the screen with a wristwatch Classico AS 53 on the wrist. Together with his colleague James Meyem, Englishman conquered the North Pole for the first time, while being at the wheel. The addiction to the powerful solid technique and impact on its taste in accessories. Clarkson admits that conquered a powerful, reliable and brutal Italian watches U-Boat, so wearing them not only to create a charming hooligan-screen image, but also in everyday life.
British musician James Blunt also could not remain indifferent to this Italian brand. The first song he wrote while in military service. Even before that, when Blunt was only 16 years old, he got a pilot's license. Perhaps this explains his affection for wristwatches U-Boat, after all, because they seem to be a brutal design of the dashboard aircraft. By the way, Blunt holds the world record: 29 June 2010 on board the Boeing 767, had risen to 42 thousand feet (nearly 13 miles) above the ground, he played a concert in acoustics. This is a record height, which ever held such statements. Now on the wrist of James Blunt flaunt Italian watches U-Boat 53 CA 18-karat gold.
Paul Stanley - one of the members of the group «Kiss», known for their outrageous images almost more than the music itself, in agreement with his counterpart in the passion for the brand.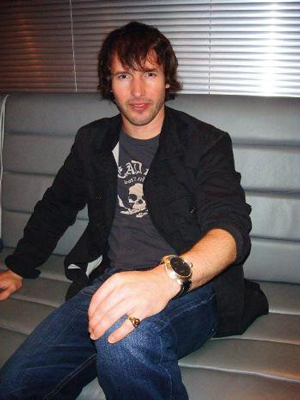 For quality and original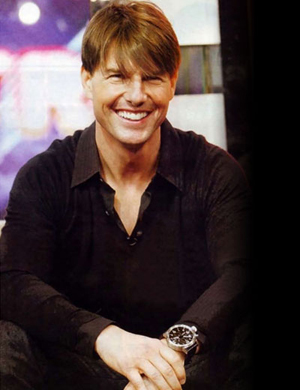 design misrepresented Cruise watch favor of U-Boat watches U-Boat has made his choice known fashion designer Giorgio Armani. Among their admirers also includes German actor Martin Zimmelroge, Tom Cruise, ex-agent 007 Roger Moore, world boxing champion Manny Pakuao 2009, the writer Giorgio Faletti, racers Martin Tomshik and Loris Capirossi.
But do not think that the wrist watch U-Boat designed exclusively for the strong half of mankind. In the arsenal of available collections of precious metals. These watches are adorned with rubies, diamonds and other precious stones. However, even with no inlays, these Italian watches can decorate any representative of the beautiful half of humanity, emphasizing femininity and fragility of its owner.
After her husband acquired this unusual accessory Victoria Beckham. Wrist watches U-Boat and Hollywood are tomboy and lovers of fashion victim Lindsay Lohan. The brand gave preference to the first beauty of South Africa in 2010 Lee-Ann Liebenberg, who became the face of the World Cup in 19 years despite the fact that 4 years ago weighed as much as 90 kg. That's really really strong woman, a U-Boat watches are suitable for the spirit.
The list of stellar fans can still be continued, but so it is clear that U-Boat - brand strong, successful and confident people who are not afraid of adversity.