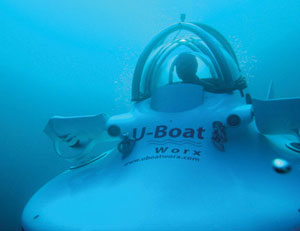 Originally a watch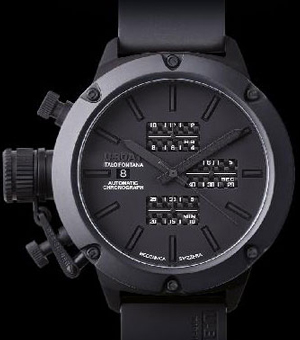 brand U-boat developed by the Government of Italy for the needs of the IMF. That they belong to the military style says in the first place, and the name itself. However, its occurrence has two versions.
It's no secret that the creator of watches of U-boat Italo Fontana - a lover of all kinds of outdoor activities. Even came in 2009 at the opening of the U-boat boutique in Moscow, he could not refuse the invitation to participate in a kind of rallying behind the wheel of a retro car. Equally warm feelings Fontana nourishes and yachting. It was probably longing for the sea prompted him to the original name of this watch - «Your boat», which over time is called, shortened to its present «U-boat».
Another version will appeal to those who believe that accidents are not accidental. The idea of watches U-boat came from Iwo Fountains - the father of their immediate creator of the Italian - back in 1942 and came to life only because of the raging then World War II. And they were designed just for the military. A short, U-boat at that time called the German submarines. Especially known for the battle in the Mediterranean Sea with the participation of these submarines. U-boat was very advanced for its time subs. In addition, they were beautiful aesthetically. After the military operations with the participation of German U-boat in 1941, the British fleet suffered heavy losses so that the British are always proud of its naval victories, began seriously to fear defeat on their part.
Wristwatch U-boat look so strange and brutal that seem torn out of an aircraft instrument panel or sub. This impression is reinforced not only an unusual appearance, but also the impressive size - 50 mm in diameter, and at times even bigger. Dial U-boat has good readability in all weather conditions and in very meager coverage. Case is waterproof to great depths, sometimes up to 1,000 feet. Given that the divers are unlikely to swim at such a depth, practical application of this quality can be found except in the event that the diver will have a smoke out of the submarine after a dive.
Well, in watches, U-boat is really more shocking than practicality. And if you do not want to see that happen to them at a depth of 1,000 feet, you can just wear it on the hand or, in extreme cases, screwed to the dashboard of a yacht or submarine - watch your U-boat would be appropriate in any of the options.