Florentine watches — beauty will save the world!
The morn when first it thunders in March,
The eel in the pond gives a leap, they say;
As I leaned and looked over the aloed arch
Of the villa-gate this warm March day,
No flash snapped, no dumb thunder rolled
In the valley beneath where, white and wide
And washed by the morning water-gold,
Florence lay out on the mountain-side.
Robert Browning "Old Pictures In Florence"
"Italian Athens"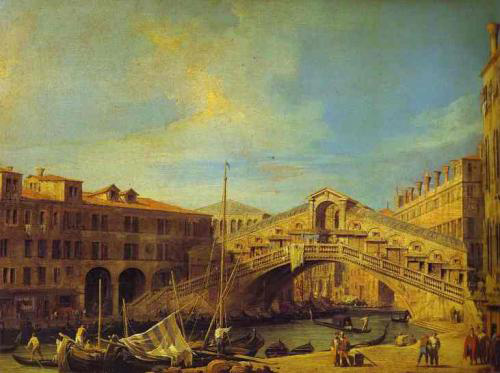 What is Florence? Florence is the great poet Dante, the sculptor Donatello, the artist and scientist Leonardo Da Vinci, the artist Rafael Santi, the sculptor, artist and architect Michelangelo Buonarotti, All Saints square, the Uffizi Gallery and many others. But let's come down to earth and say that Florence is a city in Italian region Tuscany, situated at the Arno. Simply walking along the streets of Florence, you'll understand that it is a museum city, nurse of great beauty, city of greatest culture, incredible architecture buildings, historical museums, squares, bridges and cathedrals. This Italian canton seems to be a center of true beauty and value. Just imagine – there 87 museums in this city, the most popular of which is the Uffizi Gallery. That city was named by the Romans, who established a military settlement at the Arno. "Florence" means "blooming, flowering". Today the Italians often call their Florence "Bella" that means "Beautiful". Besides, Florence is considered to be the motherland of Renaissance, and its second nonofficial name is "Italian Athens".
The incredibly rich history of wonderful Florence, as one of many ancient cities, goes back to 59 B.C. First a small settlement of veterans was established, then the village turned into a prosperous city, which became the residence of the bishop himself in the IV century AD, and in 1252 Florence issued its own golden coin, florin, that proves rather high cultural level of city. However, the development of culture and economy in Florence stopped in 1340, when the epidemic of "Black Death" (plague) swept off enormous number of people.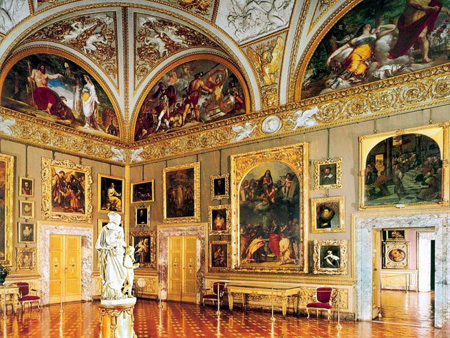 The year of 1448 became one of the most terrible for beautiful Florence, as plague and famine raged. The history tells us about Saint Antonin, the bishop of Florence, who supported the citizens by preaching during that difficult time and looked for medicines to fight against terrible disease. From 1865 to 1871 Florence finally managed to "recover its legs" and became the capital of Italian kingdom for as many as 6 years. During the Second World War the German bombardments damaged the architecture of city by blowing up all historical bridges through the Arno, except Ponte Vecchio, defended by the courageous Italians. However, the new tragedies came, and in 1966, 4 of November, Florence bore a devastating flood, come from the Arno, that took a toll of 34 and destroyed a countless number of ancient manuscripts, books, frescos on the ground floors of buildings and other historically important works of art. After the tragedy the whole world helped beautiful city to recover priceless treasures of cultural heritage of Florence.
Despite all twists and turns of destine, Florence survived and brought to us all its greatness, glory and beauty. In his book about the history of city the Florentine historian Giovanni Villani named Florence "second Rome", which it always competed with. All sights and cultural monuments of amazing Italian city can be listed endlessly, and their names are known around the world: the Basilica of Santa Maria Del Fiore – the most famous building of Florentine quattrocento (Early Renaissance); the Basilica of Saint Lorenzo – one of the oldest churches in Florence; the square of All Saints; the Holy Trinity square; the Palazzo Pitti – the biggest palace-mansion of city; the Ponte Santa Trinita – the bridge through the Arno; the Academy Gallery – the first art academy in Europe; the Uffizi Gallery – a palace, one of the biggest museums of European art, and many others.

Florentine style of wrist watches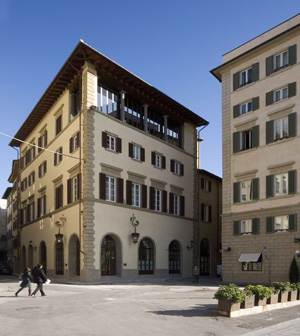 And what about horlogerie? According to some sources, the first tower clock was installed in Florence indeed in the beginning of XIV century (it is mentioned in "The Divine Comedy" by Dante).It has a great meaning, as until the XV century tower clocks were considered to be the most complicated mechanism in the world. Today Italy is not only the biggest center of tourism and industry, world trend-setter, but also the nurse of watch industry. The watchmaking was born in Italy indeed. For example, Leonardo Da Vinci is an author of several works on watchmaking, and most of world-known watchmakers are Italians. It should be noted that the smart and stylish Florentines pay enormous attention to watch sphere and honor ancient traditions of watch industry. So, a thematic hotel "L'Orologio" (watch hotel), each floor of which was designed in unique style, devoted to watches, was opened in Florence. The hotel appeared thanks to its owner – Sandro Fratini, a fan of elite wrist watches, whose private collection counts over 2000 unique models of time meters. Each room of this hotel demonstrates a certain watch model to its client; it is adorned with photos, pictures or art installations with watch images. The watches are literally everywhere in this hotel: the door handles are made in the form of hands, the floor mosaics in the smoking room demonstrates watch models, etc. The hotel designers paid special attention to the great Swiss colleagues of Florence – Rolex, Patek Philippe and Vacheron Constantin.
Actually, anything, either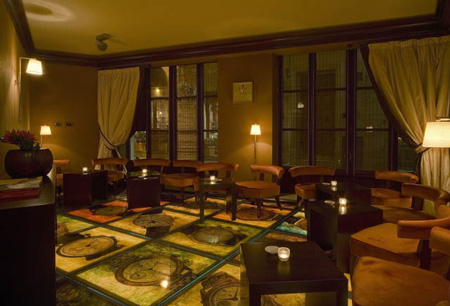 cupboard, or car or suit, is a subject of special cult for the Italian man – a thing, belonged to him, must be luxurious and unique. The romantic Italians treat to wrist watches in the same way. The men and women Italian watches are a standard of high art, quality and style. Although there are not as many Italian watch brands, born in Florence, as Swiss ones, but their wrist watches enjoy enormous popularity around the world.
For example, such Italian trademarks, as Panerai, U-Boat, Anonimo, are known to any collector and amateur of expensive and elite wrist watches. Initially, those Florentine companies were issuing their products for military purposes. Speaking about Florentine trend in the watch industry, it should be noted that Florence, the beautiful "Bella", is the motherland of wrist watch special style, clearly traced in each model of the companies. It's easy to notice that all Italian wrist watches, released by the Florentine companies, have much in common in both design and purpose. The histories of Florentine watch companies often cross each other at different stages, resulted in such resemblance. However, this resemblance shouldn't be confused with identity. Although their wrist watches are similar to each other, nevertheless, each company from Florence, which contributed greatly the development of not only Italian, but also the world watchmaking, represents a completely different time vision, different idea about the watch world, and each watch model is unique and original.

Panerai, or "Commander of Time"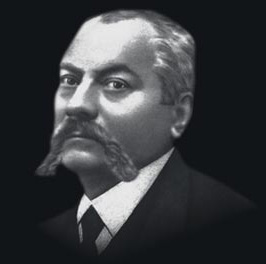 Beautiful Florence is considered to be the motherland of Italian watches from Panerai, the history of which goes back to far 1860, when Giovanni Panerai opened his first famous watch boutique at the Saint Giovanni Square in Florence. Of course, the company didn't gain glory at once: at first the watchmakers produced also other military devices, thanks to which it became an official supplier for the Italian Royal Navy. In the beginning of its development the company "Officine Panerai" created men wrist watches with characteristics, revolutionary for those times, which helped the Italian underwater Special Forces. The Florentine company had its watershed period in 1910, when the specialists developed a unique luminescent substance "Radiomir", consisting of zinc sulfide and radium bromide compounds. The dials,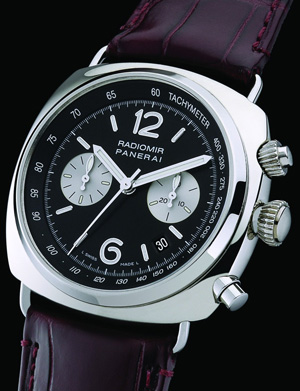 hands and hour points were painted with that substance for better "readability" of time in darkness. Later the scientists found out that such paint could be harmful for man's health, as it contained a radioactive element – radium, therefore, the "bad" treatment wasn't applied for men wrist watches "Panerai Radiomir" anymore. Instead of it they started using a safer substance, based on tritium (watches "Panerai Luminor"). In present the tritium paint in wrist watches "Luminor" is replaced by a completely fluorescent substance, named SuperLumiNova, to avoid even the slightest risk for man's health.
One can't but know the men wrist watches by Panerai: a big round case, luminescent clear numerals and indexes, so important for military men, and a special crown-protection device in Panerai Luminor – in general, everything that is so specific to real "military" watches, endowed with delicate unobtrusive Italian beauty and exciting elegance. Apart from military-watch manufacture, Panerai, as any world-known watch company, designs its own in-house high-accurate calibers: P.2002, P.2003, P.2004, P.2005, P.9000, P.999, P.3000. The Italian wrist watches from Panerai are real watch masterpieces, highly valued by all collectors from all over the world, and the price for each rare collection model is soaring annually.
The year of 1972 became notable for the Florentine company, when Giuseppe Panerai, the last member of dynasty, died, and the talented engineer Dino Zei took the lead of the company and made it prosperous. It's necessary to note that later Dino Zei, as a true patriot, left Panerai, which moved from Florence to Switzerland after it was bought by Richmond Group, and stayed to work in Florence. Thanks to Richmond Group, Panerai didn't lose its glory at all, on the contrary, its budgets significantly increased. According to CEO Panerai Angelo Bonati, the company is changing from a military watch fabric into a leading company in the industry of elite wrist watches, keeping its specific features and unique philosophy. The slogan, "Commander of Time", chosen by the leadership of Panerai, sounds proudly and completely reflects the idea and position of the watch company at the world market. Meanwhile, the enterprising engineer Dino Zei, stayed in Italy, started collaborating with another famous as well watch company, born in Florence and inherited all features of Florentine watch style. It is a relatively young Italian watch company "Anonimo".

Anonimo – "foster-child" of Florence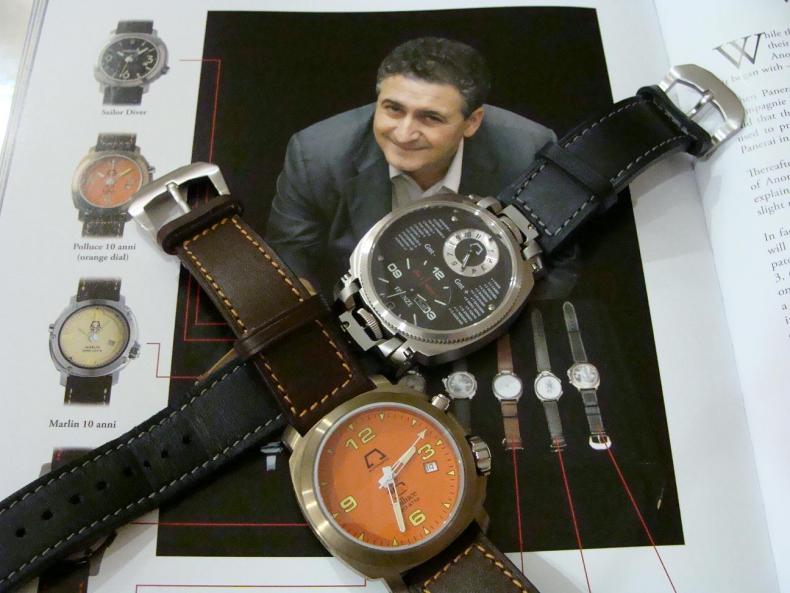 The young company "Anonimo", making watch models according to old Florentine traditions, keeps pace with the great Florentine brand. The craftsmen of Anonimo, as well as their colleagues from Panerai, implicitly follow ancient Florentine traditions, and the watches, created in Florence, are standards of quality for the Italian watchmakers. It's no secret – not only for the Italians. Besides similar traditions of making watches, these two Florentine watch companies have much in common. First of all, close collaboration with the Italian Navy. According to many sources, the company was founded in 1997, when the designer and entrepreneur Federico Massacesi established a watch company under the title "Anonimo" in Florence. However, in fact the history of Anonimo started in far 1939. In 30s in Florence there was a workshop, making watches for the Italian army that became a kind of "base" for the development of Anonimo.
It should be noted that ex-CEO Officine Panerai Dino Zei, we told about earlier, helped much the founder of Anonimo, Federico Massacesi. Dino Zei, who stayed in Florence after Panerai moved to Switzerland, played an important role in the development of Italian watch company "Anonimo". He gathered all experienced watchmakers and organized the manufacture of one more striking brand of Florentine watches. The men wrist watches, designed in collaboration with Dino Zei, are real works of art, united all Florentine principles of watch manufacture, embodied in new forms and "put into action" on rare advanced calibers. In honor of excellent Dino Zei the Florentine company "Anonimo" released a line of unique wrist watches, named "Dino Zei", which evoked delight of whole watch world.
Anonimo is men wrist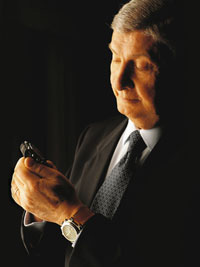 watches of ascetic military style: round case, rather big in diameter, clear Arab luminescent numerals, specific to military style, and hands, interesting position of crown, incredibly comfortable for divers, in wrist watches "Anonimo Militare", only the most necessary functions. It's easy to notice that these watches have much in common with Panerai. However, Anonimo managed to create unique men wrist watches with an outstanding form-factor. The company presented one of the most complicated designs at the watch sphere to the whole world and deserved careful attention of all collectors and connoisseurs of elite wrist watches.
So, one of the main designs from Anonimo is a unique case of wrist watches. The fact that Anonimo is the only watch company in the world, which makes watch cases, cutting them out from in-house designs, proves high status of this Italian manufacturer. The so-called cases-monoblocks are cut out from steel AISI 316L, which contains 20-27 % of chrome and small percentage of carbon. If we look into the history of Florentine watch companies once again, we'll see that the "destiny threads" of Panerai and its colleague Anonimo are deeply intertwined. The point is that together with ex-CEO Panerai Dino Zei Antonio Ambuchi contributed the development of young company "Anonimo", designing and manufacturing cases for wrist watches. Antonio Ambuchi belongs to the family of hereditary watchmakers, who worked with Officine Panerai, making unique wrist watch cases for the company. Collaborating with Anonimo, together with a team of talented watchmakers Mister Ambuchi updated cases and brought them to perfection, creating an amazing case-monoblock. So, the watchmakers of Anonimo, based on fundamental Florentine traditions of making cases, introduced radically new trends and tendencies in the watch industry.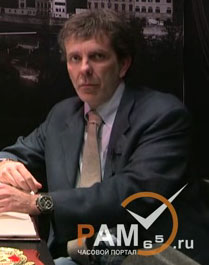 The men wrist watches from Anonimo, made from bronze, require special attention. The Italian watch company "Anonimo" became a pioneer in use of sea bronze (special alloy UNI 5275), resistant to corrosion and oxidation. Such bronze is as strong, as the steel, and bears high temperature, acids and other chemical substances. The real men model "Anonimo Marlin Bronze mod. 7001" with big case of about 50 mm in diameter can serve as an example of unique bronze watches. Besides, the watch company "Anonimo" rediscovered such amazing phenomenon, as patina, only in the watchmaking. Let us remind you that patina is a special film or coating on copper or its alloys, it can be natural and artificial. Now we're talking about natural patina. Buying, for example, a golden watch, the client admires incredible shine and beauty of noble metal color. In time, of course, undesirable scratches appear on golden cases and spoil appearance of time meters. Actually, anything, including wrist watches, age and lose their past attractiveness. The Anonimo specialists both solved that problem and turned the aging process into their and the wrist watch owner's favor. In due course of time the bronze watches by Anonimo age and acquire a light film of patina, keeping their owners' imprints forever. The watches acquire patina faster at the places of contact with hand skin, and as PH of each man is unique, you can create your bronze masterpiece by yourself that will be remain "faithful" only to you. No doubt, such wrist watches become parts of their owners, their "offspring". Bravo, Anonimo!
But the watch company "Anonimo", "brought up" by great Florence, went further, and in 2010 the Italian specialists presented cardinally new men wrist watches (Firenze Dual Time,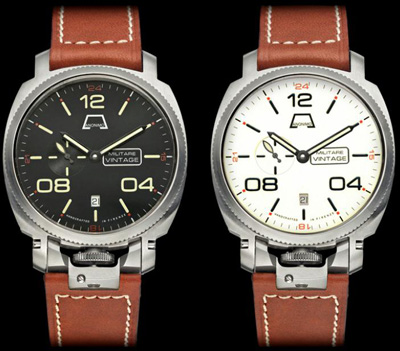 Cronoscopio Mark II and Notturnale), which are distinguished by their unique cases. The manufacturers affirm that know-how was "copied" by some other companies. The innovation consists in cases, made in accordance with another giddy design of the company – DRASS GOLD (Double Refinished Anonimo Steel Surface). It represents a combination of two materials: stainless steel, processed by a special method, created by the specialists of Anonimo, and gold. The creation of such case is also closely connected with the Italian Navy, as DRASS GOLD is based on previous technology OX-PRO, used for coating various military devices and equipments. DRASS GOLD is more advanced, it was designed in collaboration with the Italian Navy. Thanks to cardinally new technologies DRASS GOLD, the watch cases became more resistant to corrosion and oxidation. After DRASS-finishing, the cases are treated with gilt, which both prevents from oxidation and performs aesthetic function. As functionality of wrist watches stands at the same level with appearance in the Florentine "hierarchy pyramid of significance".
You can't but agree that it's difficult to imagine how a young Italian company could achieve such success in a quite short time interval. Of course, the most qualified Florentine watchmakers and specialists from Panerai gave a great support and contributed much in the development of the company. But the availabilities of Anonimo weren't limited by that either. So, other innovative designs by Anonimo are the following: The Crown Vanishing Locking Device – a system, protecting the crown from moisture penetration; U-Lock System – a water-resistant locking system, which allows opening the case without any instruments; and the solution Kodiak, which is used for finishing the leather straps of wrist watches. Due to this solution, the wristwatch straps acquire water-resistant properties, keeping their porosity and evaporating ability.
One can say that the Italian watch company "Anonimo discovered new facets of watchmaking through its activity, founded on ancient, fundamental Florentine traditions. As it's known, sky is the limit, therefore, Anonimo makes a big step forward each year, honorably following customs of its mother Florence.

U-Boat – Florentine giant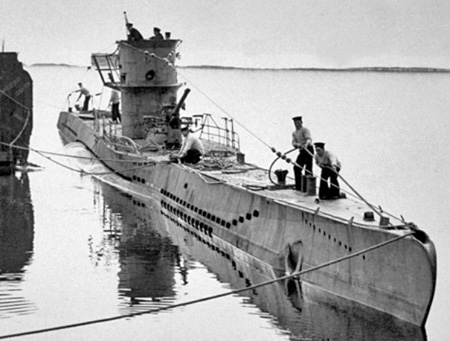 The last, but not least, of course, Italian watch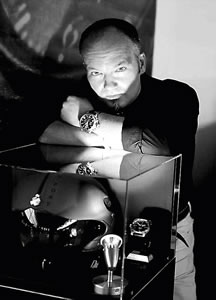 company, "nourished" by merciful Florence, is the watch giant "U-Boat" that reserves all antique Florentine traditions and unique features of military watches. The first wrist watches of U-Boat were issued specially by order of Italian Navy in 1942 in the laboratory of Officine Fontana. However, the men wrist watches were not put in mass production because of rather unstable military environment. The word "U-Boat" ("U-Boot" in original) means "submarines of the Second World War" in German. Those submarines had striking functions and, therefore, horrified any enemy. The name of the company came from the German, as Italy was Germany's ally in that time. But according to some sources, the name of the watch brand is a contracted phrase "Your boat" that explains the marine trend of U-Boat watches. Both versions have a right to exist, but still we won't get deeper into etymology of the Florentine company's name, as now we're interested in another thing. We've mentioned before that the military trend of watch manufacture is traced in main products of Florentine watch brands, and the men wrist watches by the Italian company "U-Boat" are an outstanding prove. The founder of Florentine company Ivo Fontana couldn't embody his great plan of "time conquest", but in 1999 his grandson Italo Fontana continued that difficult work. The designer Italo Fontana spent seven long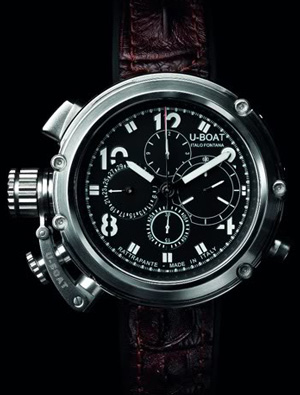 years to create the concept of unique wrist watches; during seven years the enterprising grandson of brand's founder was thinking of the idea of time meters' design and philosophy of his future watch products manufacture. Thanks to close collaboration with the genius of fashion Mounir Moufarrige the dream of Fontana came true. And, finally, in 1999 the first collection of wrist watches "U-Boat" by the model of 1942 in a very limited number of only 29 pieces was issued.
Obviously, the design of men wrist watches from U-Boat, inspired by the legendary submarines of war time, has all specific features of Florentine military watches. Being true "sons" of Florence, the men wrist watches of U-Boat are characterized by rather massive cases, the middle diameter of which makes up about 55 mm. The titanium model by U-Boat (ref. 5837), issued in a number of 30 pieces, with 65-mm diameter and 18,5-mm thickness strikes by a unique, even frightening greatness. We won't lie if we say that this wrist watch is one of the biggest models in the world. Just threatening dimensions! Like the aforementioned models from Panerai and Anonimo, the clear, large luminescent Arab numerals, laconic markings and hands provide easy time readability in any conditions. However, the Italian wrist watches from U-Boat are distinguished from their Florentine brothers by a unique detail – the giant crown, situated at the left side of the case that doesn't impede wrist movements. It's interesting that all Florentine watch companies are simply not "indifferent" to crowns of their models – they pay special attention to these, as they may seem, small elements. The watchmakers just try to seal the cases as much as possible by means of various tricks, concerning crowns. So, the masters from Panerai close the crown with a special protection device (men wrist watches "Panerai Luminor"), the creative specialists from Anonimo put the crown in the lower part of case for comfort and reliability (men watches "Anonimo Militare"). And now U-Boat has increased the sizes of crown, placing it at unusual spot. Besides the time meters with minimal functions, the Italian watch company "U-Boat" also releases quite complicated wrist watches. For example, the men wrist watch "U-51 Rattrappante" with the function of split-chronograph and date.
Well, let's give the talented craftsmen of Italian company and beautiful Florence, which became the motherland of wonderful things, including horlogerie, their due.

Florence takes command of time!

The terms "Florentine watches" entered the vocabulary of both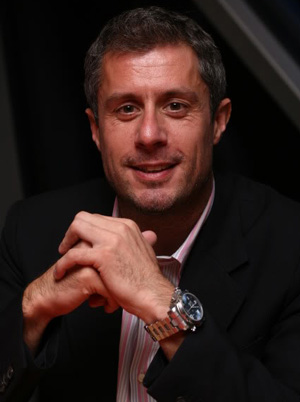 specialists-watchmakers and fans of elite time meters long ago. That is not only because the famous Italian watch companies "Panerai", "U-Boat", and "Anonimo" were born in beautiful Florence. Florence turned out to be not only the motherland of Renaissance – it also created the geniuses of watchmaking, created its style, went down in the watch history. This is a special Florentine style, as good as Swiss quality, which sets the pace for all watch industry today. The Sales Director of Firenze Orologio and Distributor of Anonimo David Cypers says: "Design has a special significance in manufacture of any watches. It is especially important for us, Italians. In other words, beauty is as important as functionality". No doubt, Florence presented an amazing gift to all fans of elite watches, making great watch brands and unique and beautiful Florentine style in horlogerie. The watch companies, born in the center of beauty, literally "command the time" (we hope, Panerai will forgive us for using its slogan), and the Florentine wrist watches rivet the public's admired looks. The Florentine time meters are beautiful both outside and inside. This beauty is a concentration of internal good features and external attractiveness. The beauty of Italian watches, made in Florentine style, is the beauty, which will save the world!

To be continued ...