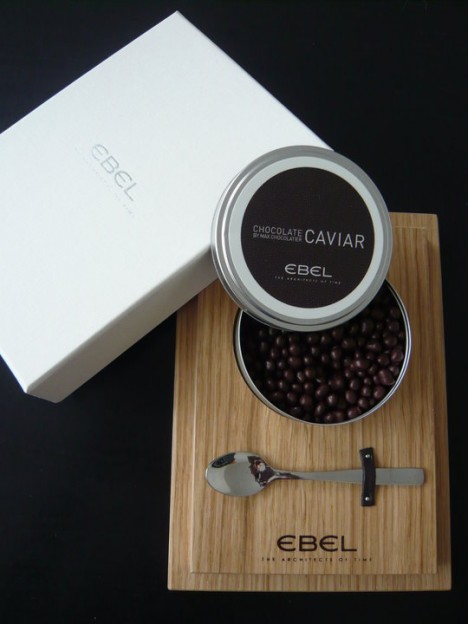 Women's best friends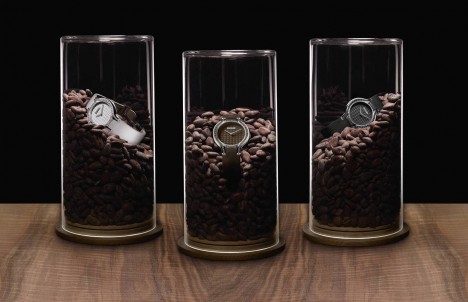 are diamonds... and good chocolate bars. It's a widely-known fact. Men, romancing women, have endowed them with diamonds and chocolate at all times.
The famous Swiss Ebel watch company, thanks to its 100-years' experience of work on the jewelry watch market, knows for sure what a real lady needs. It is for a good reason, that the company has been successfully guided by a woman – Alice Lévy since its foundation in 1911. Alice gave the company the most important thing – a woman's love for exquisite and elegant things.
The Ebel Beluga women's watch line was produced in 1985. The model lineup's name comments itself. Beluga caviar is the most expensive in the world and only the chosen ones can afford it, same as only the chosen ladies can afford an Ebel Beluga watch. In 2010 the line celebrated its 25th anniversary and how can a birthday be possible without sweets and presents? The famous brand together with an elite chocolate producer, Max Chocolatier, released a limited edition watch series for elegant candy-women – Ebel Beluga Chocolate. It's well-known, that women can be divided not only in blondes, brunettes and the red-headed. Girls can also by divided by the type of chocolate they prefer: some like the gentle milk chocolate with sugar powder and cocoa aroma, others have a passion for genuine dark chocolate, a little bitterish, but exquisite and others prefer the light white chocolate, with a special caramel after-taste. The same way Ebel Beluga Chocolate watches, designed for different women, are presented in 3 models, objectifying the 3 chocolate types: the milk, the dark and the white. 3 tastes and 3 completely different images.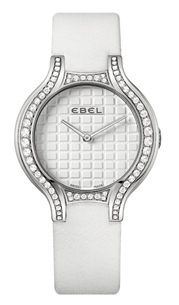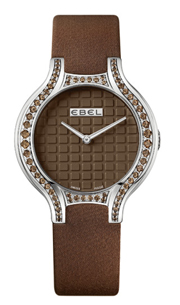 The dials' embossment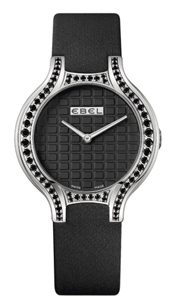 makes the watches look like scrumptious Swiss chocolate bars. The satin straps in rhyme to the white gold buckles seem to be melting on the sweet-lovers' wrists. The new line's creators left the peculiar Beluga collection design permanent. The flowing lines with 68 diamonds, weighing 1,08 carats, gently envelope the dial, protected with a sapphire crystal, supplied with a double-sided antireflective coating. The "chocolate" bar is "packed" in an 18-carats white gold case with 42,5x37,0 mm. dimensions.
Ebel brand stays true to itself not only in design, but also in the produced watches quality. The Ebel Beluga Chocolate models are equipped with Swiss quartz ETA movements.
It's notable, that Max Chocolatier company produced special chocolate Beluga "caviar", which came together with the watches.
Ebel Beluga Chocolate watch won't influence your form, but will definitely raise your profile in the society. You can be sure, that Ebel Beluga Chocolate contains endorphines, the so-called "happiness hormones", just like real chocolate. Ebel Beluga Chocolate watch is a unique watch movement in a not less unique "sweet" design.