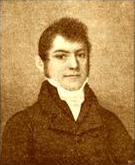 Bovet Swiss timepieces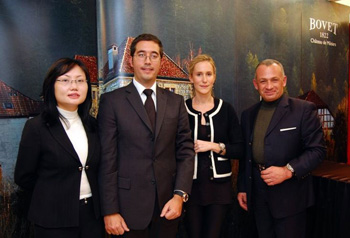 do not resemble others, because their case form is so ergonomic that the first touch to them entirely proves this. Not depending on case sizes they are extremely comfortable. Bovet, undoubtedly, is of those watch producers who are not worth to lose sight of by both serious collectors and people, for those timepieces are a mean of self-expression and a considerable reason to interest their life-satiated friends. Bovet timepieces are miniature works of art. These watches are an exquisite feast for true connoisseurs of original accessories. The best masters of engraving, enamelling and miniature painting work at their creation.
The Bovet company's year of creation is 1822. Edouard Bovet and his brothers came from Fleurier, Switzerland, where Bovet watches were produced and then through English ports delivered in China where they turned from time measuring instruments into items of luxury which at that time already were bought by the Chinese aristocracy and rich traders. The brand's history in China was remarkable as its success was such that very soon the word "Bovet" was used to mark any watch. Means, that this country was ready to spend to purchase exclusively decorated watches from Bovet, was enormous. With time the accumulated
riches got lost but the company was in the family's hands rather long and they expanded their business and were engaged not only in watches but in trading of silk and tea.

Edouard Bovet could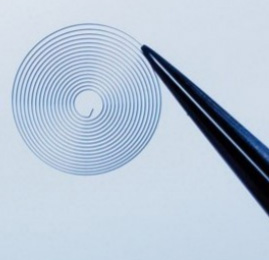 combine quality of Swiss movements, their durability and precision, and century Chinese traditions of enamel and mother-of-pearl painting. It was an innovation that gave a great success the company. It was rather notable that Bovet wristwatches suited the imperial Chinese family's taste who started collecting them.
The company's masters do not stop improving design and technical features of watches. Bovet is the first company having used transparent backcases showing graceful watch anatomy. Besides, Edouard Bovet has changed a traditional form of hands and given them a serpentine one. And it is a distinctive symbol of the company. Another feature is a dial, because it is being made with the help of such tools as a baking oven, a file, an engraving machine, a burnishing wheel and a brush. This is a very laborious and intense task. It takes a miniature painter about 250 hours to create such dial.


In 1901 the company was sold,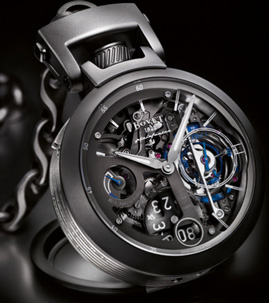 but somehow the family managed to buy out the right in the Bovet trademark and then resold it to Favre Leuba in the end of the 1940s. To 1989 the Bovet brand belonged to Roger Guye and Thierry Oulevay, then Michel Parmigiani bought it out. Since 2001 Pascal Raffy is an owner of the brand who is a true watchmaker and has a sense of an entrepreneur. It is said that Pascal completely changed a way of working in workshops that led to improvement of quality of movements. Besides, the purchase of the STT (now Dimier 1738) company, specializing in the tourbillon production to order, and the Spirit company, a producer of balance coils, fixed the brand's positions. Now the Bovet company does not have to take coils form the Swatch Group Nivarox company, and tourbillon from the Dimier 1738 company will firstly be used for needs of the company itself and for a limited circle of clients among which there are Harry Winston and Max Busser & Friends companies.

Due to Pascal's endeavours the Bovet company began sparkling on the watch Olympe for a very short period of time as it was hundred years ago during its flourishing of trading with China. Pascal followed all those traditions due to which the company got its world popularity. He says that he is making watches for his own pleasure and trying that people, who wear them, will be happy.