| | |
| --- | --- |
| Bovet Company and Vicente Del Bosque re-conquer Europe | |
European Football Championship 2012 Cup, which takes place in Poland and Ukraine, was a success for the Spanish national team, reached the semifinals. As you know, the team coach Vicente Del Bosque is the official face of the Swiss watch company Bovet, and when in the final of the World Cup 2010 at the 116th minute the Spaniards won the Cup, the wrist of the jubilant coach is adorned by Bovet Saguaro Chronograph.

living legend of modern football - Vicente Del Bosque
Following the general moral values, the watch, counting down the last seconds before the glory of the Spanish national team, was put up for auction and the proceeds transferred to the charitable foundation to support children with de-Down syndrome.
With the new Bovet Cambiano Chronograph watch on the hand the Spain coach led his team to the semi-finals and will fight for the championship title for the second time. Surely, such a magnificent chronograph as Bovet Cambiano Chronograph will bring a good luck to the living legend of modern football - Vicente Del Bosque.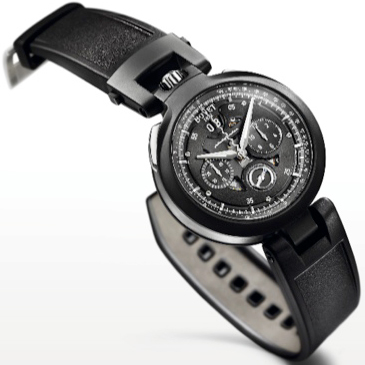 Bovet Saguaro Chronograph
The round case of the novelty Bovet Cambiano Chronograph from satin stainless steel Amadeo type, having the ability to transform itself from a pocket into a wrist and table watch or a sporty timepiece, has a diameter of 45 mm and a thickness of 15.45 mm. The steel bezel of the model is covered with black DLC-coated. Crown, which is located at 12 o'clock position, and buttons of the chronograph function are also made of stainless steel. Anti-reflective sapphire crystal protects the case from the front and back sides, which allows you to observe the work of the manufacturing self-winding movement with chronograph function. The diameter of the caliber is 31.00 mm (13 ¾'' '), and the thickness is 8.40 mm. The carrying frequency is 28,800 vibrations per hour, power reserve - 50 hours.
The watch is equipped by a rubber strap with a buckle Ardillon of stainless steel. The waterproof of the model is up to 100 meters.
Official website of Bovet watches.
Written by Lucy Vuiton
26.06.2012
Bovet 1822 for Peace and Justice (APJ)
The owner of Bovet Mr. Pascal Raffy joined the Foundation's founder and director of APJ, winner of Oscar, Paul Haggis and supported the event APJ, which was attended by Jon Hamm, Kevin Jonas, Maria Bello, Vanessa Hudgens, Kate Beckinsale, Adrian Brody, Jimmy Jean-Louis, Rumer Willis and Omar Epps.
17.03.14 Comments(0)

Pocket watches - the revival of traditions!
More watch companies draw inspiration from their past, as a result bringing to light pocket watches in a more modern manifestation. Striking example of this are pocket watches by Bovet, Bell & Ross and Chopard.
14.03.14 Comments(0)

Watch brands: the desire for uniqueness
Many watch brands are eager to satisfy any whim of fans, putting their uncontrolled and sometimes "wild" imagination in their own watches, be it dial or complication.
28.02.14 Comments(0)

Year of Horse in a new watch Amadeo Fleurier 43 hours by Bovet
Once again, the watchmakers have focused on the Chinese calendar. At this time, the watch company Bovet introduced its next watch creation - a new watch Amadeo Fleurier 43, dial of which is adorned with a symbol of 2014 year by the Chinese calendar – picture of horse.
10.02.14 Comments(0)

New Pininfarina Ottanta Due Watch by Bovet
On the occasion of its 80th anniversary the Italian brand Pininfarina, famous with its production of auto bodies and excellent car design, in 2010 began successfully to collaborate with the renowned Swiss company Bovet.
22.02.12 Comments(0)

A New Watch by Bovet Fleurier
Swiss watch company Bovet Fleurier presents a new model 5-Days Tourbillon Jumping Hours Reversed Hand Fitting. This watch can easily be transformed from the wrist watch to the pocket watch. This is possible thanks to the special design of the upper strap lugs.
13.10.11 Comments(0)

In September 23, 2011, a charity auction Only Watch was held
In September 23, 2011, on Friday, a charity auction Only Watch was held under the patronage of His Highness Prince Albert II. The proceeds for the auction will be given for research into Duchenne muscular dystrophy. The auction is held every two years, and among its members the most prestigious Swiss watch brands appear.
26.09.11 Comments(0)



Bovet Swiss timepieces do not resemble others, because their case form is so ergonomic that the first touch to them entirely proves this. Not depending on case sizes they are extremely comfortable. Bovet, undoubtedly, is of those watch producers who are not worth to lose sight of by both serious collectors and people, for those timepieces are a mean of self-expression and a considerable reason to interest their life-satiated friends. Bovet timepieces are miniature works of art. These watches are an exquisite feast for true connoisseurs of original accessories. The best m...
Detailed information Bovet