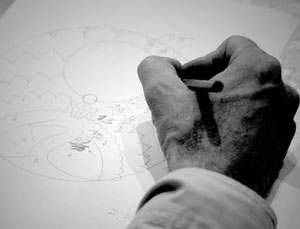 For more than a century,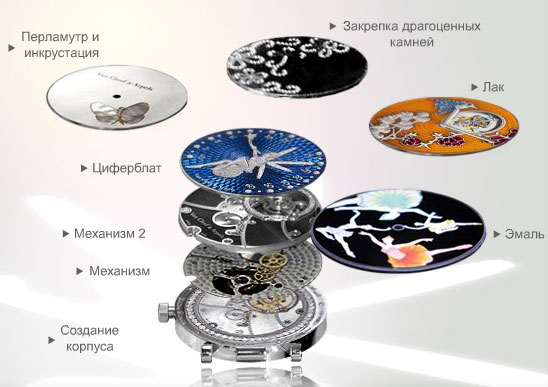 Van Cleef & Arpels is prestigious jewelry house. It creates a feminine, luxurious and elegant masterpieces of watches and filigree art, executed in the inimitable, a characteristic style. Philosophy of House Van Cleef & Arpels in watchmaking is based on a key principle: the technical parameters of the models of the famous jewelry house in any case should not yield to their sophisticated design and flawless beauty. Watchmaking brand Van Cleef & Arpels is a fruitful alliance of advanced technology and a century of experience. Professionalism is the ability to watchmakers put in an incredibly small space an enormous number of components, each of which performs a function, a characteristic of it, and it should be done with elegance, precision and amazing grace. Masterful performance in watchmaking House Van Cleef & Arpels originates from 20 years of XX century, when it started the process of turning watches of the original utilitarian object into a luxurious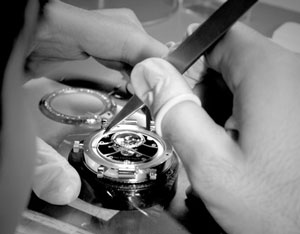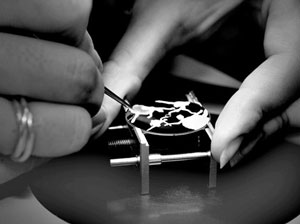 piece of jewelry. Gradually the watch on a chain, pendants and watches, dress watch were replaced by comfortable for everyday wear bracelets with the model. The first model of the company, which gained unprecedented popularity, began with watch Cadenas, created in 1935. The unique design of the model embodies subtle beauty, functionality and creative audacity. The model comes in two versions: the large and small models for so many years being an integral part of the watch collections. The model represents a luxurious bracelet with built-in, which were visible only to their owner. In the 30s and 40s look closely echoes the bracelets with the traditional canons of jewelry. The greatest success enjoyed weaving of gold that mimics the vine or braid, as well as check or guilloche gold. In the 50's a bold experiment, using a combination of wood bracelets precious breed of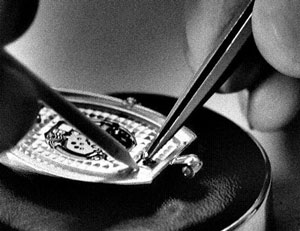 gold has further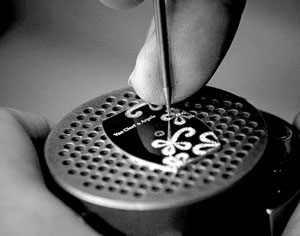 strengthened the reputation of brands as one of the most creative companies of the period. Legendary watch model PA49, referring to this period, was designed by Pierre Arpels. Mastered the whole of his creative being the dream of an exceptional technically watch was embodied in the model PA49 with an elegant case, equipped with original mounts by which the bracelet or strap attached to the body. This innovation has stirred up the whole world watch and soon became the card brand. Watches have been complicated with perpetual calendar function and are decorated with lapis lazuli, which served to trim indicator phases of the moon, and the case and dial are decorated with slate, tortoise shell, ebony and mother of pearl. Horological masterpieces in the modern world put on a pedestal with the works of jewelry art. Excellence and perfection of the movement, located out of sight, reflected in the exterior design of watches, indicating that preferences and tastes of its owner. Feel free to follow fashion trends, the House of Van Cleef & Arpels in the twenty-first century, infinitely enriches high watchmaking craftsmanship and the fruits of creative inspiration.