Vintage models of wrist watches at SIHH 2012
(part 8)
The recent fair SIHH 2012 (Salon International de la Haute Horlogerie) presented many wrist watches. Along with Basel World, SIHH is one of two most important annual events in the watch world. It has been opened for connoisseurs, specialists, and collectors of lux watches, who have visited this watch fair with pleasure. Twelve thousand and a half selected visitors were authorized and could admire sophisticated and elegant creations of 18 watch manufacturers of haute horlogerie. There have been such famous manufactories, as Lange & Söhne, Audemars Piguet, Baume & Mercier,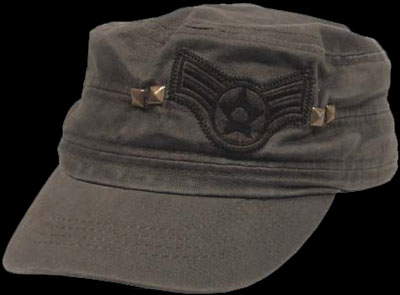 IWC, Ralph Lauren, Cartier, Piaget, Jaeger-LeCoultre, Roger Dubuis, JeanRichard, Girard Perregaux, Greubel Forsey, Montblanc, Officine Panerai, Parmigiani Fleurier, Richard Mille, Vacheron Constantin, and Van Cleef & Arpels. Along with Grand Complications, limited and classic watches, the wrist watches of vintage style were presented.
"Vintage" (wine storage) is a French word, introduced by the French wine-makers as a term for the category of most exclusive wines, stored at cellars for many years.
At a certain period the modern fashion-industry adopted the idea of wine-makers and presented a new fashion trend – vintage. So, many profitable vintage tendencies appeared. Today, a real ultravintage lives in harmony with pseudovintage (artificially aged things), with combined vintage (with partial use of true antique elements and details in new things), with vintage-stylization (things, created by antique technologies with the use of retrodesign). The combined vintage matches authentic items and new things by color, style and fit. The "celebrity" vintage means collecting of things, which belonged to famous people of past epochs. There is a concept of "high" vintage: antique things of perfect quality. The fans of trash-vintage look for cheap things at flea markets. Darned clothes of big sizes will do for this style. Today, the vintage-stylization is very popular – quite modern things are sewn by old templates. At that the designers use antique fabrics, patterns and ornamental designs, transmitting elegance and nobleness of other time. Vintage occupies all fashion spheres: from silk stockings and dresses to elite perfume. A real vintage thing should bear the trace of time and modern tendencies of its century. Cult, high quality and uniqueness are also mandatory factors of vintage.

There are several criteria of vintage

1. Age. This is the first and main criterion. Things must be older than 30 years and younger than 60 years. The things, created during last 15 years, are considered to be modern; the things older than 60 years are antique. 2. Style. Age is not enough to consider a thing as vintage. Such things should be specific pieces of art and express fashion trends of their time.
It should be noted that retro-style reappeared not only in clothes. It is showed in interiors, mobile phones, watches. Today the wrist vintage chronographs are popular as well.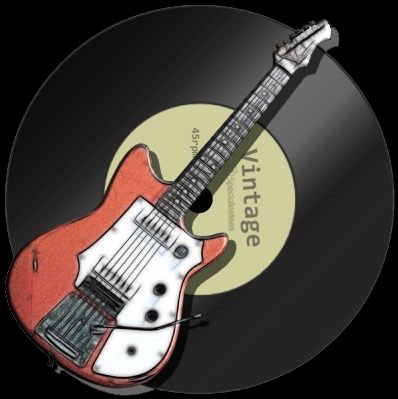 The chronographs that were created before 1970 foresaw the appearance of quartz watches. As a result of mass issue of wrist quartz watches, many companies, producing brand mechanical watches, stepped aside from their business. Some of them started making big house clocks. Unfortunately, today they are little like the manufactories-pioneers, after which they are named. Someone was lucky to have an antique clock at home as a family jewel. Others look for vintage watches for their appearance and nostalgic charm, and some people acquire them as a future investment. Many such chronographs have complicated movements, calendars, alarms, Lunar phase indicators.
Old-fashioned wrist watches give a chance to collect and wear something really unique and rare. The old chronographs are created for those, who value style, quality, and craftsmanship, as a reflection of past time and lost art. That's why the vintage watches became very trendy today.
Many collectable vintage watches are engraved with the names of such antique watch houses, as Benrus, Breitling, Angelus, Bulova, Zenith, Wakmann, Girard-Perregaux, Mido, Omega, Rolex, Wittnauer, IWC, Longines, Gübelin, Gruen, Vacheron Constantin, Movado, Minerva, Jaeger-LeCoultre, Zodiac, TAG Heuer, Lemania, Gallet, Universal Geneve and others. Vintage wrist watch is a fashion accessory, which perfectly accentuates sophisticated taste of its owner. Most of watch companies very often present a series of models, performed in the vintage style, which are constantly completed with new and new pieces. Such watches can be made of steel, gold, but mainly of bronze. This metal has a property of darkening in time, giving a vintage, old look to watches. Besides, the bronze is a quite reliable and hard material. Initially, this metal was used in table clocks, then in wrist watches. The main element of vintage style is the dial, which is usually covered with patina, paper, or enamel. Patina is a coating on bronze or alloys. There are two kinds of patina: natural and artificial. Natural patina is oxide-carbonate coating, formed on the surface of monuments and different items (for example, coins) under the influence of environment. Artificial patina represents a coating, formed on items by means of applying special substances (special compositions, containing oxides and acids). The vintage watches usually have artificially aged straps, which gives a complete appearance to retro-watches.

Girard-Perregaux Vintage 1945 Large Date Moon-Phases

One of the most notable pieces, presented at SIHH 2012, is the wrist chronograph from the most famous watch manufactories "Girard-Perregaux Vintage 1945 Large Date Moon-Phases". Girard-Perregaux is one of the oldest brands in the world. The Swiss manufactory was established in 1791 by Jean-Francois Bautte and his wife Marie Perregaux. In 1867, they released the most famous model "Tourbillon with Three Bridges", which received awards at the World Watch Exhibition in Paris twice. In 1903, the founder's son Constant Girard-Gallet united the manufacture of Bautte and Girard Perregaux in one big watch company "Girard-Perregaux & Cie". In 1970, the first quartz wrist watch of the brand was issued. And in 1993, headed by new owner Luigi Macaluso, the company signed a contract with automobile concern "Ferrari" on manufacture and issue of split-chronographs with the car brand's symbols. Today there are a great number of unique collections, such as Haute Horlogerie, Laureato, GP 1966, Vintage 1945, ww.tc, Richeville, Sea Hawk, Small Chronograph, Cat's Eye, and R&D 01 in the watch brand's range. The brand boutiques "Girard Perregaux" exist in many European countries, also in Japan and the USA.
| | |
| --- | --- |
| | |
But let's return to the wrist watch "Girard-Perregaux Vintage 1945 Large Date Moon-Phases", presented by the company at SIHH 2012. The vanguard and vintage model is an embodiment of the talented designers' finest work. Over 50 years the collection "Vintage 1945" has been an inexhaustible source of inspiration for Girard Perregaux watchmakers. The case with rounded forms is traditionally vintage – this is traced from its lines and curves, bearing a unique spirit of retro-style. It is provided with self-winding movement "Girard Perregaux 03300-0062"; the sophisticated dial is equipped with Lunar phase indicator and date aperture at "12" hours. The model is made of pink gold and steel. The chronograph is provided with round transparent back case from sapphire glass with anti-glare coating that opens a view to the movement. All indications on the dial are readable. The time is perfectly red with the help of big plated Arab numerals and hands, designed in art-deco style. The big aperture at "12" hours is the date indicator due to the patented system, consisting of two disks, one of which is transparent. The movement is defined with the help of minute scale, designed in "railway" style, which circles the dial. Lunar phase indicator is situated at "6" hours and decorated with the picture of clear sky. The caliber "Girard-Perregaux 03300-0062", working at frequency of 28 800 alterations/hour, consists of 282 details and differs with the highest accuracy. The watch is completed with black strap from crocodile leather with a buckle, made of pink gold. The watchmakers of Girard-Perregaux applied craftsmanship and experience, inspired by vintage style, and released a model, distinguished by elegance and uniqueness. You can buy the wrist watch "Girard-Perregaux Vintage 1945 Large Date Moon-Phases" at the official dealers of the company.

Panerai Radiomir 1940 Oro Rosso and Radiomir 1940

The popular Swiss watch manufactory with Italian roots "Officine Panerai" gladdened with another, not less interesting, novelties under the title "Panerai Radiomir 1940 Oro Rosso" and "Radiomir 1940". The company was born in 1860 in Florence, and then moved to Switzerland. Giovanni Panerai, a beginning watchmaker, became the founder of the manufactory. From the beginning of the brand's foundation its products enjoyed enormous demand among seamen and military men. The founder's grandson, Guido Panerai experimented much to create high-technological watches from luminescent materials for use in full darkness. Soon he patented his own material "Radiomir", created on the base of radium bromide and zinc. In 1936, the company was renamed into "Officine Panerai" and manufactured wrist watches for divers, distinguished by mechanical durability and high water resistance. In the 50s, the manufactory releases renewed luminescent timepieces on the base of tritium under the name "Luminor". The brand has classic, vintage, and limited watches, mainly of military-marine theme, in its range. The men wrist watches from "Officine Panerai" differ by durability, high quality and non-standard materials, used for making dials and cases. The vintage novelties of Swiss watch company "Panerai Radiomir 1940 Oro Rosso" and "Radiomir 1940" are designed in art-deco style and count only 100 pieces from red gold and 100 from polished stainless steel. The steel watch has a black dial with black Arab time markings, coated with luminescent substance. The chronograph's size – 47 mm, the crown is screwed and provided with the company's logotype. The water resistance – 30 meters. The men wrist watches are based on in-house unique movement "Panerai OP XXVII, 163/4" with 55 hours of power reserve. The models "Radiomir 1940" and "Radiomir 1940 Oro Rosso Special Edition" differ from their prototypes, created at the end of 30s of XX century, by the way of strap fixing to the case and the case itself. In previous models the fixings were welded to the case, but in present models the strap and case are fixed to each other with the help of small staples. The wrist chronograph "Radiomir 1940 Oro Rosso Special Edition" has a brown dial, and its case is made of red gold. The watch diameter – 45 mm, the water resistance – 50 meters. The dial is made in "sandwich" style that is specific to Panerai: the luminescent substance is between two metallic plates. The watches "Radiomir 1940 Oro Rosso" and "Radiomir 1940" have transparent back case from sapphire glass, through which the skeletonized bridges of movement are seen. The watch works on the base of in-house movement "Р.2002" of manual winding with 8 days of power reserve. These vintage chronographs are equipped with straps of alligator leather and natural leather of brown color. The men wrist watches "Radiomir 1940" and "Radiomir 1940 Oro Rosso Special Edition" are considered to be vintage, as they are made by the image of 40s. In their time those watches were designed specially for military purposes. At SIHH 2012 the new models have been presented in traditional vintage cases. You can purchase the Swiss wrist watches at the official representatives of the company.
Luminor Marina 1950 3 Days and Luminor 1950 3 Days Power Reserve

Two more vintage models "Luminor Marina 1950 3 Days" and "Luminor 1950 3 Days Power Reserve" from Panerai have been presented at SIHH 2012. As well as two previous novelties, these watches are made in vintage style, and earlier models were designed for military operations. The cases of new models are made by design of "Luminor 1950" with a traditional device, protecting the crown, made of matt style. The special form of case is made in a style of rare vintage models, distinguished with rounded sides; the diameter – 47 mm. The black dial of "Luminor Marina 1950 3 Days" is designed in classic style of Panerai: the traditional set of big Arab numerals and hour markings, and the small hand at "9" hours. The dial is made by "sandwich" technology with luminescent substance "Super-LumiNova" between main layers. The men watch is provided with hand-wound caliber "Panerai P.3001". The wrist watch "Luminor 1950 3 Days Power Reserve" is also made of polished steel in "sandwich" case with luminescent substance. The power reserve indicator is situated at "4" hours. The water resistance makes up 100 meters. The changeable straps of these models are made of natural leather. You can buy them at the official dealers of Officine Panerai.
Ralph Lauren 867

The watch company "Ralph Lauren" has contributed its mite at SIHH 2012.It was founded in 1967 by famous American designer Ralph Lauren, who named his company as "Polo Ralph Lauren". The famous watchmaker pays more attention to the design, than to the manufacture. One of the first projects of the brand was issue of a watch line together with "Richemont Group", which situated in Geneva. Ralph Lauren's passion for antique cars inspired him to create new watches with dials from elm wood, similar to the panel of his private Bugatti. In 2010, the company released a limited series of wrist watches. The dial and case of these chronographs are made of gold and decorated with 58 diamonds. Making watches during a quite short period, the company "Ralph Lauren" finally took an honorable place among the manufacturers of exclusive and expensive watches.
The watch "Ralph Lauren 867", presented at the exhibition, is made in vintage style and combines classics with fashion trends of the present. This wrist watch transmits elegance and sophistication of the 20s of XX century. The model is specific for its silver-opalescent dial with black Roman and Arab numerals, classic for retro-style. The case is made in strict geometric lines and decorated with jewels. The dial is protected by sapphire glass with anti-glare treatment. The "breguet" hands make this wrist watch more like vintage. The case of 27.50-mm diameter is made of 18-carat white gold. The wrist watch is provided with the hand-wound movement "RL430", adorned with "Cotes de Geneve" vertical engraving. The power reserve – 40 hours, the water resistance – 30 meters. The chronograph is completed with black satin strap with leather lining, equipped with 18-carat white golden buckle. No doubt, the chronograph will perfectly match both elegant man and sophisticated woman. It's possible to buy the vintage wrist watch "Ralph Lauren 867" from the official representative of the company.
| | |
| --- | --- |
| | |
Ralph Lauren Safari RL67 Chronograph

Also Ralph Lauren presented a sport chronograph in art-deco style under the title "Ralph Lauren Safari RL67 Chronograph". It is based on the design of famous last year's model "Sporting Chronograph Black Ceramic", but the case of this watch is made of matt stainless steel of dark-grey color, reproducing blued gun steel. The model in round case has a diameter of 39 mm or 45 mm. The black dial is provided with white hands and Roman numerals, which are covered with luminescence. The chronograph "Ralph Lauren Safari RL67 Chronograph" is provided with Swiss automatic movement "Jaeger-LeCoultre 751/1" with 65-hour power reserve. The wrist watch is completed with olive-green canvas strap with stainless steel buckle. You can buy this men wrist watch at the company's official dealers.

Vacheron Constantin Malte 100th Anniversary Edition

In 2012, the popular Swiss company "Vacheron Constantin" has marked its 100th anniversary since the day of first barrel-shaped watch issue. The watch manufactory released the jubilee model "Vacheron Constantin Malte 100th Anniversary Edition" of manual winding, presented by a limited edition of 100 pieces. The watch is designed in vintage style, a sophisticated and elegant case emphasizes the retro-style of this chronograph. The wrist watch case is made of 950 platinum, specific to Vacheron Constantin, which highly values this noble metal and emphasizes sophisticated vintage style. The anniversary piece "Vacheron Constantin Malte 100th Anniversary Edition" is provided with hand-wound caliber 4400, which puts the hands into action. The diameter of wrist watch makes up 36,7 mm. The dial is adorned with Roman numerals, designed in art-deco style. Each of 100 models has been certified, according to new standards of Geneva mark conferment. The men wrist watches are numbered and provided with straps from Mississippi alligator leather with buckles in the form of Malt Cross' half from 950 platinum. The watch "Vacheron Constantin Malte 100th Anniversary Edition" can by acquired at the company's official representatives.
| | |
| --- | --- |
| | |
Vacheron Constantin Malte Small Seconds

Another vintage novelty from the watch house "Vacheron Constantin" is the chronograph "Malte Small Seconds". It is also made in vintage style, as well as "Malte 100th Anniversary Edition". The restrained, laconic, barrel-shaped case embodies the spirit of the first antique wrist watch of such form. The case of 36,7-mm diameter is made of 18-carat pink gold. The Roman numerals at "12" and "6" hours and hour markings are made of the same metal. The hour, minute, and small second hands at the additional dial are put into action by caliber 4400 AS from Vacheron Constantin. The new model was marked with "Poincon de Geneve" for excellent finishing and highest reliability. You can buy this fine model of Swiss wrist watches at the company's official representatives around the world.

Vacheron Constantin Malte Tourbillon

On the occasion of historical anniversary the watch manufactory "Vacheron Constantin" presented the wrist chronograph with tourbillon under the title "Malte Tourbillon". The watchmakers created a barrel-shaped movement, which duplicates the case's form. The chronograph is made of pink gold, and as compared with other novelties of the manufactory it is more massive. The watch is provided with caliber 2795, which is designed and assembled by the best craftsmen of the company. The vintage, strict and laconic dial with hour markings and Roman numerals, designed in art-deco style, is provided with the tourbillon with second hand. It is situated at "6" hours, and therefore, the axis of hour and minute hands rotation is a bit off-centered. The barrel-shaped case is made in retro style and covered with sapphire glass, opening a view to the tourbillon. The back case is also made of sapphire glass. The wrist watch is completed with the strap from Mississippi alligator. You can buy the chronograph from the company's representatives.
| | |
| --- | --- |
| | |
Van Cleef & Arpels Pierre Arpels

Specially for SIHH 2012 the popular brand "Van Cleef & Arpels" released a renewed vintage novelty "Van Cleef & Arpels Pierre Arpels". The house was founded in 1896 by Alfred and Charles Van Cleef. Initially the watch company was making jewelries, using exclusively precious stones and metals. In time the business was expanded, and in 1972 the company presented the first watch of "Van Cleef & Arpels" brand. The wrist watches from Van Cleef & Arpels are masterpieces, created by the best watchmakers. Over its long life the brand won many awards for quality, beauty and perfect watch movements.
And at the world-known fair of horlogerie the company presented the wrist watch in art-deco style under the title "Van Cleef & Arpels Pierre Arpels". This is a renewed version of famous chronograph "Pierre Arpels". Over 60 years have passed from the moment of first model issue, and this wrist watch serves as a symbol of horlogerie and sophisticated, elegant taste. Initially, Pierre Arpels created that watch for his personal use, making it most imperceptible on wrist by setting in a very thin case. The Roman numerals in vintage style are depicted on the dial. The dial is white lacquered and provided with "Van Cleef & Arpels" logotype at the center and picture of honeycombs. The men watch is available in two sizes of case: 38 mm and 42 mm from pink and white gold. The crown, adorned with diamond, is situated at "3" hours. The wrist watch is provided with "Piaget 830" movement of manual winding. The strap is made of alligator leather and stitched by hand. There is a version with bezel, decorated with diamonds. The men wrist watches of Pierre Arpels are available at the official dealers.

Baume & Mercier Capeland
The watch company "Baume & Mercier" has surprised the visitors of SIHH 2012 by a retro-novelty. The men wrist watches "Capeland" were created by likeness of one-button chronographs of 1948. The history of "Baume & Mercier" manufactory started in 1830, when Louis Victor and Pierre-Joseph Celestin Baume opened "Freres Baumes" on the west of Switzerland. In 1910, William Baume, Louis Victor's grandson started collaborating with Paul Mercier. As a result, the brand "Baume & Mercier" was created. After half a century the brand became popular in making chronographs and tourbillons. In 1963, the watch company invented its own logotype, which became a distinguishing mark of the popular brand. Today Baume & Mercier is a core of the watch department in Richemont Group, and the wrist watches of the brand are presented in over 100 countries of the world.
The new vintage wrist watches of Baume & Mercier, presented at SIHH 2012, are called "Capeland". These chronographs combine exclusive elements of design and best traditions of horlogerie. The men wrist watches with slightly curved back cases in the form of sapphire crystal remind of "Galet" pocket watch, released in the XIX century, but at the same time these chronographs are provided with a great number of renewals. Each wrist watch from Baume & Mercier is equipped with a high-accurate movement and reverse movement function. The watches are adorned with "Côtes de Genève" guilloche and Greek letter "Pi" symbolizing perfection and balance. Through the back transparent cases you can admire an amazing movement. The previous watches from "Capeland" collection didn't have very big dials, and the new enlarged black, white, and blue dials perfectly match the gilded hands (the hands of some models are made of steel), designed in "Breguet" style. The watches are equipped with straps from crocodile leather or steel bracelets. The collection "Capeland 2012" includes 13 newest vintage models. The dials are provided with two or three chronograph counters. The Arab numerals are depicted as hour markings. The date aperture is between "4" and "5" hours. The models are water-resistant at 50 meters. An excellent vintage novelty will relish the most sophisticated connoisseurs of horlogerie. One can purchase the wrist watches of "Capeland" collection from the official dealers of Baume & Mercier.