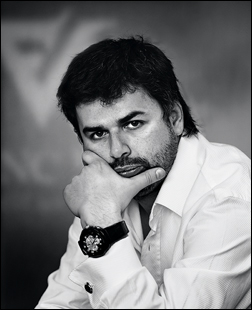 Franc Vila Swiss company was founded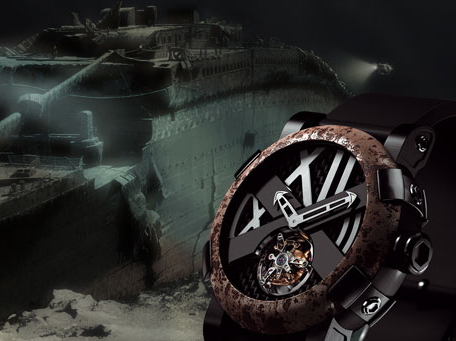 by a team of watchmakers in Switzerland in 2004, headed by Frank Vila. Speaking about his watches Vila says: "My watches are reflection of myself." His dream was to create watches that could be presented at the exhibition in Basel. And in 2006, this dream became a reality.
Each timepiece is handmade, and every detail, every form of machinery, materials that are used - are unique and developed specifically for a particular model. That's why each model affects collectors of the exclusive watches. It is impossible to imagine Franc Vila's watches, for example, without a model FV ¹ 6 featuring "flying" tourbillon, or without specially designed materials - alloys. The movements of these watches offer the highest accuracy of the time. The brand completes it's collection of original and complex elements - with one-touch up chronograph and minute repeater with gongs. In some models there is a calendar, indicator of date and phases of the Moon. It should be noted that the hallmark of Franc Vila's watches is a sapphire crystal. For the manufacturing of watches engineers are using titanium, carbon, pearl and special surgical steel, which is extremely durable and creates a sense of white gold.
Franc Vila Swiss watches brand differs in design, and all of the internal movements are covered with engraving.
Mascot of the company is a figure "8". The fact is that earlier Franc Vila acquired movements and refine them. Then, the brand had its own mechanism, called FV1. This is an unusual movement, its shape resembles the form of the watch case. Masters wanted the design to be perfect, from the dial to the back case. The result is a unusual movement, which resembles the design of the dial and the watch - eight-shape.
Another invention of a special mechanism for «Absolute Isolated Sound System», which is designed for the frequency of beating a gong. The company cooperates with Franc Vila BNB - a group of independent watchmakers, who created the repeaters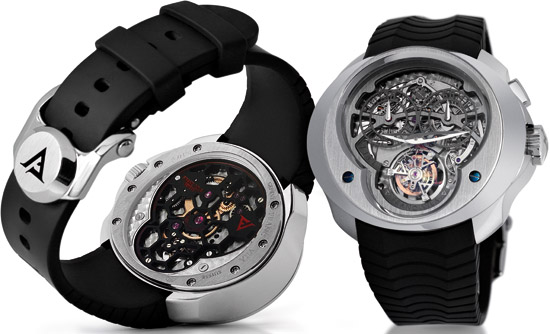 and tourbillons for companies such as Franck Muller. For a swiss watch company Patek Philippe, they created repeater with cathedral gong and tourbillon with ten-day power reserve.
The company released Monopusher chronograph with one button. They are noted for the fact that all details of the movement of chronograph dials are located at the top rather than at the bottom of the clock mechanism. You can observe the work of the tourbillon and chronograph.
Franc Vila watches can be divided into:
1. Sport - a collection of Grand Sport,
2.Complication - a collection of Haute Horlogerie,
3.Original material - a collection of Special Surgeon Stainless Steel,
4.Watches with diamonds - a collection of Haute Joaillerie.
The brand is known in many countries. Franc Vila are watches for those who confidently stride through life and enjoy every day.