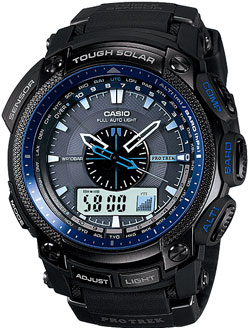 The company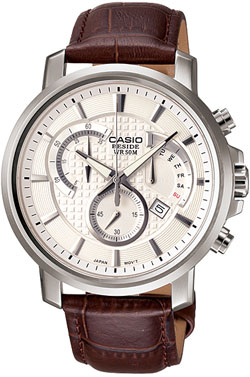 Casio is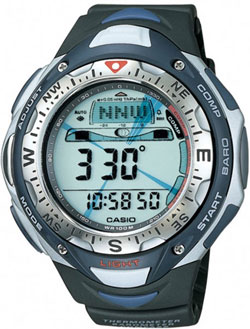 one of the most famous and successful companies in the world. From this company began the history of digital watches. Casio was the founder by Tadao Kashio. He was born in 1917 in Japan and started his career in one of the factories of Tokyo as a simple turner. After the war, he set up his own company, which he named Casio Seysakudze. Direction of the company was ambiguous. It produced a variety of things, ranging from light bulbs and ending bicycles.

Employees of the company from the beginning were engaged in new developments and inventions. In 1954 a brother of Tadao - Toshio Casio invented an unusual mouthpiece that was soldered to the ring. This device is allowed to smoke a cigarette to the end and was extremely popular among the working class. Income that was received from the sale of mouthpieces, was used to develop the first electronic calculator. This discovery was quite large and very much like a modern calculator. In 1957 were released the electronic calculators for sale, and the company was renamed as Casio Computer Co. Ltd. The company Casio has become the first manufacturer science and personal mini-calculators in the history.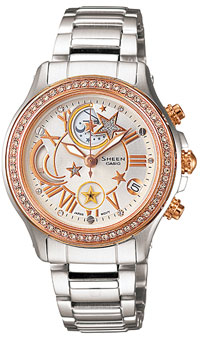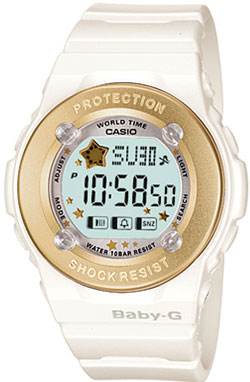 In 1974, the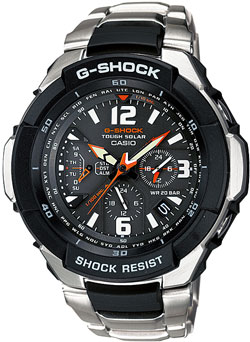 founders of the company Casio has expanded its activities and began to produce the first electronic watch Casiotron. This example has LCD display and indexing functions of minutes, hours, seconds, and automatic calendar. Next watch model appeared in 1983 and immediately became a worldwide success. Today Casio G-Shock is one of the famous and desired watches in almost all countries of the world. Its main difference is the shock-resistance and high strength. Each unit of watches is tested and placed in various extreme conditions. Casio G-Shock watch has a bright design and is made of high quality rubber, plastic, steel corrosion-resistant and durable sapphire crystal. In addition, the watch mechanism is located in a special frame with polyurethane dampers, and the case back is perfectly protected the watch from the pollution of air and moisture. Later, the company Casio has created and released a watch with address book, and calculator watch and also ultrathin model Pela, its thickness is only 3.9 mm. Casio watches are divided into 12 main collections. Among them are mentioned very durable G-Shock, which include women and youth series and G-ms Baby-G, ProTrek, which are designed for active lifestyles and Sea-Pathfinder - watch for deep divers. Sea-Pathfinder has many additional features: barometer, thermometer, depth gauge and compass. Oceanus series is presented an analog watch with alarm and depth gauge. It has high strength and waterproof. Casio Lineage is a line of composite and analog watches made of titanium. Casio Beside includes classic models, and Sheen – is an excellent ladies watch with a sleek design. Today, the company Casio has no equal in electronics or in watch making.