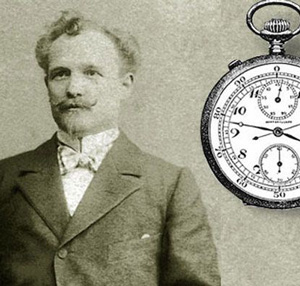 The Swiss Breitling watch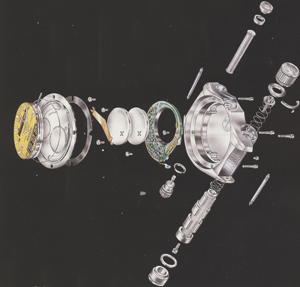 company was established by Leon Breitling in 1884, in Saint-Imie city. In 1915 the company under the leadership of his son, Louis Breitling-Gastone, launched the first wristwatch – a chronograph, and continued to work in that direction. In 1923 just in the factory of Breitling, the movement, allowing to reset a stopwatch and to start again by pressing the button, was created. And in 1934 the function of a stopwatch was added to chronographs. Comfort, precision and specific functions have made Breitling watches to be the most popular wristwatches among pilots of the First World War and after it. In 1936 the company was an official supplier of chronometers and other time measuring instruments for the British air forces, and in 1940 for the USA air forces. In 1950 Breitling watches were required by the personnel of many international airlines.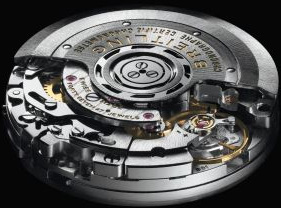 In 1942 the legendary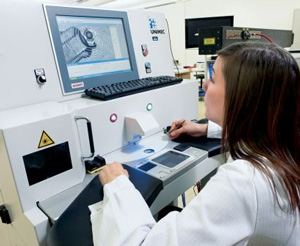 Breitling Chronomat model appeared. It was the first watch with a moving circular scale around the dial. In 1952 the Navitimer watch was released. It was outfitted with a so-called "navigating counter" allowing pilots to calculate the flight time. At once this watch became the most popular among professional pilots. In 1962 the 24-hour chronograph called Cosmonaute was launched. The astronaut, the second American been in the space, Scott Carpenter, was wearing that watch. When the era of quartz watches started in the world, Will Breitling, the founder's grandson stopped the watch production. In 1979 the Breitling company was bought out by Ernest Schneider. He did nothing concerning the company's operation, to start producing plastic quartz watches, and classical "winged" philosophy, and left all as it was, but already in 1984, launched the new watch, first after the company's sale and called it Chronomat in honour of the legendary model of the past. Under the leadership of Mr Schneider the company went through the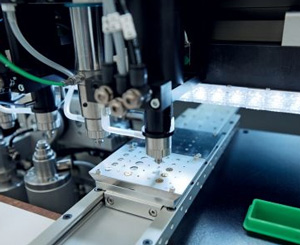 "quartz boom"
without any loss and due to demand on mechanical wristwatches tried to produce its own quartz timepieces. They were the Aerospace watch launched in 1985, Emergency in 1995 and B-1 in 1998.
Nowadays the Breitling company is one of the most vivid and outstanding companies of the Swiss watch industry, a member of leaders in the watch market and constantly studies research and launches new models of watches. There are four Breitling collections: Breitling Navitmer (the Navitimer, the Cosmonaute, the Montbrilland and the Chrono-Matic watches), Breitling Windrider (the Chronomat, the Cockpit, the Starliner and the Blackbird watches), Breitling Professional (the Emergency, the Aerospace, the Airwolf, the SkyRacer and the Co-pilot) and Breitling Aeromarine (the Avenger, the Superocean and the Colt).