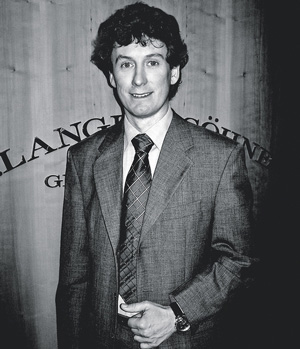 The "honey-coloured gold", created by A. Lange & Söhne craftsmen in 2010, became a real sensation in the watchmaking world.
The new alloy consists of gold, manganese, zinc and silicone. As A. Lange & Söhne technical director, Tino Bobe states, the company's experts set a goal to create a new material, that would be close to argentan (also called the German silver) in its physical features. Argentan (Neusilber in German) is the alloy of copper with 5-35% of nickel and 13-45% of zinc. "The German silver" is characterized with corrosion resistance and increased durability. The new alloy is almost twice as firm, as the other gold alloys (the Vickers pyramid number is within 300-320). You can scratch yellow gold with a simple baubee, but "you'll have to arm with a good steel knife to scratch the new alloy", Tino Bobe says. The new alloy has a honey tone, that's why it was called the "honey-coloured gold".
There was a good occasion to start using the new alloy. The same year A. Lange & Söhne manufacture was celebrating its 165th anniversary, in commemoration of which the brand produced the anniversary "Homage to F.A. Lange" trilogy, including the limited edition TOURBOGRAPH "Pour le Mérite", Lange 1 TOURBILLON and the 1815 MOONPHASE watch series in "honey-coloured gold" cases.
The watches, made of unique materials, are a good investment due to their rarity. Many watch companies nowadays experiment with new materials, for example, Hublot, Harry Winston and Zenith.
Hublot company has created a new material, based on titanium, tantalum, ceramics, carbon, rubber and other "eclecticisms", Harry Winston has created zalium – an aerospace alloy, outstripping titanium in its durability.