Giordano Mozzi and Stefania Biacca with Nicolis Museum's Lancia Astura Mille Miglia of 1938 have been awarded the first edition of Summer Marathon - Cuervo y Sobrinos, international classic regularity race for vintage cars, wich was held this week in Bormio.
Three days that saw the teams competing in historic mountain passes: Stelvio, Tonale, Aprica, Foscagno and Forcola in a race of 600 kilometers and with 70 time checkpoints, in a succession of stunning scenery and special tests.
At the start of this first edition nearly 50 competitors, including many foreign participants, at the wheel of exceptional cars, great success for this first edition of Summer Marathon, wich was already annunced by the prestige of many drivers who were pesent, representing the classic
regularity elite, but also from the beautiful cars present at the start.
A race that has developed over three days, on a trip deigned in the technical part by Scuderia 3T of Cremona, while the rest of organization was edited by Adamello E20.
A very tight race, because the difficulty of alp passes, either because of the adversity of time checkpoints, this has certainly affected the race, wich was virtually decided in the last time trial.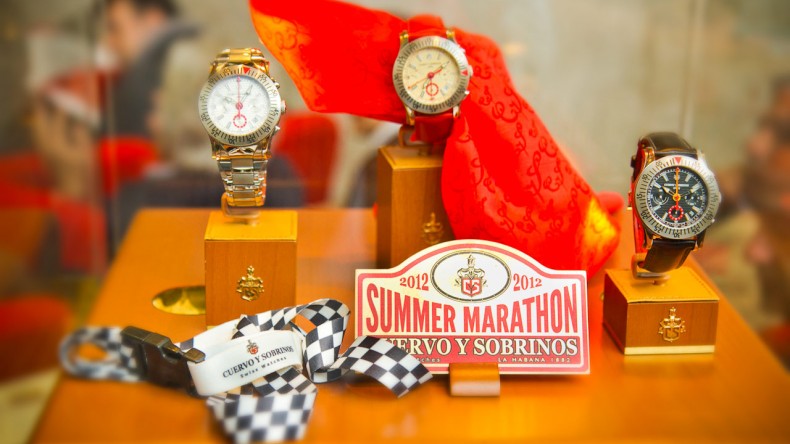 Cuervo y Sobrinos watches
In fact, at the departure of the last day of competition, there was four crews still battling to win the race, and it has finally emerged victorius Giordano Mozzi and Stefania Biacca.
At the end of the event, during the awards, there's enthusiastic pilots and insurance from them to be there for the next edition.
INTERVIEW WITH GIORDANO MOZZI:
"A fantastic race – tell us the winner – with beautiful landscapes and very challenging time trials. Scuderia 3T has certainly drawn a tought race, just look at the average penalties, really high, but this this has made interesting the competition, that I was able to win at the last test.
It's always nice to win – continues Mozzi – but put his name to the first edition has certainly a special charme.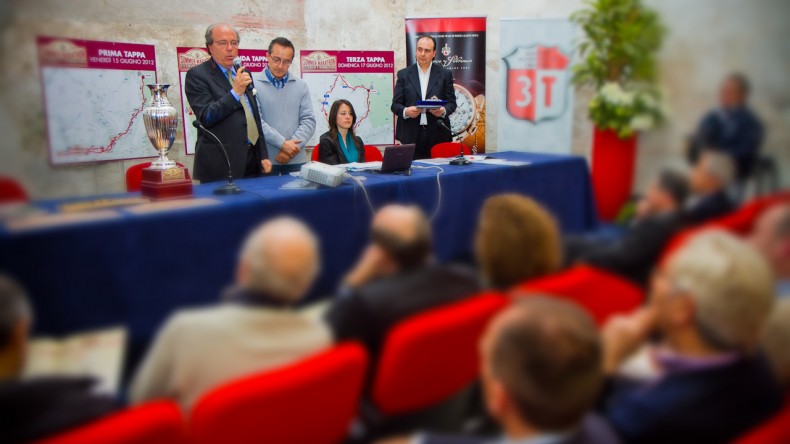 Interview with Giordano Mozzi
I had no doubt that the organization was at the best, everything went as I had imagined, perfect hospitality, perfect race, magnificent scenery and certainly a race that already at first edition it has achieved an important place, an event destined to grow and certainly those who did not come they don't know what had lost."
Official site of Cuervo y Sobrinos watches.
press-release
19.06.2012