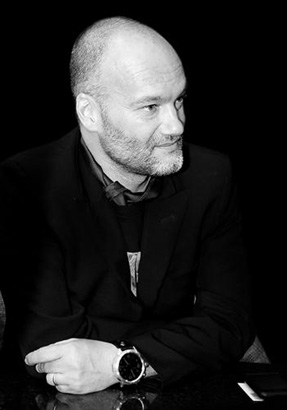 Italian wristwatches Welder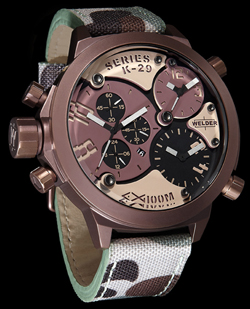 is a kind of projection a future in present. Their futuristic design is inspired by dreams about future, in which a man will have ability to travel not only in space, but also in time. Wristwatches Welder are differ from well-known brands with huge history, which are based on own experience and traditions.
In creating of its original collection Italo Fontana, who has the brand U-Boat, participated. Addictions of Italian designer very obviously affected on image of wristwatches Welder. It has massive sizes: diameter of the smallest case in line (K25) is 45 mm, the biggest cases - K29 – are 53 mm. Wristwatches Welder are equipped with rubber straps, it has dials with big numerals and massive hands, making easy to read. It was made from durable mat steel, water resistance is up to 100bar. Watches of Welder brand have bright industrial image, which attracts brave and independent men, who prefer practical and multifunctional, but style and original things.
The most bright detail in Welder image is layered three-dimensional disk, complicating design of the dial and contrast of colors, thanks to which, these wristwatches immediately attract attention. Amazing experiments such as fixing one of additional dial on the side of the case of watches near crown. Besides, Italo Fontana experimented with the case form – besides classic round cases, the Welder line has rectangular models.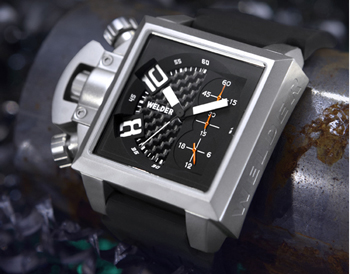 These Italian watches will look perfect on women's wrist. Rich color palette will let to perceive it as stylish accessory.
These Italian watches costs expensive, but they are more democratic then U-Boat. Gossips are joking that Fontana made a budget variant of his first creation. Otherwise, brand Welder has its own style and philosophy.
Wristwatches of this brand ought to become commissure of the future and present, time and space. Such accessory will be relevant in extreme situation (in crusade or during sports), and in fashion party. These watches are for young and brave. They express the fusion of strongest emotions and feelings. Wristwatches Welder are connection of shock emotions, technical progress and industrial beauty.