Laurent Ferrier, having worked over 37 years at the famous Patek Philippe factory, with his son Christian decided to start their own business to produce exclusive watches and called their brand Laurent Ferrier Genève. Their first work was the Galet Classic Tourbillon Double Spiral, the model underlining freedom, quality and precision. Their watches reflect traditions of Swiss watchm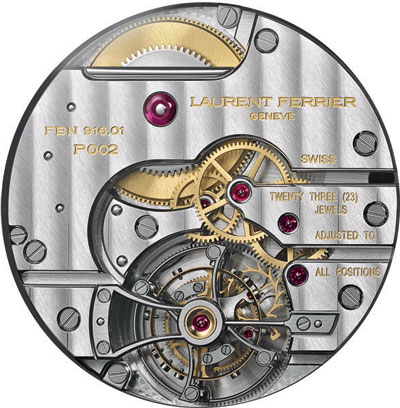 aking workmanship going to the future. They are created according to requirements of watch classic without excess in an understatement style. The first exclusive of the new brand is Tourbillon Double Balance Spring made together with La Fabrique du Temp. The model is made according to traditions of watchmaking workmanship and with modern technologies combining past and present. The watch requires much of manual work with different decorations. Tourbillon cages of watches can be seen through the sapphire back case. Thanks to it, masters managed to demonstrate the lightness of design. Double spring of balance wheel of manual winding is the exclusive movement of Laurent Ferrier, having the idea of two inverse springs of pendulum. This device allows a movement to average Earth's gravitation keeping the centre of gravity of the balance on its axis. Two tourbillon cages installed one under another, reduce in the opposite directions compensating th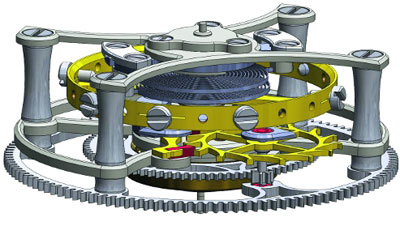 e potential gravitational error. The principal feature of these watches is maximal precision.
The watch Laurent Ferrier Genève Galet Classic Tourbillon Double Spiral has the 41 mm case made of yellow or white gold, the white enameled Grand Feu dial or the black onyx dial. In 2010, at the Geneve Watch Grand Prix this model received title of the best watches for men. The company took part in the GTE 2011.
These watches are perfectly fitting people knowing true values as well as preferring ageless classic.
These watches will reflect fine a delicate taste of their owner.