After two years of hard work, through the development of entirely new material and application of innovative technologies the Swiss watchmaker Laurent Ferrier in the current 2012 year has introduced its new caliber Galet Micro-Rotor. In creating of the caliber the masters of the company have used the idea of "natural" anchor trigger, which was first created by A.-L. Breguet.
The new caliber Galet Micro-Rotor is a perfect example of fine handmade. This is the first caliber with a unidirectional micro-rotor with a dog-guard, automatically adjustable dual descent with a direct impact on the balance wheel. This is a modern interpretation of old concepts, opening new possibilities.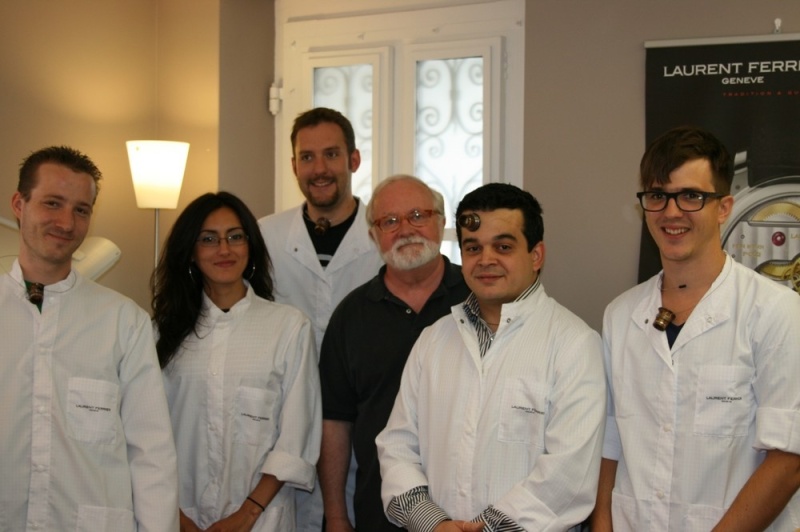 Laurent Ferrier with his team
The new silicon descent with the direct momentum - for a two swings of momentum - located directly on the balance. The main rotor is made of 18K gold and decorated with an elegant guilloche, the micro rotor is built with unidirectional winding. Off-centered, it is installed on the main plate between the axles and axle is mounted on two rubies. This arrangement provides a maximum stability and reduces the thickness of the mechanism itself, which here is only 4.35 mm. The mechanism consists of 186 components, has an 80-hour power reserve and the carrying frequency of 21,600 vibrations per hour.
Finish of the caliber is exceptional. Bridges are decorated with a Côtes de Genève pattern, the main plate is finished Perlage. The screw heads are polished, spokes of a wheel are beveled, and the inner corners of the balance bridge are finished with hand-engraving tool.
To buy the watch on the base of the new caliber Galet Micro-Rotor will be available through the official representatives of Laurent Ferrier.
Official website of Laurent Ferrier watches.
Written by Lucy Vuiton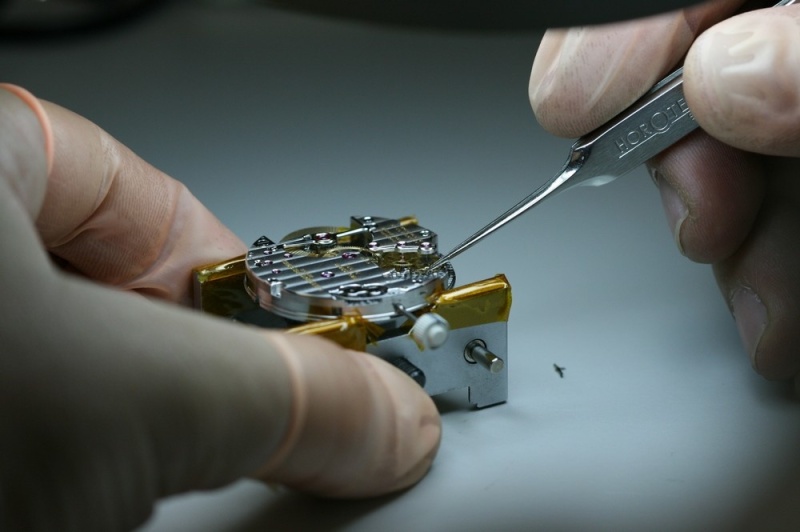 Caliber Galet Micro-Rotor assembly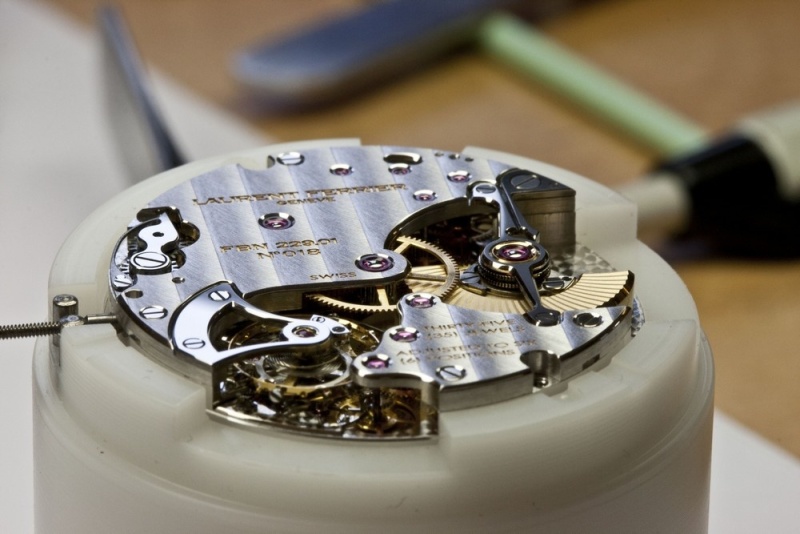 Caliber Galet Micro-Rotor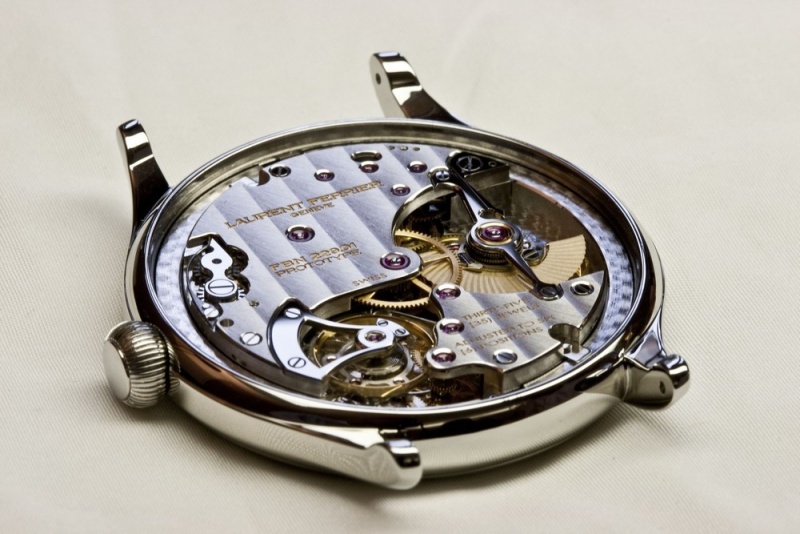 Caliber Galet Micro-Rotor
16.06.2012