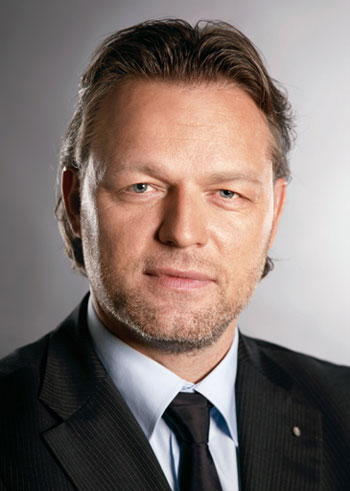 Hanhart watch company was founded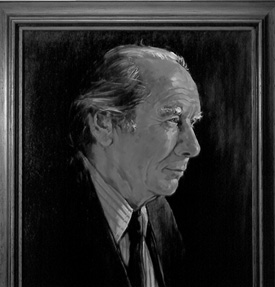 in 1882 in Switzerland, but it still remains a small watch company. This brand is very pupular in Germany, as the company is headquartered in this country. But despite this fact, Hanhart is considered to be Swiss watch company.
Johann Adolf Hanhart was a founder of the company. He established a workshop not far from Schaffhausen. In a year the watchmakers created just a few watches. Then in 1902 Johann Adolph moved to Schwenningen. At that time, wrist watches were not in use, so, Hanhart company produced only wall clocks. And in 1924, the company manufactured the first Hanhart mechanical watch with a seconds counter. Since these watches were affordable, the brand became widely known.
In 1934 Hanhart released the first pocket and wrist watch, and in 1938 the company produced its first chronograph, that could be operated by pushing just one button.
It is worth saying, that the history and the fame of Hanhart brand has always been known in Germany, though the owner was from Switzerland. We can say that Hanhart is a German watch company with Swiss history.
Hanhart gained its fame after some time, when it had released its chronographs for pilots and seamen. But in the end of the World War II, the French occupied the company's workshops and a great part of Hanhart's equipment was taken to France. Only in 1947, the son of Johann Adolf, resumed his father's business. Again, a watch with a seconds counter was released, and in 1948 the famous Admiral Chronograph was produced. And after three or four years, Hanhart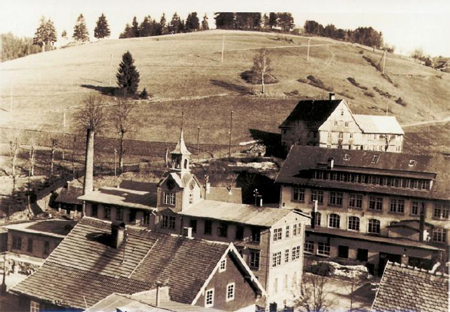 became a leading company producing the chronographs with seconds counters.
In addition, one of the most recognizable elements of Hanhart's house style is a red crown of a second counter. There are two stories that tell us about this interesting element. The first more romantic story is about a pilot's best girl. The matter is, that during the war all the pilots had to stop their chronographs at the moment when the plane took off. It was nessessary for controlling the flight time and the quantity of fuel. Every pilot knew when he should turn back to get to the airport safely. And the pilot's girl dyed the chronograph's button red, so that her boyfriend always remembered her.
The second story tells, that the red button was a helpful element that prevented the pilots from accidental pushing it being in the air. And as the wrist watches were hidden under the sleeves of jackets or under the gloves, the pilots were able to see such a bright red button.
Since 1938, the red button was on all of Hanhart watches, no matter what the material a watch was made of. Thanks to this button, Hanhart watches are now recognizable throughout the world. It even has its own specific location, on the top of the right side of the case.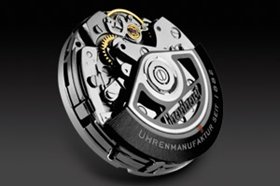 In 2003, Hanhart company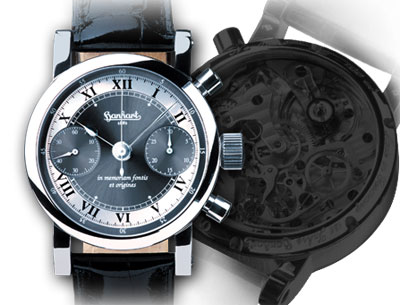 released a new Primus chronograph, and then three new watch collections: Primus Pilot's Chronograph, Primus Racer's Chronograph and Primius Diver's Chronograph.
The company does not release women's watches, but manufactures only men's models. And as these watches are rather large, the watchmakers make a strap mounting moving. In this case, one can wear Hanhart watch on the wrist of any size. In addition, the company has never produced classic watches. It's also worth mentioning, that all Hanhart watches have their serial numbers, the dials are covered by a sapphire crystal, and the brand's own movements are housed in the watch cases.
Hanhart timepieces are sports watches. They are chosen by people who love to travel and who want to have something unusual.