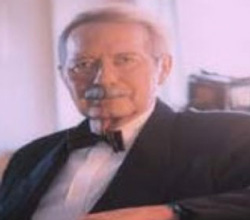 One of the leading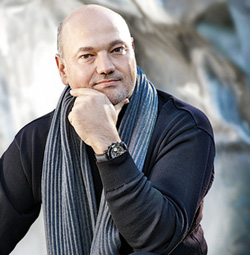 companies, producing jewelry watches, Century was founded in 1919 in Switzerland. The company was founded by Pascal Klingenberg, but the company became famous thanks to the son of the founder, the genius of watch making Hans Klingenberg. He embodies the reality such watch projects that can be imagined only through vivid imagination. These projects have crossed the edge of imagination and materialized in the products of genius watchmaker Hans Klingenberg. His dream was to create watches of whole-precious stones. After much searching, he invented a system of "Megalith", by which it was possible to produce the watch from a single sapphire, without damaging the stone. Hans Klingenberg contributed to the development of the watch making art. Now company is managed by his son - Philip Klingenberg. The brand annually produces 12 thousand watches and it won the markets of Europe, Asia and America.
The watches Century hit by variety of different shapes and colors. They are equipped with Swiss movements. In the manufacture of models is used sapphire, diamond, platinum PT950, gold 18ct, natural pearls and stainless steel. Bracelets of the watch Century are made of precious metals, case back and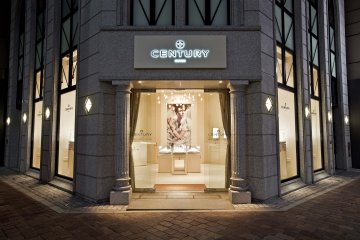 the front side of the case, between which mechanism is located, have chemical merger, and thanks to it they have acquired look of solid sapphire. Dial of the watches is striking for its unique shape. The cases are cut out from one solid block of sapphire, followed by a process of cutting being done by hand. The number of faces ranges from 6 - 220. This work, which requires patience and care, lasts longer than a month. Such a method has never been used before; it is the invention of Hans Klingenberg. Water resistance of these watches is up to 100 meters. They are assembled by hand.
The brand symbolizes horology. The production of this brand has its unique character and it is created for people with pure taste. The watches Century are presented in three main lines: "Master Imperial", "Precious Elegance" and "Contemporary Timepiece".
One of the most famous models of Century is the model EMPIRE. This model was released in 1988. This model was chosen as the symbol of the company. The watch case is very unique and
In the watches of the line Grace are used 341 diamonds, 9 transparent sapphires and 18 carat gold. The watch is equipped with Swiss quartz movement. The case is encrusted with 164 diamonds. The wrist watch Century is the creation of jewelry art. You can buy watch Century from official dealers of the company Century.