Known company Century, inspired by the image of the bird that is the embodiment of the desire to the free flight, has released an unusual watch Wings of Time. When you open the dial, it seems that the gracing bird soars skyward.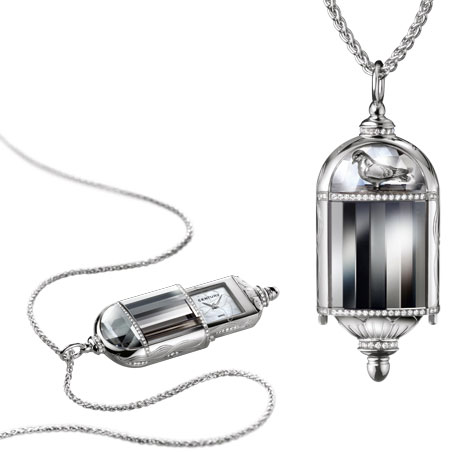 Wings of Time watch by Century
To create this exclusive novelty, the best masters of the company worked enough time to put into it the knowledge and boundless imagination. The Wings of Time watch is a magnificent golden cage, made in the style of Al - Deco. An unusual cage has 4 windows of faceted and hand-polished sapphire Century - the legendary material, which was "born" in the studio of the company. Facets of the transparent dome open the silhouette of a bird, made of gold, hand-engraved with feathers.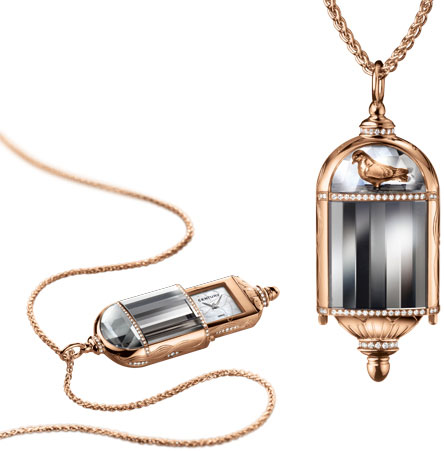 Wings of Time watch by Century
Bird's cage is decorated with diamonds. One movement of the hand and the watchcase with the original dial slides from the case. A "living" in the cage the golden bird disappears as mysteriously as if she were not there. But after a moment she spread her wings, floating on the dial of a perpetual running the hour and minute hands. The original design of the Wings of Time watch with the golden bird creates a sense of freedom. After all, the idea of creating this usual watch brings the call to freedom and happiness.
The excellent novelty Wings of Time by Century is available in cases of 18-carat white or rose gold.
Official site of Century.
Written by Angel
29.10.2012