In December 20, 2012, Chanel has opened its first store in St. Petersburg in the building of the gallery "Nevsky 152" on Nevsky Avenue. The author of the new boutique project - the well-known New York architect Peter Marino, who became famous as the creator of a series of show-rooms for famous fashion houses such as Dior, Chanel, Louis Vuitton, Giorgio Armani, Calvin Klein, Ermenegildo Zegna, and others.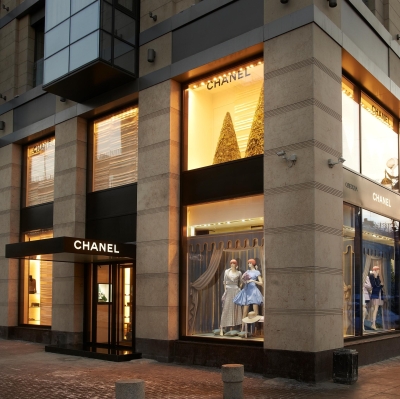 First Chanel boutique in St. Petersburg
The total area of the new Chanel store is 200 square m. There are two entrances - the external input from Bogie Lane, with a porch and a black granite from the shopping mall. The first input leads visitors to the department of bags and accessories, followed by department of watches. One of the walls of this department is decorated with gold-plated handmade. Shoe department is connected with seating pret-a-porter. Finishing of portals, leading to the department of clothing, simulates the classic stitch of the "2.55" bags.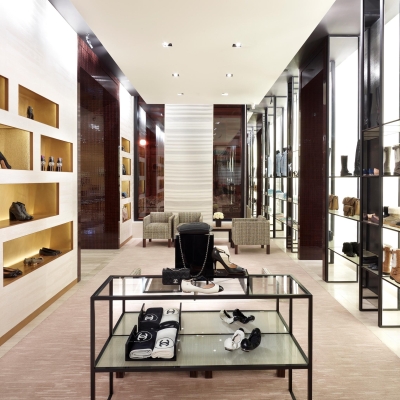 First Chanel boutique in St. Petersburg
Thanks to carefully chosen furniture, wallpaper pearly shades, beige and black handmade carpets made of wool and silk with a pattern simulating the tweed, the designers managed to capture the atmosphere of Chanel's Paris apartment.
Official site of Chanel.
Written by Angel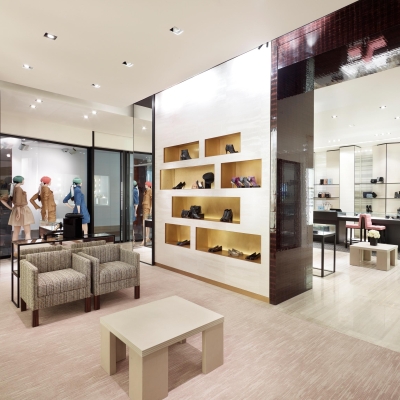 First Chanel boutique in St. Petersburg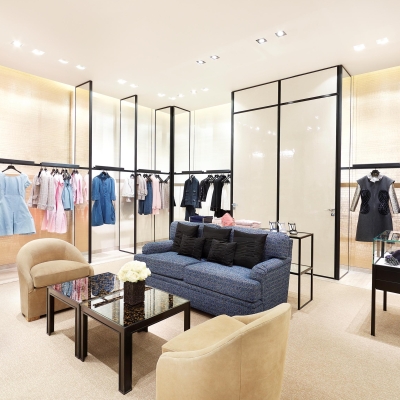 First Chanel boutique in St. Petersburg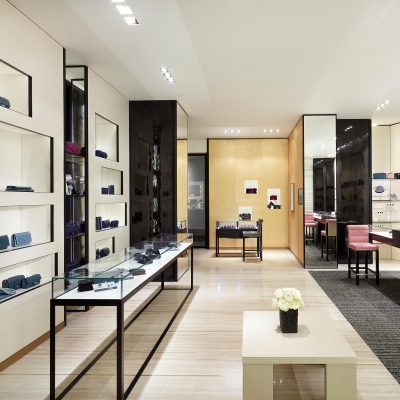 First Chanel boutique in St. Petersburg
26.12.2012