Information watch portal montre24.com presents to all lovers of fine watch making and lovers of original watches an exclusive video clip of the famous Italian watch company Anonimo Firenze, which kindly opened the door of its pavilion at BaselWorld 2012. BaselWorld exhibition – is one of the most striking and important events of complex watch and nice jewelry world, which each year brings together a huge number of watch and jewelry companies on vast territory. It is not just a regular exhibition of new products, but exhibition - fair, during which visitors can purchase their favorite watch or jewelry piece directly from first-hand. BaselWorld – is a unique opportunity for all participating companies to demonstrate all their luxury watch and jewelry creations in the most favorable light, and to the very large number of visitors: general public of amateurs, professionals, distributors, partners and potential customers. It is here where every brand tries to draw attention to their product by decoration of the pavilion: somebody's halls are buildings of several floors, while others are limited to a modest space in which the main decoration is their watches. The pavilion of Anonimo Firenze – is a fairly modest in its design, but with a twist that is inherent to the Italian taste: the main decoration of the pavilion began the Italian watches Anonimo, which are distinguished by their recognizable design and high quality for a fairly reasonable price.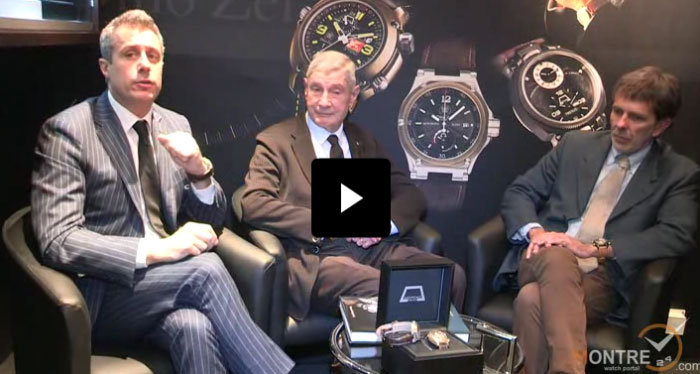 The young Florentine watch company Anonimo Firenze, founded in 1997 by entrepreneur Federico Massachesi, can boast by its own innovative development, using advanced technologies and new concepts that are skillfully translated into Italian watches Anonimo. The key to success of Anonimo Firenze watches is a constant striving for excellence, maintaining the high traditions of the Florentine and the use of high technologies. At the annual exhibition o BaselWorld 2012 an Italian company Anonimo Firenze introduced its interesting novelties, which certainly deserve the special attention. The first presented model was Anonimo watch, developed in close collaboration with the legendary Dino Zei. The model Nautilo is presented in bronze design. The dial is made in a fairly minimalist design that makes it more convenient to use. The quality of this watch, in addition to the used materials, is provided an automatic mechanism made in Switzerland, work of which can be seen through the small window on the case back. This bronze wrist watch in combination with the steel has produced in limited edition of only 200 pieces. The next presented model has also become a bronze wrist watch, developed in close collaboration with the legendary Colonel Dino Zei. This bronze watch is presented with an interesting case incarnation. The main feature of this model is the use of bronze, which in contemporary watch making is quite rare. However, its clever use gives a watch peculiar zest, recalling vintage watches of past eras. At the presentation of these models was presenting Dino Zei, who had led the well-known company Officine Panerai for 25 years. Next were presented three lines of Anonimo watches: Professional, Military and Sports line. Sports line includes small watches for various sport activities such as diving or sailing. Models of this line are made in a very interesting combination of different materials and treatment, such as steel case, covered with a black matte treatment Drass, which creates the impression of carbon coating. The dial and bezel of Carbon Diver Drass watch, in their turn, are made of carbon fiber. This model has released in limited edition of 300 numbered pieces. Carbon Diver Drass watch is equipped with high-quality Swiss made automatic movement. The second model of sports line – wrist watch Diamond Diver, which bezel is encrusted with 63 white diamonds. This ladies watch is presented with a red dial, which stands out of the entire look of white diamonds and watch itself. Italian watch Diamond Diver has released in limited edition of 100 numbered pieces. Various color variations of the new Diamond Diver watch are available.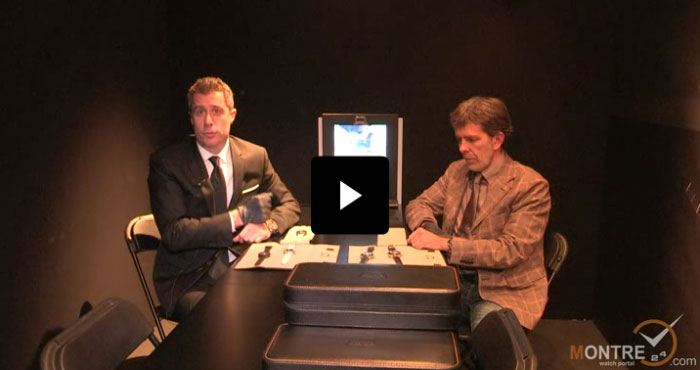 The first model of professional line has become an Italian watch Professionale Chrono, made in two versions: with steel and titanium case and with gold case. Both versions are presented with a black steel bezel, which stands out against the background of watch. Professionale Chrono watch is highly waterproof. The model Professionale Chrono is presented in limited edition of just 100 pieces.
Military Series includes a model, which like all watches of this series has a distinctive feature - the crown is located at the bottom of the case. This patented protection system protects the crown of its random motion. The model has produced in limited edition of just 100 pieces.
Team of montre24.com has prepared an interesting material with which you can clearly see the novelties of Anonimo presented at BaselWorld 2012 by clicking on the following links - http://montre24.com/video/97/, http://montre24.com/video/98/ and http://montre24.com/video/99/.
Official site of Anonimo Firenze watches.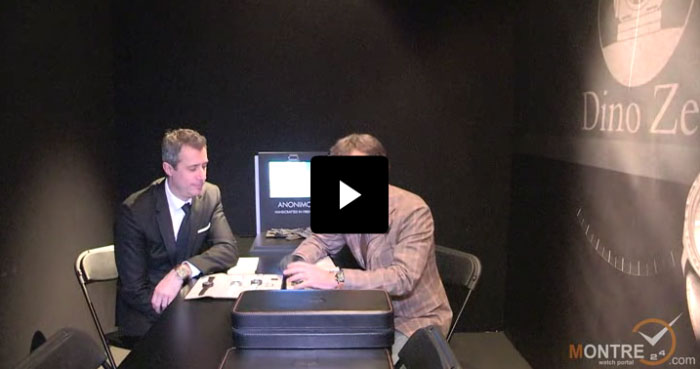 06.04.2012