| | |
| --- | --- |
| News of Montre24.com: exclusive video of Anonimo Firenze | |
Informational watch portal Montre24.com provides a unique opportunity to fans of the complex and amazing watchmaking who monitor its latest trends, innovations and ideological incarnations, make acquaintance with the magnificent novelties of Anonimo Firenze, presented at GTE 2012. At the annual exhibition GTE 2012 the Florentine company has introduced its new models, in which is easily recognized the "genetic code" of Anonimo Firenze watches: a massive cushion-shaped case, concise design of the dial, large digital markings, unusual design of the crown (The Crown Vanishing Locking Device), which provides maximum water-resistant and eliminates the possibility of accidentally changing the position of hour hands. Montre24.com presents to all those who are unable to visit the exhibition GTE 2012, exclusive videos http://montre24.com/video/83/, http://montre24.com/video/84/ and http://montre24.com/video/85/, in which are presented the novelty of Anonimo Firenze.
Geneva Time Exhibition - one of the most important events throughout the watch industry. The exhibition is held annually in the Swiss city of Geneva. The main purpose of GTE is to create excellent conditions for the watch manufacturer to sell their products. GTE - a great opportunity for many watch companies, and this year already for independent watchmakers, to acquaint the general public and professionals with their latest creations, innovative achievements in the field and to share new ideas. The annual watch exhibition GTE presents the best works, which are the epitome of high watchmaking art, craftsmanship and splendor.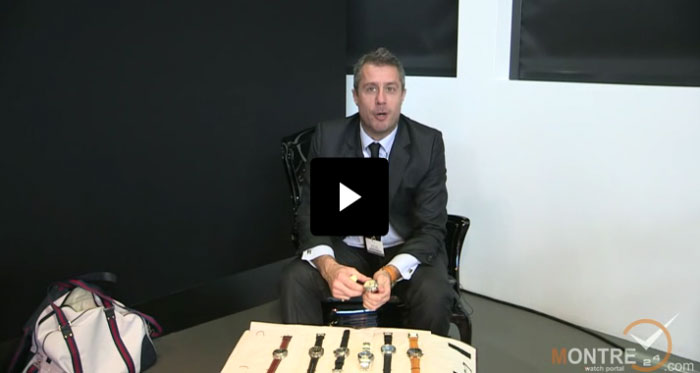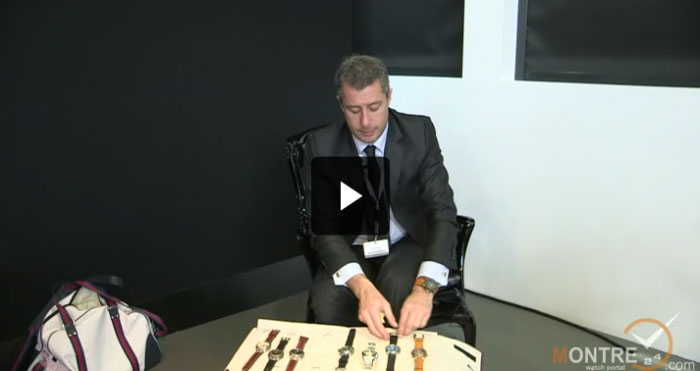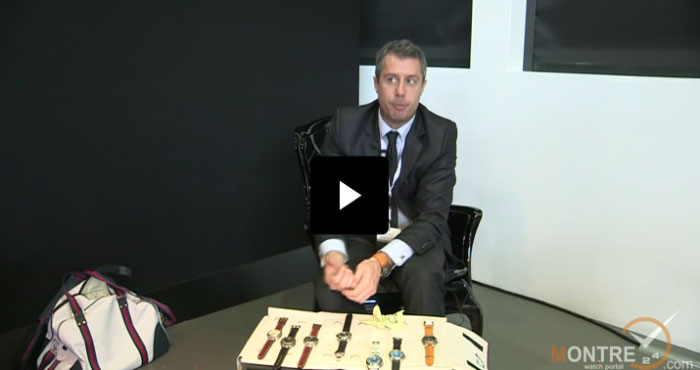 07.03.2012
New Diver's Watch by Anonimo at BaselWorld 2012
Continuing to develop a line of diving watches, the company Anonimo has released a new model Professionale Crono Oro for professional divers and snorkelers. The novelty was presented at the annual exhibition BaselWorld 2012.
19.03.12 Comments(0)

Anonimo Firenze Dual Time Drass Watch at BaselWorld 2012
The watchmaker Anonimo, known in the watch market as a producer of practical and functional units of time, this year at the annual exhibition BaselWorld 2012presented a watch with a rather complex structure - Firenze Dual Time Drass (mod. 2029).
18.03.12 Comments(0)

Presentation of the Women's Watches by Anonimo at BaselWorld 2012
The young Florentine company Anonimo, known for its practical and functional watches with brutal design, celebrates in 2012 its 15th anniversary. In honor of the anniversary was launched the first women's watch - Diamond Diver, designed for water sports enthusiasts.
14.03.12 Comments(0)

San Marco Bronze Watch by Anonimo at BaselWorld 2012
In 2012, at the annual exhibition BaselWorld the Florentine company Anonimo has introduced a new version of the San Marco watch, named in honor of the battalion that protects Venice during the Great War.
13.03.12 Comments(0)

New dial colors of the watch Militare Vintage by Anonimo
The famous Italian watch company Anonimo in September 2011 has expanded the collection Militare Vintage by models with two dials of black and parchment shades. The line Militare Vintage - a tribute to the days when the first military watch became.
19.09.11 Comments(0)



In 1997 in Florence the entrepreneur Federico Massacesi founded Anonimo. Masacesi's goal was to create unique Italian watches and to stay true to watch making traditions at the same time. And due to Italian company producing high quality mechanical timepieces, he became famous. As a result of torments and hard work, Anonimo realizes its aim in 2008. Speaking about its watch quality, Florentine company underlined that it produced 10 watches for 10 years. It should be noted that the brand's name has not been chosen by chance. This word, meaning anonymous, underlies a philosophy o...
Detailed information Anonimo Firenze