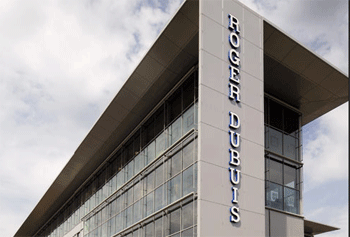 The ROGER DUBUIS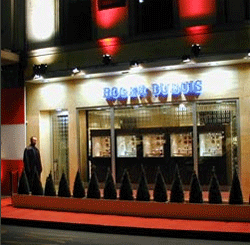 watch brand is one of the most popular and fast-growing brands in the world. The official year of the foundation is 1995. The founders of the watch manufacture are Carlos Dias and Roger Dubuis.
Roger Dubuis started his career in 1950 as a master in the watchmaking shop. In 1980 he opened his own repair and restoration watch-shop. In 1993 Carlos Dias, a collector of wrist watches and a watch expert, decided to found his own company. Originally it was called "SOGEM".
In 1995 Roger Dubuis together with Carlos Dias began to develop their own line of men and women wrist watch models.
In 2001 the industrial complex was established in Geneva – the watch manufacture "MEYRIN". In 2005 the full cycle manufacture was created, it means that the company deals not only with the final assembly of the watches but also with the production of all components and details of movements, up to the balance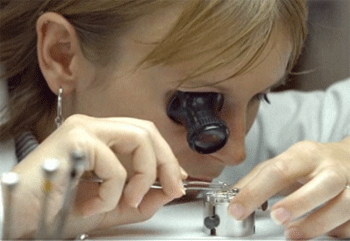 and screws. 500 employees work on the manufacture and it produces only 2,000 watches per year. The highest quality of the watches is reached by the most careful treatment of the movement's details. Swiss watchmakers are working on a single item almost three months. Tourbillons and other watch movements of the brand are marked with the Geneva Seal.
The principle of the watch brand ROGER DUBUIS is the innovative design within the current trends and the exclusiveness of the workmanship's highest quality. The ROGER DUBUI watches combine the accuracy and sophistication. In 2002 the unique watches, decorated with enamel (the watch line "MuchMore"), are created. They are the real Piece of Art.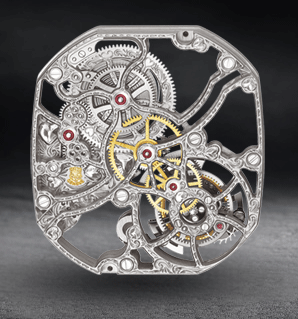 The ROGER DUBUIS watches are produced in the following collections:
- ROGER DUBUIS Hommage
- ROGER DUBUIS Simpathie
- ROGER DUBUIS MuchMore
- ROGER DUBUIS TooMuch
- ROGER DUBUIS FollowMe
- ROGER DUBUIS GoldenSquare
- ROGER DUBUIS Excalibur
- ROGER DUBUIS EasyDriver
- ROGER DUBUIS KingSquare
Since the ROGER DUBUIS watches are produced in limited-editions, every owner of the brand's watches feels his oneness. The ROGER DUBUIS watches could be bought almost worldwide, they are represented in boutiques and in the best watch shops all over the world. The men wrist watches ROGER DUBUIS are presented in the lines from classical to original sport watches.