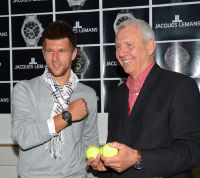 Hereditary watchmakers Lemans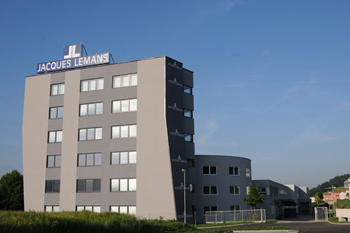 get glorify to their name due to Lemans. Drawings of the first watches Jacques Lemans made after the race "24 Hours of Le Mans," after he accidentally heard a phrase of his friend, who had broken his watches during the race: "I wish someone would make watch that would go the same way as these cars drive! " Jacques Lemans decided to create watches as perfect and reliable as cars, winning at Le Mans 24.
Lemans, having decided to create a "timeless and accurate watches", started working at their design. Initially it was planned to produce not very expensive wrist watches and was intended for connoisseurs of quality and solidity of the movement and appearance. Jacques Lemans company did not focus too much on luxury watch models, but their functionality and quality.
But the decision to create watch can not be based only on the desired project, its realization requires serious investments. In the history of Jacques Lemans Swiss watchmaking brand good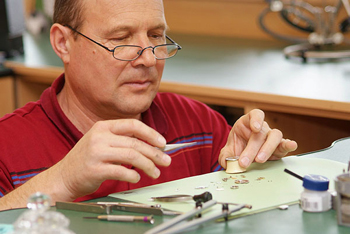 luck played a decisive role: designer of watches met with Austrian businessmen Alfred and Norbert Riedel (Riedl). They studied in detail the models and drawings made by Jacques Leman, and agreed to invest his project. Production of the mechanical watches started in a small Swiss village Valbah (Wallbach). Opening of the new brand, first gained a popularity in the homeland of their investors and then greatly expanded its geographic and began competing with watch brands and managed to take their solid place in the watch market.
Jacques Lemans watches were available with automatic and quartz movements. The watchmakers took care of the maximum comfort of usability and thoroughly designed crowns and buttons. In the watches was used sapphire crystal, providing resistance to scratches and bumps. In 2004, manufacture decided to apply to resistant sapphire crystals a special anti-reflective coating. Watch movements were protected from moisture and damage. All straps for watches of this brand were made of genuine crocodile leather.
Quartz Chronograph Men 1-910 in steel square case and with black leather strap is multifunctional watch that will please fans of comlications. These watches are equipped with four stepping mechanisms, separate dial, which counts tenths of a second, issued a second hand, date display and a 30-minute drive.
Women's mechanical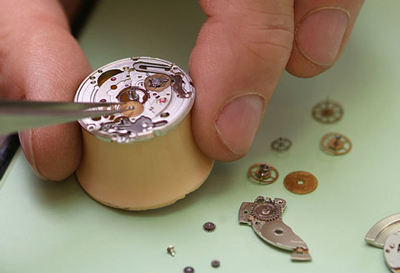 watches 1-609L361 are exceptional not only for its beauty, but also for its complexity. Watch case is round and gold-plated, strap is black, made of leather.
Brand Jacques Lemans also produces a line of pair quartz watches 1-994. Buying this watch line you'll make a wonderful gift to married couples. Women's and Men's wrist watches of this collection are made in a similar style: square steel case, polished or plated, with leather strap or bracelet.
In 2006 Swiss watch brand Jacques Lemans signed a contract with the owner of Formula 1 and get the exclusive right to produce exclusive collections of sport watches Jacques Lemans Formula 1. The design of this collection ideally reflects the legend and the philosophy of Formula 1 racing. In the production of these models are used rubber, titanium, carbon fiber and polished ceramic. The same materials are used in production of bolids in Formula 1.
In 2008, Jacques Lemans watch brand pleased fans of football, releasing football Chronograph Jacques Lemans. These watches were specially adapted to this game, thanks to its functions and pinpoint to precisely measure the beginning and end of two times and overtime. Football Jacques Lemans watches are manufactured in limited edition.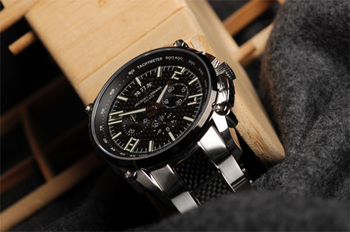 In late 2009, the brand had the right to produce exclusive watch collection - Jacques Lemans UEFA Champions League, after signing a contract with the UEFA Champions League. Jacques Lemans watch manufacturer has become the official European Champions League, beating many competitors who applied for this cooperation. At the heart of this collection of watches is quartz movement. Case is steel with diameter of 44 mm, impact-resistant mineral glass with the addition of lead, the dial is silver with logo UEFA Champions League, watch hands and indexes are fluorescent.
Famous Swiss watch brand produces watches with different case shapes: square, round, oval, in the shape of the barrel. But mostly watches are made with a square case. According to psychologists, self-confident people prefer these models.
Swiss watch company, Jacques Lemans has always been famous for accessibility of their watches. And celebrity to the brand Jacques Lemans has bring tracks of Formula 1. Because Jacques Lemans provide racers with watches Jacques Lemans. Worldwide, people have already appreciated the excellent combination of price and quality of Jacques Lemans men's wrist watches .