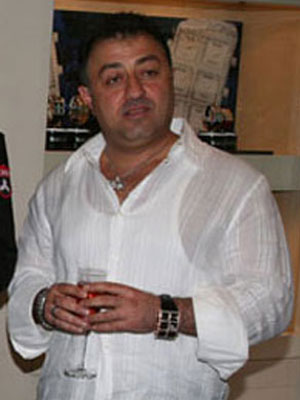 IceLink company is one of the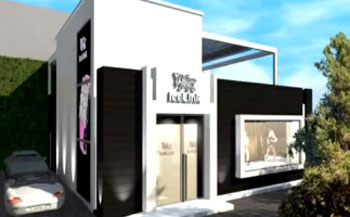 3 leading American hip-hop industry jewelery brands. The brand's creator – Andy Sogoyan starts designing jewelery under IceLink brand in mid-70s with chains, a symbol of team spirit and unity of the jewelery house and belief in yourself and your business, being its main product. IceLink has become one of the world's first producers of jewelery, made of precious stones and metals, for the last 15 years. Among IceLink company's products there are hip-hop stars and sportsmen, celebrities and chic lovers: through the efforts of the company, IceLink company's "diamond" products has become an inimitable attribute of chic.
Having conquered superiority in the jewelery market, IceLink started winning the watchmaking market. Some years ago the company presented their first watch collection, that captivated all hip-hop industry and not only it. The highest quality and the unusual design, luxury without modesty – IceLink wrist watches are the symbol of the new time, of the people, who demonstrate their wealth and success proudly.
IceLink company's history
IceLink company was founded about 40 years ago. Andy Sogoyan, a young and enterprising businessman set up a jewelery house, with a gold chain becoming its symbol. In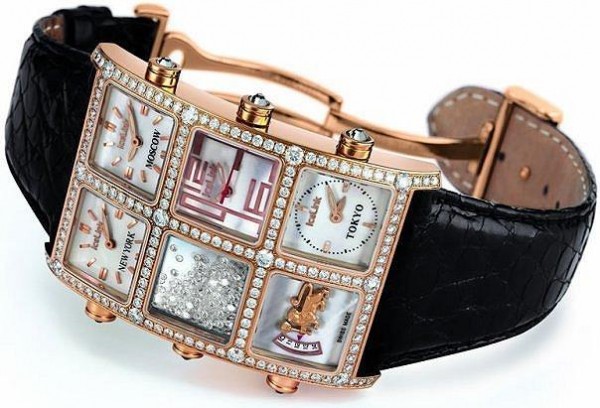 some years IceLink brand became greatly popular. Andy's passion for gems, for big and massive jewelery made IceLink a compulsory accessory among anomg hip-hop stars and R-'n'-b industry. Workshops around the world and the luxurious jewelery, having won great popularity among such stars, as Sylvester Stallone, Bobby Brown, Paris Hilton, Carlos Santana. IceLink products are also proudly presented by Timati and Fergie from the "Black Eyed Peas". "Yes, I'm rich! And I love it!" – that's what IceLink Swiss jewelery and luxury watches – an inimitable attribute of luxurious life, tell the surrounding people.
The first IceLink collection was a howling success. The "6Time Zone" model is a watch with 6 dials, each of them indicating time in one of the world's capitals (New York, Moscow, Tokyo and others), the case is incrusted with diamonds (more, than 100 jewels in every model). Such a luxury could not leave either celebrities or rappers indifferent. IceLink wrist watches are distinctive for their sustainable Swiss quality and daring original design. IceLink watches are precise, bright, powerful.
IceLink "6Time Zone Mechanical" watch model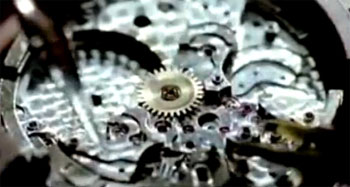 IceLink connoisseurs could hardly wait for Andy Sogoyan to make a serious change in their favourite watch's mechanics. 6Time Zone Mechanical is an automatic rectangular movement, divided by 6 dials. Five of them show hours and minutes in different cities of the world and the sixth one – seconds. Four dials of the six have built-in day and night indicators.
The chronometer's core is crooked in correspondence with the case's shape: the usage of conic gearing wheels enables the operation of 6 dials by one movement. The common crown is situated in the center, enabling you to rewind all watches simultaneously, the rest 4 operate in standalone mode. This brilliant chronometer in all senses of the word is available in rose or white gold case and you have a possibility to choose a model with diamonds or without them.
IceLink "6Time Zone Snow Collection" watches
6Time Zone Snow Collection is a watch series from America's main hip-hop jeweler. This wrist watch is a real diamond burst. The new IceLink darling kind of unites the shine of the haughty and whimsical California-style and the shine of the Alpine snow of Switzerland.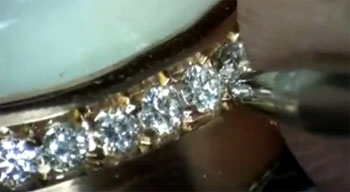 The chronometer's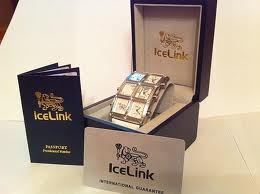 dial is divided by 6 time zones the same way as the 6Time Zone Mechanical model's: 5 of them show time in different time zones and the sixth one is the "vault" of the diamond "snow". In this zone precious stones "flow" in a peculiar oily liquid. IceLink company presents 6Time Zone Snow Collection wrist watches in different variants: in white, rose, yellow gold; 2 case sizes are also provided for men's and women's models.
The new time philosophy
Unusual, bright, luxurious, high quality and expensive – all this are IceLink wrist watches. These are luxe-class accessories for young and prosperous people, such as the company's founder, Andy Sogoyan, who instilled the love for expensive and chic things to all the world.
You can buy an IceLink watch in all big cities of the world.