| | |
| --- | --- |
| IceLink in Los - Angeles! | |
Recently, the renowned company IceLink, which offers luxury watches with a recognizable design and the placer of the diamonds, has opened a boutique next to the famous shopping at Fred Segal on the Melrose Avenue, in Los - Angeles. It is here presented the unique luxury watches IceLink, which will be appreciated even the most demanding customers. Due to the talent and efforts of the Spanish interior designer Ujo Pallares of Ars Spatium, Swiss manufacturer of luxury watches and jewelry IceLink has taken its rightful place in the shopping district of Melrose. With the play of light, colors, textures and contours Ujo Pallares has created a unique design of two-storey boutique, which resembles the architectural style of Southern California, and immediately attracts the attention of the so-called consumer of luxury goods. 1,300 square feet is covered by wooden floor of mahogany, open-plan spaces and multi-level space is lovely and ideal interior to provide luxury watches of IceLink.
IceLink watches are presented in two broad windows. Prices IceLink watches vary from 4000 to 300,000 U.S. dollars. Ardent admirers of these watches are celebrities such as The Black Eyed Peas, Cee-Lo Green, Fergie, Khloé Kardashian, Justin Bieber, Tiesto and Teri Hatcher, who is able to attend the brand's boutique in Los - Angeles. As the IceLink company president Andy Sogoyan says: «IceLink is not afraid to rock the boat of traditional watchmaking. Our watches reflect the avant-garde design and impeccable Swiss precision. Our brand continues to amaze admirers of watches."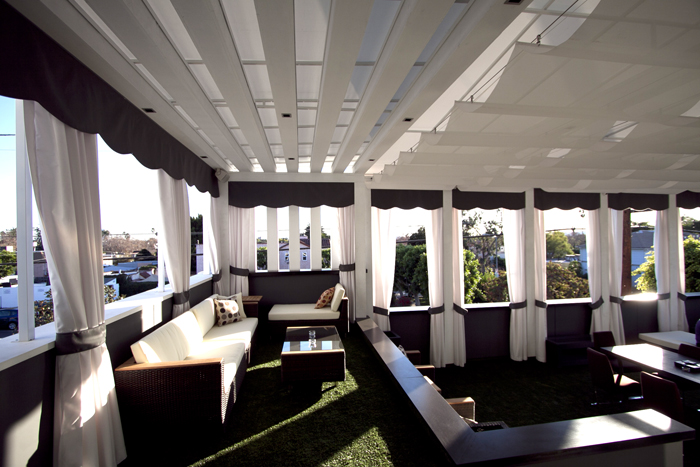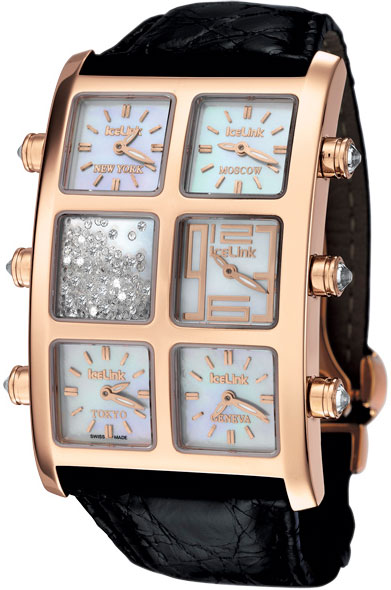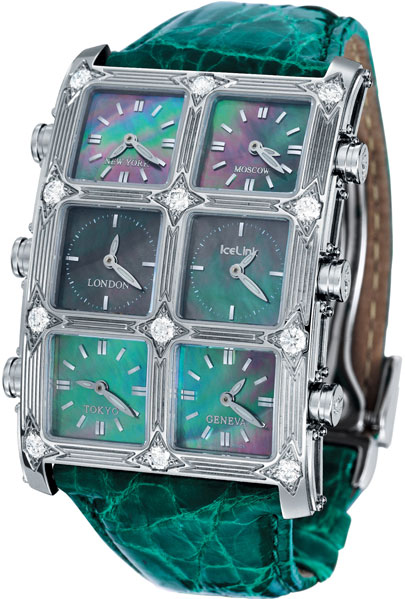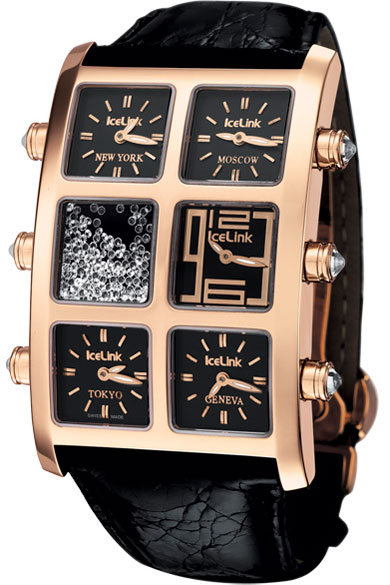 01.01.2012
Yura Movsesyan - IceLink`s Ambassador
Armenian and American footballer, Moscow "Spartak" and Armenian national team player, Yura Movsesyan has recently became an ambassador of the famous watch company IceLink.
26.03.14 Comments(0)

IceLink sets the tone with Zermatt Gold
The Swiss watch company IceLink, producing unique timepieces with 5 time zones, announces the release of a new model Zermatt Gold, presented in two versions: in a case of 18K white and 18K rose gold.
25.04.13 Comments(0)

IceLink Watch will perform a ''role'' in the movie ''Time Framed''
A unique and luxury watch by the company IceLink with 6 timezones - Zermatt - plays a major role in the new film "Time Framed". It will decorate the wrist of the Special Agent Black during his mission to save the planet. The watch is shown in a teaser trailer for the film.
29.12.12 Comments(0)

IceLink has launched two boutiques in Thailand
The well-known watch company IceLink in early April of this year opened two new boutiques in Bangkok. The opening of new stores is a major step to enhance the capacity for such a large market like Asia.
05.04.12 Comments(0)

Baselworld 2012: IceLink SS Snow
Swiss watch company IceLink was opened forty years ago by young and ambitious businessman Andy Sogoyan. Women wristwatch of this brand value not just ordinary connoisseurs of luxury things, but also popular sportsmen, celebrities.
03.04.12 Comments(1)

A New Limited Edition Zermatt - ZT1 by IceLink
The watch company Icelink has released a wristwatch Zermatt - ZT1. For the first time the novelty was presented at the watch exhibition in Basel in 2011, but in February 2012 will be available in new updated version.
10.11.11 Comments(0)



IceLink company is one of the 3 leading American hip-hop industry jewelery brands. The brand's creator – Andy Sogoyan starts designing jewelery under IceLink brand in mid-70s with chains, a symbol of team spirit and unity of the jewelery house and belief in yourself and your business, being its main product. IceLink has become one of the world's first producers of jewelery, made of precious stones and metals, for the last 15 years. Among IceLink company's products there are hip-hop stars and sportsmen, celebrities and chic lovers: through the efforts of the company, IceL...
Detailed information IceLink