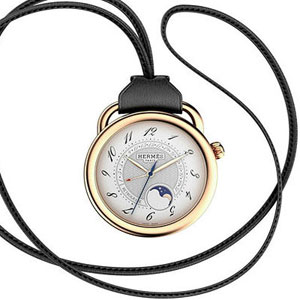 Elite male and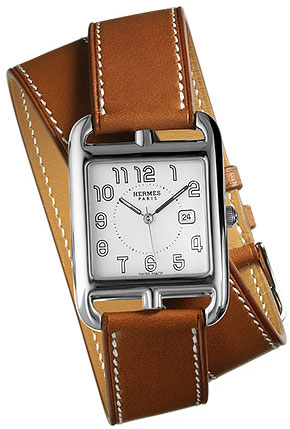 female watches produced by the best Swiss watch-making companies is an unsubstituted accessorize for a modern person, which runs fast after elusive time.
Watch, in general has already came to life of every human as a main tool for time detecting, which helps to keep up with time. Sometimes we are amazed by the beauty, design and perfect creation of watch and to not mention one very useful device – the strap. The variety of straps is more than huge: leather, rubber of different colors and shapes, metal bracelets and so on.
Nonetheless leather straps are the most popular nowadays. Today it is impossible to imagine any model of watch without a strap, but many years ago watches had a long chain instead of strap and were kept in a pocket.
Engineering and computer technologies development helped people to understand that having their watch in once pocket is not convenient for a productive work, for example for cycling or for deriving it is better to wear watch on once wrist than to have them in a pocket. The first watch were supplied with special straps and chains but later, very like modern leather straps devices appeared.
It is not widely known that a French company with Swiss origin - Hermes is a trendsetter among leather straps producers which make watch accessorizes.
Except beautiful watches Hermes produces silk shawls, ties, male and female clothes, perfumes, footwear and writing-sets, gloves and porcelain, jewelery and beautiful leather production.
In 1927 this company started to inoculate leather strap tendencies among watch-lovers of elite male and female watch which was spread fast all around the world trade, because hand-watches now were considered to be as more convenient than pocket ones.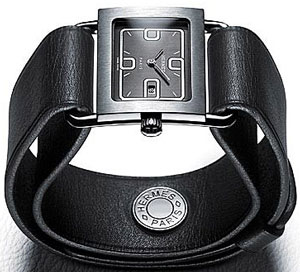 Since then the technology of Hermes genuine leather strap has not changed, only design has changed.
Hermes producers choose only the best leather for straps making. The leather is processed gradually. Skilful makers carry out nearly 60 operations (dressing, tanning, dyeing, greasing, moisturizing, decoration and etc.) because the leather which is in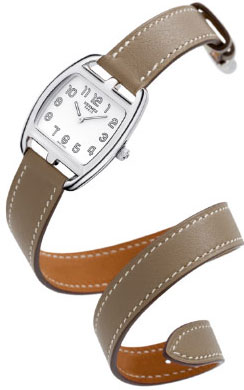 contact with a human's skin should be carefully processed. It should be moisture-resistant and strong.
Two rags are cut out of a piece of leather after they are sewed and glued together. Between two layers of leather there is a special washer.
An original stitch at the margins is a lovely decoration of Hermes leather strap.
The fame of Hermes watch straps was spread rapidly around the world. That is why many French and Swiss watch-produces collaborate with Hermes in order to get the best leather straps for their masterpieces.
It is very interesting that Hermes company even in the beginning of the XX century obtained a huge fame thanks to produced watches decorated with amazing wickerwork leather straps (1927) and also thanks for a model created especially for golf-players, which were fixed on a belt (1930). In 1938 Hermes watch made of rose gold and steel decorated with a beautiful leather strap was adored by a Romanian King Carol II who ordered to create such masterpiece.
The model of elite watch Cape Cod issued in 1991 is a kind of Hermes Fashion House Emblem. The watch were modernized in 1998 by Martin Margiela a creative and skilful Belgian watch-maker of Hermes, who was the first who placed the case of Hermes watch on a leather strap made of undyed veal leather which turned around wrist twice and impressed customers too much.
A famous clasp-press stud is easy-recognised. It fixes strap as a button at a purse (for example " Hermes Barenia" model)/. In autumn 2006 famous strap-workshops were moved from France to Switzerland. Even today a high-quality handmade leather strap Hermes is a perfect decoration for expensive male and female watch, it is an accessorize which is an example of perfection.