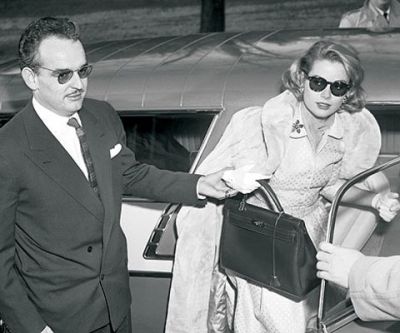 Many watch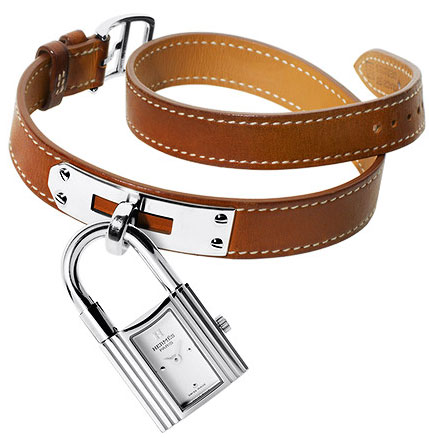 companies during long time try to obtain good attitude of the fair sex, creating new models of female watch, each of which excels previous one.
Among those producers those who so desire to place once works at a female wrist there are such as Hublot, Cartier, Audemars Piguet, Rolex, Breguet and others.
It goes without saying that nowadays there are some range of watches which have already achieved female acknowledgement and have became an unbeaten classics of all the time.
One of such 100% leaders at the World Trade is Hermes company with its unique model of female watch "Kelly". The watch have been producing since 1975 and has a breathtaking success among many women.
This model of elite female watch was named "Kelly" in honor of world-famous purse Kelly. Dial of "Kelly" watch reminds easy recognized buckle of the elegant purse which is very attractive for lots of women up to now.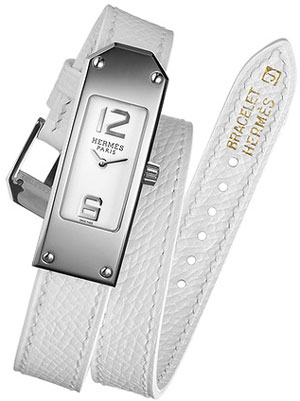 At a first time Kelly purse was made at 30-s of XX century, though an original name was gained only in 1956 thanks to one of the fans of Hermes company - beautiful Grace Kelly. American actress and princess of Monaco Grace Kelly was shut by photographer-reporters having a charming Hermes purse in her hands. These pictures appeared at the pages of a popular magazine of this time - "Life" so well the purse became very popular thanks to famous Grace Kelly.
Female watch made in 1975 by analogy of Kelly's purse is an incarnation of sophisticated taste and elegance. In 2005, continuing this idea, Hermes company designer Philippe Mouquet created an inimitable watch Kelly 2, a bit modified variant of a model issued in 1975. The dial of a new Kelly 2 watch imitates a purse buckle as well as the previous model. It is not a secret that simplicity is the source of all genius. So, well female watch Kelly astonishes by their genius simplicity.
"Kelly" is a quartz watch which has functions of minutes and hours, case size is 37x19mm, dial is protected by sapphire crystal. Kelly watch are released in two models, the case of the first is made of stainless steel and yellow 6carat gold. So, well this model is decorated with famous Hermes strap made of genuine calf leather, lizard leather, crocodile leather or ostrich.
Later appeared Kelly 2 model has a legendary leather double-wined around a wrist strap which was firstly made in 1998.
undoubtedly, there are some things which will never get older and which will never loose their beauty and novelty.
To such models can be referred an unforgettable model made by Hermes in XX century, but still it is very popular among very fastidious girls of fashion. Female watch models "Hermes Kelly" are still at the peak of fashion and popularity for more than 35 years. Moreover, every woman wish to fell herself for a wile like a princess, so Kelly watch can help her in her fairy dreams.