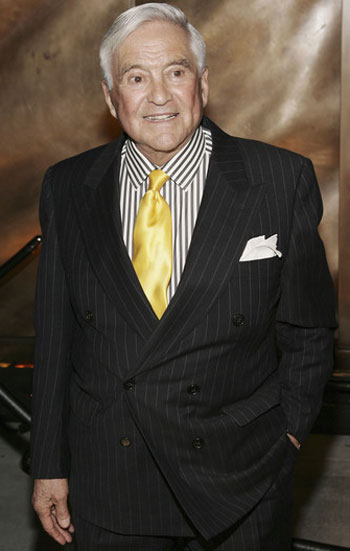 Harry Winston watches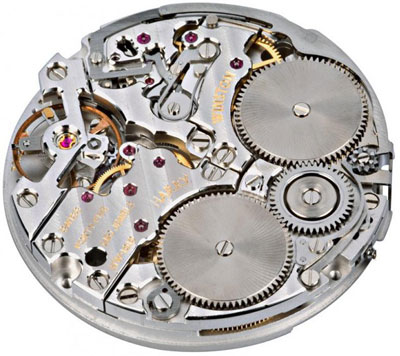 are not just devices designed for measuring time, but also expensive pieces of jewelry. Only very wealthy people can afford to buy Harry Winston luxury wrist watches.
The production of Harry Winston watches began in 1989, after the New York's famous jeweler had decided to expand his business. Those were Harry Winston jewellers who managed to make watches, that could surely be called real masterpieces thanks to the great professional competence of their creators.
The first Harry Winston watches collection created a furore, because no one before had been able to combine watchmaking and jewelry art so successfully. In fact, this top watch brand became a symbol of style and success. Precious stones and metals of high quality are used in watchmaking. Harry Winston watches are produced in very small batches, most of editions are limited.
It is worth saying that a nice design of Harry Winston wrist watches is not their only advantage. The wrist watch movement is also a unique one, and it takes the best Swiss watchmakers a great time to create every little watch movement.
In 1989, Harry Winston watch brand presented its first wrist watch collection «The Ultimate Timpiece». And Bi-Retrograde Perpetual Calendar has gained a reputation as an innovator in Swiss Haute Horlogerie tradition. Then appeared a unique watches "Galatea" made of steel and rhodium, that at first sight resembles platinum. The next Harry Winston's step was the creation of Lady Arlequin and Chronograph Ocean that bacame the world's first water resistant 10 bar watch made of platinum. It took six months to create a jewelry masterpiece «Lady Pink». And in 2000, Harry Winston watch brand exposed model "Bi—Retrograde" with DOW indicator and retrograde second hand.
In 2001, the world famous wrist watch «Opus» was made and soon it gained general acceptance. The founder of this collection was Maximilian Büsser.
Harry Winston works not only on movements, but also on new materials, for example, on extra-hard and ultralight zalium (Project Z wrist watches). Classical wrist watches such as Ocean collection are suitable for any style and for any person.
It is very important to manufacture high-end pieces of jewelry. Among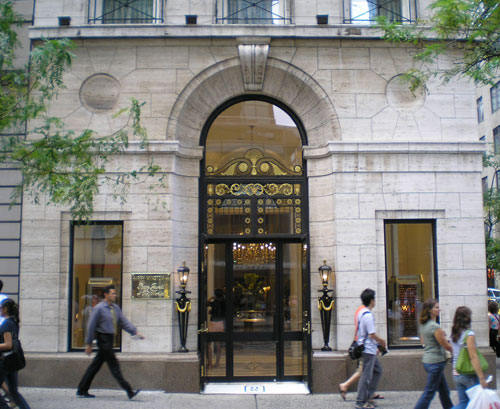 them Harry Winston Premiere and Avenue collections, wrist watches with precious stones such as Signature collection or watch-necklace «Cluster of Time», made only of diamonds.
In 2009, the U.S.A. and Switzerland got tied together by the creation of new fantastic wrist watches. It was Talk to Me Harry Winston watches for ladies that united New-York and Geneva, the New World and the Old World. It was the most important jewelery wrist watch of 2009. Harry Winston watch collection would have been incomplete without these unique and expensive watches for ladies.
«Talk to Me» had an oval, clear, wide case made of white gold, and in 2010 rose gold wrist watch was created. The oval case has a very wide bezel, the width of which allows to put rich decoration on it. The oval shaped case with wide-cut bezel are very rare. Wrist watches «Talk to Me» is rather a practical American product because it suits either the every day dress or evening gown. Moreover, the wrist watch corresponds to the main principles of all genuine jewelry watches — it is a beautiful, magical, elegantly funny, brilliant and extraordinary expensive toy. Inside the watch there is a movement that can be scrolled through a special window. There are words "Talk to me Harry Winston" engraved on the movement's wheel.
In 2010, a series of the most expensive women's watches «Talk to Me» continued developing. New jewelery wrist watches from Harry Winston appeared in the watchmaking industry. Rose gold case is combined with an extraordinary black or breathtaking blue colour (blue coloured watches are released in a limited edition), the pearl and lacquered dials are covered with diamond powder.
One can easily change the inscription on the cherished movement's wheel: instead of «Talk to Me» there may be any other aphorism preferred by the client.