During the whole history Glashutte Original treated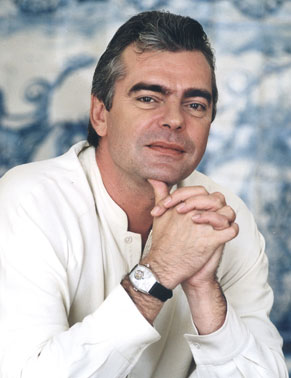 with respect the watch movement, considering it to be a real soul of watch. Frank Muller, the general director of Glashutte Original, tells about huge human and machine resources which are necessary to make and bring to perfection hundreds and hundreds watch details.

About manufacture device of Glashutte Original:

Historically, all complicated processes we do with our power. In 1951 all existing at that moment in Glashutte manufactures were united in so called combine. It became the owner of all the experience which watchmakers accumulated more than a century. After quartz crisis the industry of mechanical watches in Switzerland almost stopped existing and disappeared completely in France. But combine itself developed, collected and produced mechanical watches till union of Germany in 1990. Because the lack of currency in DDR all watch details made at place, and didn't import from the West: platinum, wheels, screws, clockwork drums, springs, bridges, not saying about about cases and dials. Though combine produced typical cheap watches, in its workshops it goes through the whole process of making.

When combine in 1990 was privatized there was a task again to learn the production of perfect and complicated elite watches. That is why it is obvious that our watches go through all the stages of making under the roof. We manage to keep our invaluable experience. No one can to boast with such number of know-how.
The the benefits of truly integrated manufacture having invaluable experience are obvious. Firstly, it is quality, secondly, seized periods, thirdly, the of cost production.

First, about quality. When watches go through many production stages at one place, it is more easier to control all the process, and you should agree that this is rightly influences on quality. Everything goes right if you develop, collect and finish all details at the same factory. For example, if you need to galvanize, you don't have to send the detail nowhere, just make two steps and give it to your colleague. And if detail is ready to collection, you just send it to another department. Everyone knows each other and work friendly.

Now about periods. If someone observe Glashutte Original for last ten years, he must noted that every year we produced one or two and even three new watch movements. Only thanks to high degree of integration of our manufacture, we manage to go from ideas to watches in short period of time.
And, at last, about the cost. Because in Glashutte Original all process of making organized smartly, we can suggest perfect horology in good costs. We are sure: consolidated production process gives just pluses. And it can't to please real fans of horology-our clients.

The making of details of watch movement:

During making details, for example, for watch movement Sport Evolution, we really go through a lot of possible stages. We apply the most modern technology. To give you at least the smallest imagination of how complicated methods of processing, I will stop at three of it.

Firstly, processing on electroerosion machine, which is controlled by computer. They make springs for thermometers like "swan neck", the devices which regulate movement stroke. The main elements of machine is bath with nonconducting distilled water and thickness is about 0,05-0,1 mm wire that is energized 200W. Metallic band-blank immersed in a bath and a on special pallet moved in predetermined directions, and wire slowly "carves" the band from spring. The accuracy is huge-about 0,005 mm. During eight hours you can make 120 details using this machine.

Secondly, simple polishing. After springs went under wire electroerosion machine, they finish and polishing by hands. Note that chamfer should be done under angle of 45 degrees. Someone's accurate hands will make hundreds of movements before the smallest scratches disappear from spring and its surface become mirror smooth. Master can loose about half an hour on polishing one spring.

Thirdly, is very laborious process of galvanizing. From some esthetic views some details cover with gold or rhodium. For example, rotor and pillar bridges with hand engraving process as follows: at the beginning they put a layer of nickel ( it is suits to gold), then coat with gold, then strokes of engraving cover by hand with special varnish. ( they do it through microscope). After that the bridge covers with rhodium and at the end they delete the varnish. As a result there is perfect contrast between silver rhodium covering and golden strokes.

The installation of bridges and automatic winding:

Glashutte Original uses the most accuracy modern machines, thanks to which the production of every detail corresponds to a hard-coded parameters, the main role here plays hand work. Because Swiss watches Glashutte Original finish and collects by hands, they continue century traditions of Saxon horology.

As soon as the surface of every watch detail is brought to perfection it is protected from random scratches and other damages. All the work can be in vain because of the little scratch: they have to get raw detail and finish it. The main finishing stroke during collection of watch is an installation of bridges on main wheel system and automatic movement.

Watch movement is still fixed in a special holder for master to comfortable fasten the detail. When all cogwheel of automatic module and bridge of the main wheel system at its place, you have to fix the bridge of automatic movement, and then to collect balance system and fix the rotor.

The bridge of winding as well as bridge under the main wheel system, should be fixed very carefully. If you drop the bridge on watch movement, because to hold it tightly is impossible, as you can damage elements of finishing with tweezer, consequences will be catastrophic. But to fix the bridge accurate is just a half. Now you should do in such a way to upper journals of wheels in automatic winding system will get accurate in pinholes of its stones pillars. You should only to hurry and journals will curve or break.
Installation of balance system:

And at last the main operation, which demanding from watchmaker the mastery of microsurgeon, and from room-sterile clearness,-installation of the balance system. The balance system in the teweezer of watchmaker is rather huge construction. It includes stone-toe upper journal of balance, through stone, balance wheel, axis of balance, shock-absorbing spring for upper journal of axes, power reserve "swan neck" with two pins, installation screw and and spring of regulator, and also one pillar bridge of balance with thin engraving. Each of its details is kind of art work.

There is the hardest operation: the smallest impulse stone the watchmaker must accurately fixes in neccessary place relative to the anchor descent. At last the balance on its place, and watchmaker get the rotor of automatic movement. When its flawless tracery body with massive golden rim is covered whith decorative lines. As soon as watches will be collected the rotor must start to rotate in a small movement: otherwise you won't get quality winding. That is why bearing ought to slide as much as possible smoother, and the main mass of rotor should be fixed on the side. This will increase the torque and need less power to move the rotor from its place.

The collection is finished: installed the last detail and the last screw is twisted. Though it is early to celebrate. You should check the work of watch movement. Before the watch will be fixed in case and to give the watches in usage of the owner, the movement will be examined and even additional configuration and adaptation.