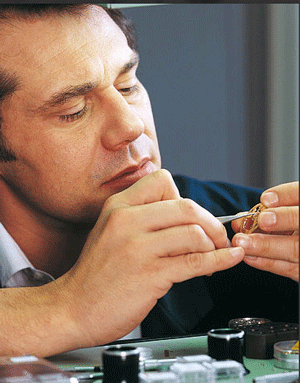 Francois-Paul Journe is one of the most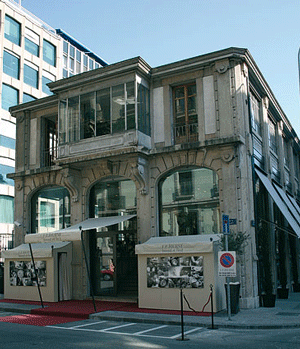 respected watchmakers, whose watches deserved numerous awards. Among the most prestigious Francois-Paul Journe's awards, appear six Grand Prix received at Geneva Grand Prix Horologerie. Another prestigious award in the watchmaking world called "Golden Arrow" was given to him for inventing Swiss watch Tourbillon Souverain, Sonnerie Souverain and Centigraphe.

While many companies often rest on their laurels, the watch world of Journe is concrete - his awards reflect recognition of the watch industry, his numerous achievements and skills. When asked which of the awards are favorite, Journe gives an unexpected answer: Prix de la Fondation de la Vocation Bleustein-Blanchet, which was given to him in 1987. The reason is simple — Journe was awarded by his collegues watchmakers and this is the highest recognition to him.

Born in Marseille, and got the education of watchmaker, François-Paul Journe moved to Switzerland, to become perfect in all the subtleties of Horology. He dedicate over 30 years to watchemaking and today he is worth being called experienced watchmaker. He began his career as a watchmaker, and worked for a narrow range of clients. In 1999 the master founded his own brand in Geneva.

The company's head-quarter is situated in a beautiful building with area about 2300 square meters. Company produces most of the components for high-precision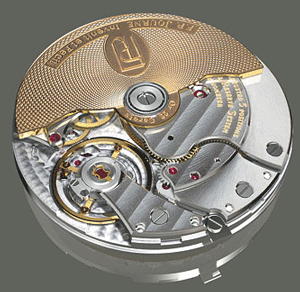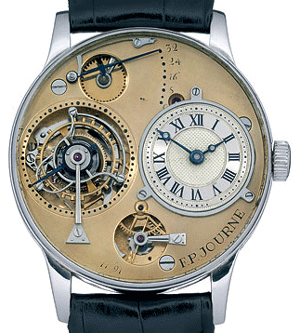 timepieces and other items brand FP Journe. Journe is the first swiss watch manufacture which makes platinum and gold bridges of 750-th sample for its movements. Not surprisingly, it produces a limited edition watch (usually no more than 800 pieces a year).

Swiss watches FP Journe collections are divided in two parts: Automatic Octa line with the traditional complications and Souverain watch with manual winding, equipped with unique movements. Swiss watches Souverain Grand Sonnerie are complicated with minute repeater, tourbillon, and facilities of the plant and the mechanism of "dead" seconds, when the small second arrow is jumping to the next division at the moment when the previous second elapsed.

In recent years, Journe has opened several exclusive boutiques FP Journe in Tokyo, Hong Kong, Beijing, Paris and New York.