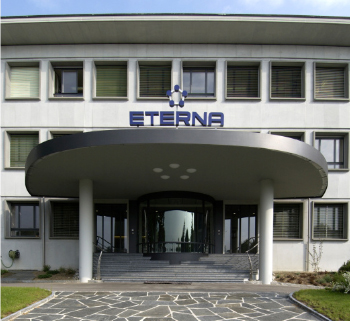 Eterna, a famous Swiss watch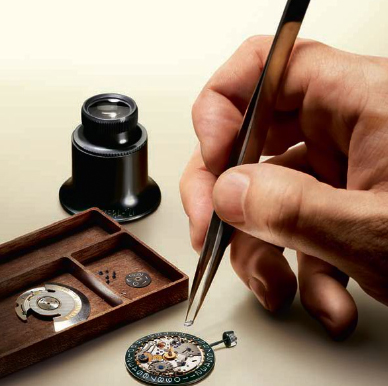 brand, owes its birth to an economic crisis, that took place in Switzerland in the middle of the XIX century. To revive the economy, the city council of Grenchen, a small Swiss city, decides to develop watchmaking industry. For the allotted treasury funds Joseph Girard and his brother Juseb Girard set up a watch movements workshop, called "Girard Frères & Kunz". But due to economical difficulties, the workshop was closed in 1856. Some time on, Joseph Girard tried to get the production going again. Urs Schild became his new partner. As a result, "Dr. Girard & Schild" company appeared. It was the foundation for the contemporary Eterna watch company.
In 1866 Joseph Girard sold his share of the equity capital to Urs Schild. This was a crucial moment in Eterna company's history. Schild's new company was renamed "Schild Freres & Co".
Urs Schild started to reform the company's production capacities to raise its profitability. In 1870 a new factory, equipped with the newest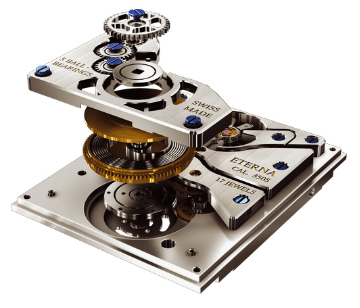 machinery for assembly process automation, was built. But the high level of competition in watchmaking industry led to a cut in prices for the products. Due to this Schild Freres & Co became unprofitable. But the cost reduction was not enough to rehabilitate the company, it had to start producing watches. So, in 1876 the company produced its first watch.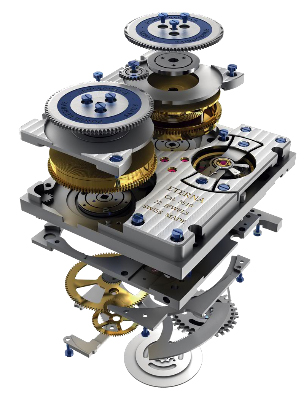 In 1906 Schild Freres & Co was renamed "Fabriques Eterna, Schild Freres & Co". From that time watch products' export was performed under "ETA" trademark.
Eterna's rich experience in watch movements' development and production enabled the company to move to a new level of evolution and create a truly revolutionary watch. In 1914 Eterna presented its latest elaboration – a watch with an alarm function. The watch's case back was closed with a metal lid, amplifying the alarm's sound and the front part was supplied with a grid, protecting the dial's crystal.
In 1930 the company produced the smallest women's rectangular-shaped watch in the world.
In 1948 self-rewinding "Eterna-matic"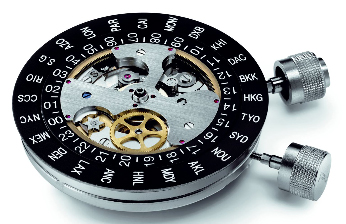 watch was produced, its movement was activated by a hand move.
In honor of its hundred's anniversary (in 1956) the company produced an ultra-thin "Centenaire" watch collection. In 1962 they performed another technological breakthrough. The company produced the most flat men's Eterna-Matic 3000 watch, which was just 3,6-mm thick. The company continued producing ultra-thin watches and in 1980 a new watch of this category – Eterna Linea "Museum" appears, it's thickness is only 0,98 mm. Eterna super-flat wrist watches gained wide popularity. Nowadays Eterna's fundamental products are quartz and automatic mechanical self-rewinding watches with chronographs, whose production is growing constantly.