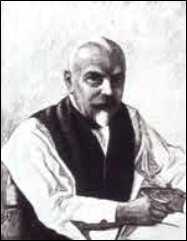 Eberhard & Ñî watch company was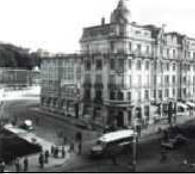 launched in 1887 in La Chaux-de-Fonds (Switzerland). George-Emile Eberhard, the company founder, was born in 1865 in the Swiss town of Saint-Imier.
The pocket chronograph, released by the company, helped it to carry forward. The demand for the time measuring instruments was gradually increasing, so the company was thoroughly observing this market segment. The numerous researches bore fruit: in 1919, Eberhard & Ñî company released its first wrist-watch chronograph. The manufactory was developing very fast, and in 1930, it presented its wrist watch with the automatic movement, that was considered the most brilliant technical achievement at that period of time. In 1935, Eberhard constructed the first watch, that featured two push buttons. The world's first chronograph with the counter device was presented by Eberhard & Ñî in 1938, and the first split-chronograph with the column wheel was developed in 1939. The full-scale production of this chronograph was launched without any delay.
In 1942, the company constructed the Index Mobile split-chronograph.
The first women's watches by Eberhard & Ñî were released in 1946. In this year, the company also presented the collection of men's watches, that featured a calendar, date, day and weekday indicators. In 1950, Eberhard & Ñî company released the Extra-Fort watch with a push button for starting and stopping the chronograph. And 1960s are marked by the development of a simultaneous date setting device.
In 1980s, the company resumed the development of the mechanical chronographs.
Frecce Tricolori collection was released in 1984, and in 1991, Eberhard & Ñî presented the automatic Mareoscope chronograph with the ebb/flow indicator (the maximal error is 2 minutes) and the lunar phase indicator.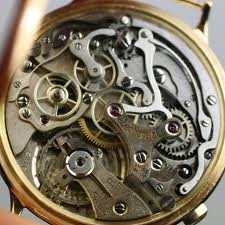 From the very beginning the history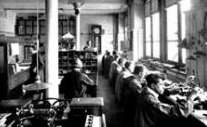 of Eberhard & Ñî watch brand has been inseparably connected with the history of auto racing. After several years of the company foundation, Eberhard & Ñî became the Official Timekeeper of one of European auto races. Since then, the company has obtained the acceptance of the watch connoisseurs and car owners. Tazio Nuvolari chronograph was released in 1992 in the honor of the racing driver from Mantua, the winner of numerous auto racing of 30s.
The most significant watch collections by Eberhard & Ñî are as follows: Hyperbole, 8 Jours, Chronomaster Flymatic, Scafomaster, Champion and Tazio Nuvolari.
Hyperbole watch has a concave down case, fitted for the wrist, it features the special automatic movement.
8 Jours watch is equipped with the manual wound movement, the power reserve of which is about 8 days.
Chronomaster Flymatic and Champion watches are released for the Italian Army.
Scafomaster is a special collection for the diving, these watches are water resistant up to 500 meters.
The process of Eberhard & Ñî wrist watches production is under the strict control of the most experienced craftsmen. As a result, the watches are very reliable and they meet the highest standards of Haute Horology.