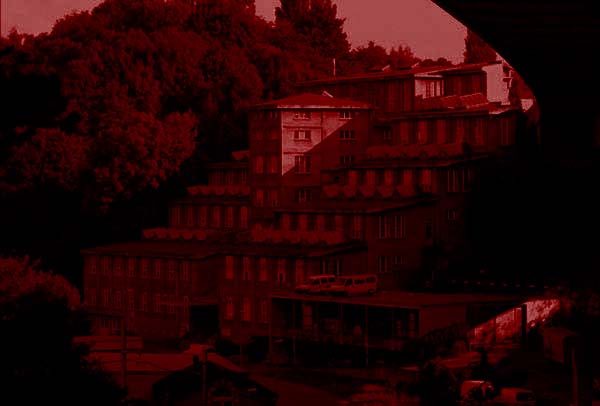 Angular Momentum is a famous Swiss brand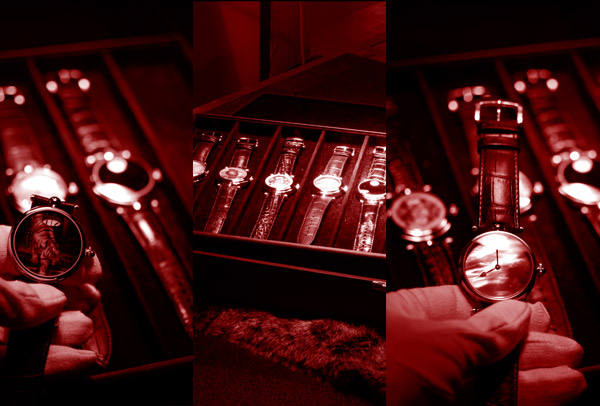 founded in Bern in 1998. In a short time the independent manufactory won the popularity around the world and the attention of society, not indifferent to watches. Angular Momentum started its way in the watch industry by boutique network establishment, presenting its products – exclusively hand-crafted. In contrast to the products of big corporations, the company presents its products at the meetings of watch masters and its own exhibitions.
As far as all watches of Angular Momentum are crafted by hand, 15-17 models are produced per year. However, the company fans don't have to wait a long time, as original new models appear regularly.
In 2010 Angular Momentum produces the collection "Montre à Guichet Guilloche Titanium" with guilloche dials. The watch case of this collection is made of 5th class titanium of 39.5 mm diameter. The case is also provided with crown of black onyx, the dial is decorated with medallion "Soleil Inca" and two openings for minutes (lower) and hours (upper). The back case is engraved with leaves.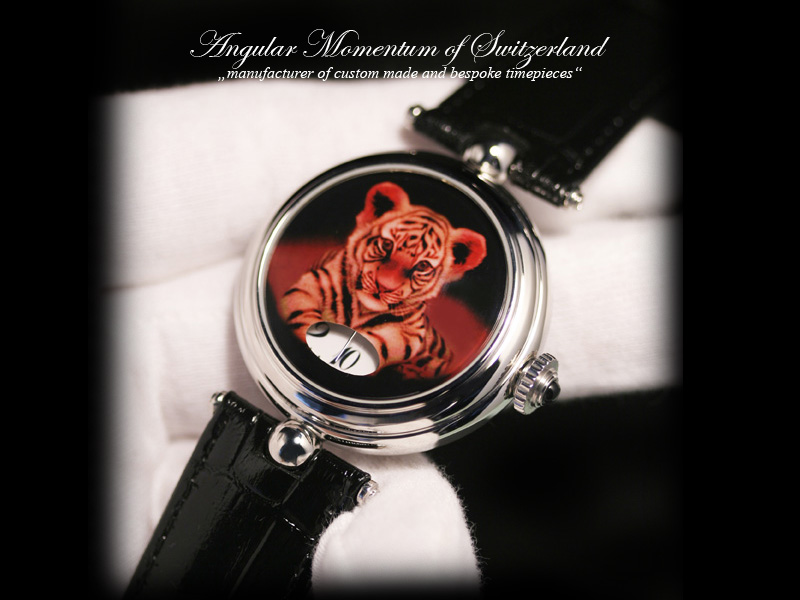 Angular Momentum uses Swiss automatic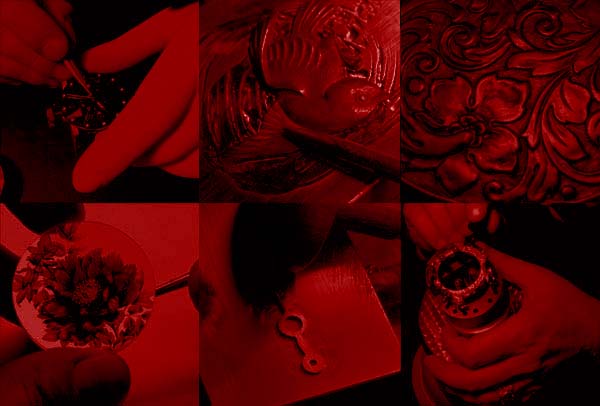 movements with disk indicators of minutes and hours that prove a high quality of watches.
The Angular Momentum watches are designed for those who prefer unusual devices. The watches "Jet Black" are just from this category – absolutely black wrist mechanisms indicating time with two revolving disks. The darkness is diluted by the bright green time indicator on dial and the white numbers on minute disk. The 42 mm diameter case of "Jet Black" is crafted in specific PVD stainless steel. These mechanical watches of Angular Momentum are really unique.
"Memento Mori" and "Little Devil" were launched specially by Halloween. These models are designed mainly for bold and outstanding young people. A skeleton, embodying death, is applied on one model, and a young face, looking at the fire – on another. Both models are made with sapphire glasses and black straps. The designers' fantasy has no limits. Angular Momentum is a company which always has something to say. The series of "Great Pirate Collection" are based on the pirate legends. So, one of the dials is engraved with the portrait of famous filibuster Bartholomew Roberts. According to the legend, in the pirate circle he was famous as a "Black Bart" for his dark hairs. Sophisticated shapes, best case sizes, amazing beauty and original design solutions are distinguishing features of the Angular Momentum watches. You can buy these watches at the company official distributors in many countries of the world.